AEROKLAS REBUILDING ICONIC AUSTRALIAN 4X4 BRAND
After 50 years in market, Aeroklas is in the process of rebuilding legendary Aussie 4×4 brand, TJM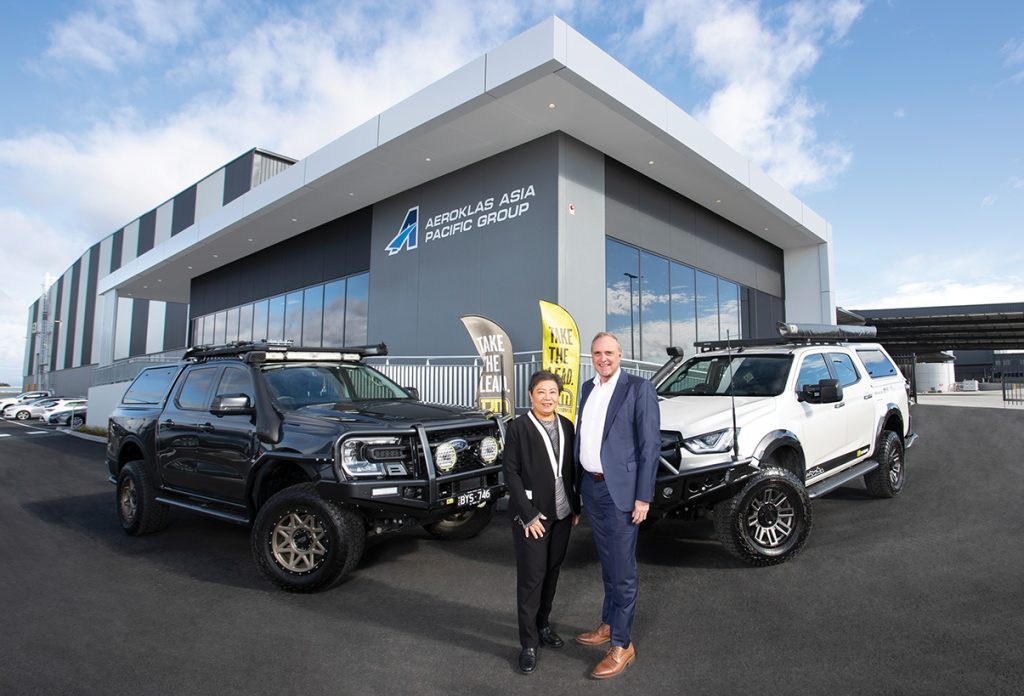 Aeroklas is heavily focused on restoring TJM to what it sees as the brand's rightful place at the forefront of premium four-wheel drive innovation.
Since acquiring TJM in 2015, Aeroklas has invested more than AUD$125M not only in the development of the brand but also the product range, supporting logistical infrastructure and IT integration to create a premium customer experience.
In 2015, Aeroklas acquired TJM from manufacturer CMI Limited, after it was then divested from CMI as non-core to the business.
The founders of TJM had sold the business to CMI in 1999, however due to lack of investment over the years that followed, the brand and divestment of the business's original corporate stores, TJM suffered declining market share and struggled to maintain profitability.
The original innovative brand ethos first established by the owners, who had delivered innovations like Australia's first airbag certified bull bars, had somewhat dissipated, having a significant negative impact on the value of the TJM brand.
Since acquiring TJM, Aeroklas has embarked on a raft of initiatives to modernise and revitalise TJM's original innovative heritage.
It has delivered over 500 new products to market, invested in new brand standards for the network and new distribution centres around the country and the globe, upgraded point of sale software, added six new corporate stores across Australia and this year added the brand's first corporate store in Thailand.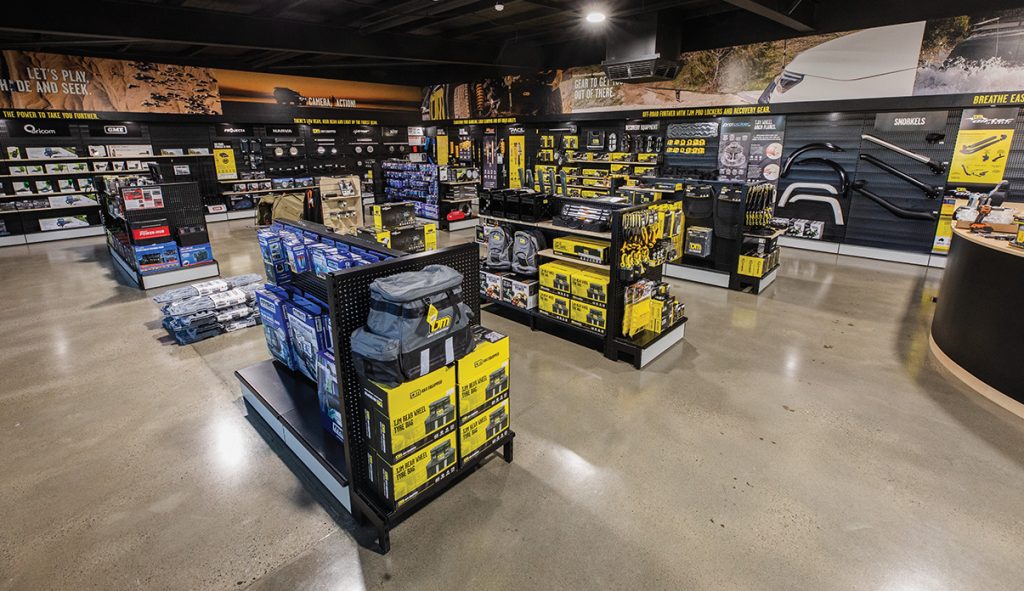 The TJM revival and turnaround project, according to Aeroklas Asia Pacific Group Managing Director, Sally Vitoorapakorn, "simply wouldn't have been possible without getting the right people onboard to create this change."
"With the initial acquisition there was a clear opportunity to increase the sales of Aeroklas canopies via the TJM network, but to me I could see far greater prospects," Sally said.
"I knew then, as I know now, with the right people that possess passion, drive and determination we can be the number one in 4×4 aftermarket accessories and that's exactly where we plan to go."
In discussing TJM, Aeroklas Asia Pacific Group Chief Executive Officer, Greg Kelly, reflected on his start, what TJM was like in those days, and leading the revitalisation project.
"When I joined the business around five years ago, TJM was lost in the wilderness. We had close to 100 employees and needed a clear strategy to breathe life back into this once great brand," Greg said.
"I made it a priority to personally meet our partners, including all our distributors and key suppliers as well as our longer-term employees, some of which have been with TJM for over 30 years.
"I did this to gain a better understanding of
the needs of our customers and identify opportunities.
"Sally and I then spent a significant amount of time bringing the right people into the organisation, with a focus on ensuring they had the right capabilities to take us to the next level and beyond.
"Most of the people that joined the team at this time I'm privileged to continue to lead to this day.
"Then we set about delivering unmatched products, restoring value to our network and distributors, enhancing our global footprint, improving speed to market and creating all the essential elements that underpin our brand value proposition to the current market. So, there was a lot to do!
"Today, with over 260 employees and a business that has grown over 300 percent since the initial acquisition, we are in a very different place."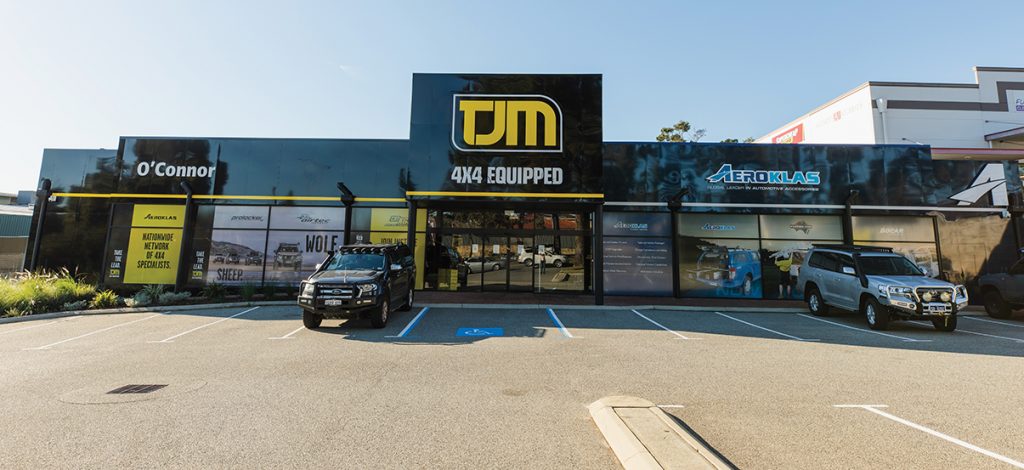 Aeroklas Asia Pacific Group Head of Retail Strategy and Customer Experience, Matt Logan, explained that TJM is now in its 50th year and looking to become more seamlessly connected to the lifestyle of consumers – inspiring them to think big when it comes to the great Aussie outdoors, and 'Take the Lead' while knowing that TJM is fearless in providing customers everything they need to get wherever they need to go.
"We are about 25 percent of the way through our brand upgrade throughout our distributor network but our transition to becoming a more premium and innovative 4×4 accessories business is about more than what we do in physical stores," Matt said.
"It is about creating an omni-channel experience for customers and providing a seamless means to deliver product and services in the way they need it done, when they need it done.
"For our customers to 'Take the Lead' and revel in the great Aussie four wheeled drive experience, we are committed to continuously upgrading TJM products, ensuring we get there faster and enhancing our service and customer offering. These are really our basics.
"Now that we have spent significant time and energy in reestablishing the fundamentals of our business, we are in a great position for our next chapter and the future is in aligning all elements of the customer experience."
For more information, visit www.aeroklasasiapacificgroup.com