ARB AIR COMPRESSORS
ARB Air Compressors provide many advantages when exploring the great outdoors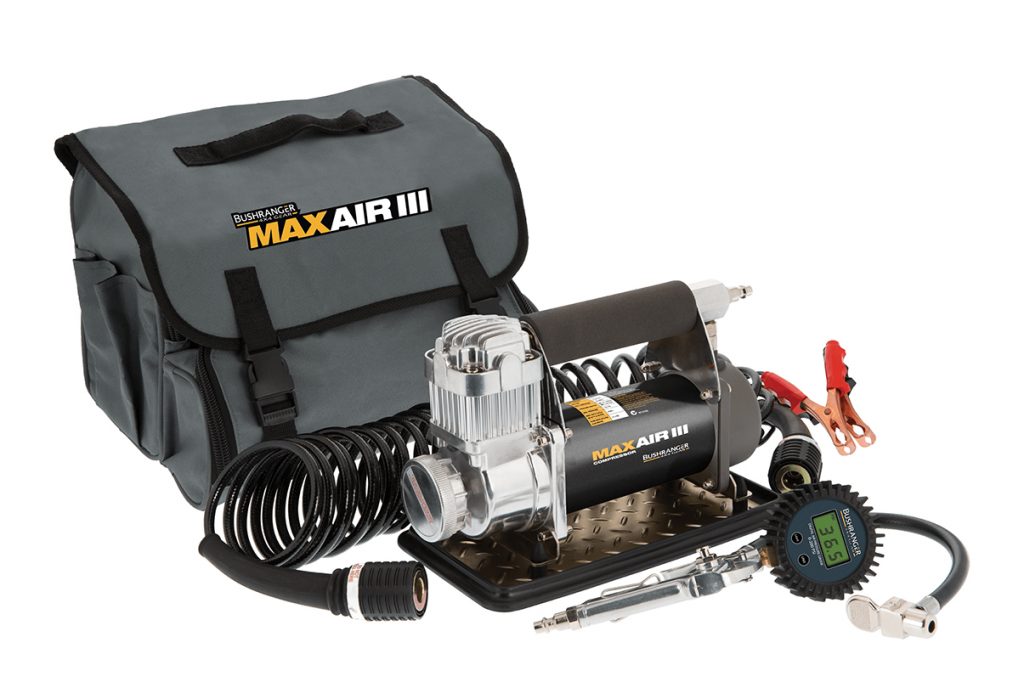 Whether for inflating car tyres and camping accessories, running air tools, activating Air Lockers or even re-seating a tyre onto a wheel, ARB says it has an air compressor model available to suit your needs.
Designed to withstand harsh Australian conditions, each ARB Air Compressor is individually leak tested, current draw tested and flow tested under heavy load at the factory before packing.
For total peace of mind, all ARB compressors come with a comprehensive three-year warranty.
To further increase longevity, ARB compressors are also rebuildable, with spare parts readily available from ARB's extensive network of stores and stockists.
ARB High Output Compressor
The most popular in the ARB range, the ARB High Output Air Compressor has been constructed entirely of lightweight, high-grade materials and is available in both portable and vehicle mounted configurations.
With a class-leading flow rate, ARB says this compressor has been designed for Air Locker activation (on-board model), fast tyre inflation and a range of other functions whether they be for work or play.
The vehicle mounted kit comes with a full wiring loom and mounting hardware for easy installation, whilst the portable kit includes a six metre air hose, battery clamps, inflation kit and a durable carry case.
ARB Twin Compressor
Providing optimum power, ARB says the twin motor design of this compressor delivers class-leading air flow for fast inflation purposes.
Constructed of lightweight, high-strength engineering grade materials, it incorporates quality components for quiet operation and extended durability.
The twin motors incorporate internal thermal protection against extreme temperature damage while a heavy duty in-line maxi fuse for each motor provides professional circuit protection.
It is available as either a portable kit with a 4L air tank, inflation accessories and a durable carry case or a vehicle mounted kit with associated wiring loom and mounting hardware.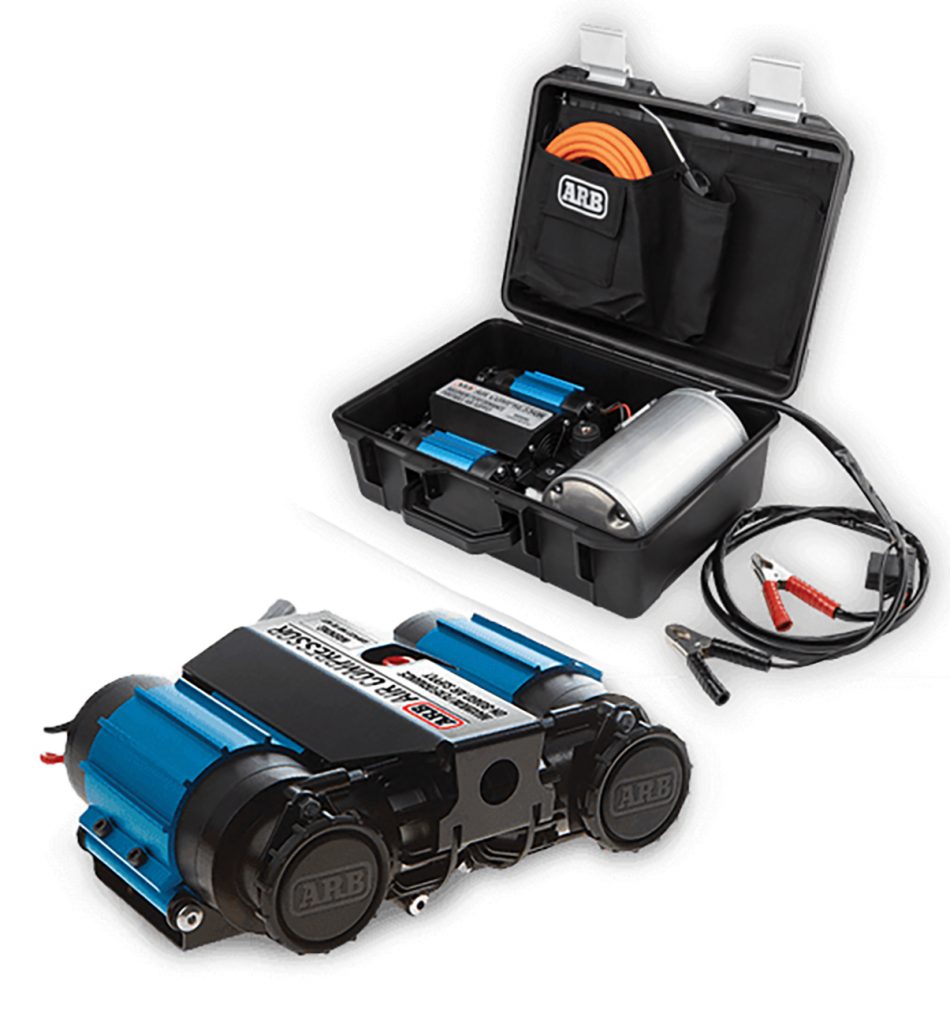 ARB Air Compressor Mounting Brackets
Mounting compressors in modern-day vehicles has become more and more of a challenge as engine bays in today's vehicles don't allow much room for any added accessories.
To combat this, ARB has introduced engineered, reliable, quality bracket systems to properly integrate your ARB  single or twin compressor into your vehicle.
There are vehicle specific systems available to suit the Jeep Wrangler JL, Toyota HiLux 2015+, Toyota Prado 150 and Toyota LandCruiser 76, 78, 79 and 200 Series models, as well as the Nissan Patrol Y62 and Ford Ranger. For all other vehicles, there is a universal bracket available.
ARB Air Locker Activation System
Designed specifically for Air Locker activation and sealed for moisture and dust resistance, this compact on-board compressor comes with a full wiring loom for simplified installation and plug-in connectivity to Air Locker control solenoids.
Despite being compact in size, the Air Locker Activation System is built from quality components for quiet operation and extra-long life and is suitable for running on the 12V accessory supply for most 12V and 24V vehicles due to its low current draw.
Bushranger Air Compressors
ARB also stocks an extensive range of air compressors from Bushranger – the creators of some of the "most wanted" 4×4 equipment.
From the compact and lightweight Power Air through to the top of the range, powerful Automax, ARB says you'll find the perfect Bushranger air compressor at your local ARB store.
For more information, visit www.arb.com.au