ARK RELEASES NEW SMART CONNECTOR
A "world first" new product has been released by Ark Corporation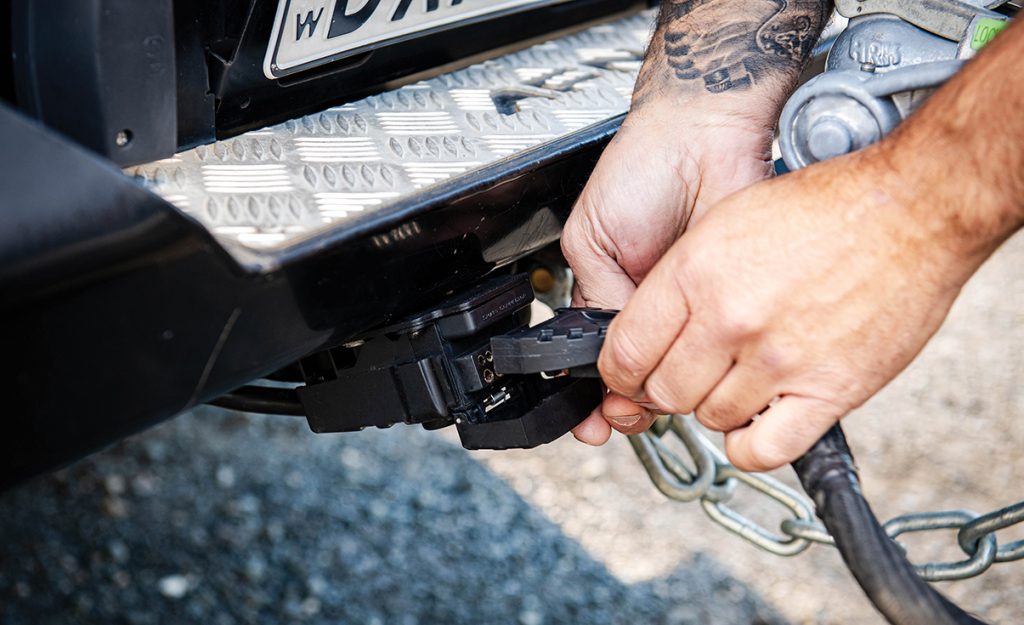 Ark says it is proud to introduce what it describes as "the world's first 12-pin vehicle socket that automatically checks the trailer lighting electrical system on any trailer connected to the tow vehicle and can warn the user if there is an issue with lighting on the trailer."
The new Smart Connector automatically runs a diagnostic on the trailer as soon as the trailer plug is connected.
Within 20 seconds it will check and activate the lights on the trailer in sequence, giving the user enough time to do a visual check on the trailer lights if they wish to do so.
The Smart Connector is also fitted with Bluetooth technology to pair any IOS or Android device and will allow the user to run a check at any time they desire.
Another feature of the app allows the user to run a vehicle cable check, which is especially important as the issue with a lighting circuit can happen on either the trailer side or vehicle side of the Smart Connector.
"The Smart Connector allows for a single person trailer light check," Ark Corporation Product Manager, Gary Afarian, said.
"This ensures all the lights on a towed vehicle are functional, which is going to make our roads safer for all users."
The Smart Connector also has Ark's popular AHI7 universal towbar wiring harness functionality built within the device.
The AHI7 was designed to combat issues faced with modern vehicle ECUs when using traditional methods of wiring towbar harness' in vehicles.
The Smart Connector also utilises the same plugs in the wiring harness of the AHI7, which means if there is an AHI7 already fitted in the vehicle, then retrofitting of the Smart Connector is a simple process.
For more information, visit www.arkcorporation.com