BENDIX AND DAVE CASEY SADDLE UP FOR THE 2023 V8 SUPERUTE SERIES 
The first round of the 2023 season was held in Perth in late April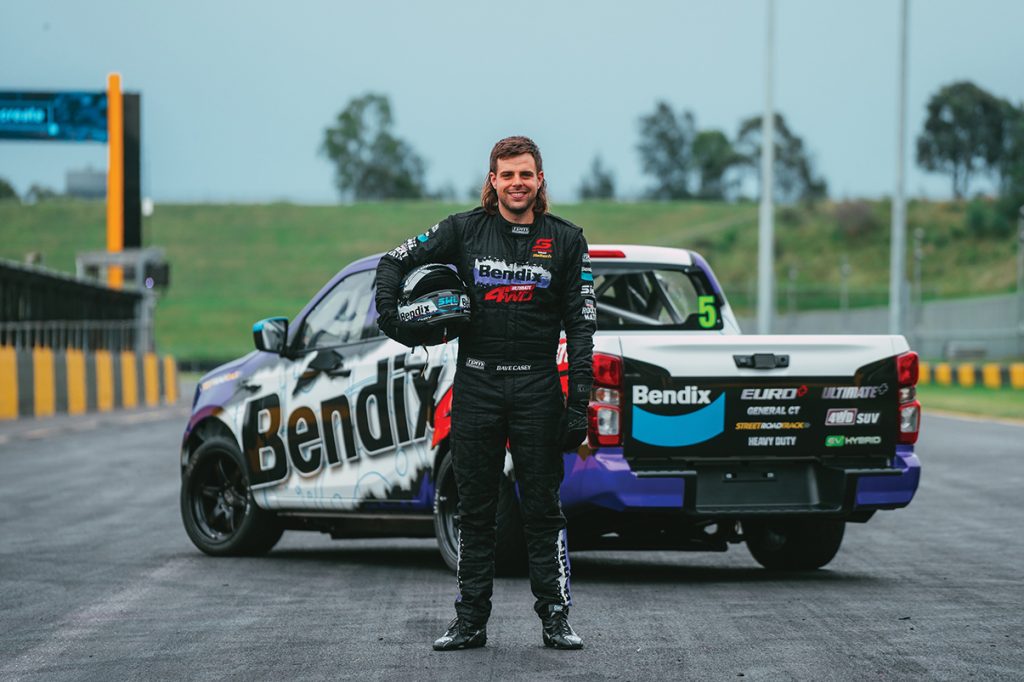 After last year's exceptional debut season, Bendix is continuing to partner with Dave Casey in 2023 as part of its entry into the V8 SuperUte Series.
Entering the world of motorsport in 2009, Dave Casey and SWL Racing focused mainly on off-road racing and Stadium Super Trucks.
However, with Stadium Super Trucks having left Australia at the beginning of 2022, Dave and SWL Racing turned to the SuperUtes category.
The V8 SuperUte Series debuted in 2018 in an effort to create a more market-relevant racing series. After finishing their 2022 debut season strong in sixth, Dave and the team look towards this year's season with anticipation.
"The 2022 season was great, finishing off strong at the Gold Coast, and completing the championship in sixth for our rookie year sure was a good feeling," Dave said.
"We enter the 2023 season looking to capitalise on last year, taking everything we have learnt and put it to fruition this year."
SuperUtes underwent an enormous change in regulations in 2021 with the field of utes switching to 6.2L V8 engines from the turbo-diesel engines used previously.
After debuting the first iteration of the Bendix Racing Dmax SuperUte in 2022, Dave Casey will be piloting an updated version of the Dmax for this season based on the current model.
"We have a brand-new Dmax SuperUte, which is superbly built by Sieders Racing, plus there's the same crew of Leigh, Brandon, and myself, so it's looking like it should be a good year for Bendix Racing," Dave said.
Bendix General Manager, George Kyriakopoulos, said the company was excited at continuing the relationship with Dave.
"Bendix is proud to again support Dave Casey and SWL Racing for the 2023 series, as the team continues its endeavours in the SuperUtes category," George said.
For more from Bendix, visit www.bendix.com.au