BILSTEIN MONO-TUBE SHOCK ABSORBER TECHNOLOGY
What sports cars and off-road drivers have in common, explains Bilstein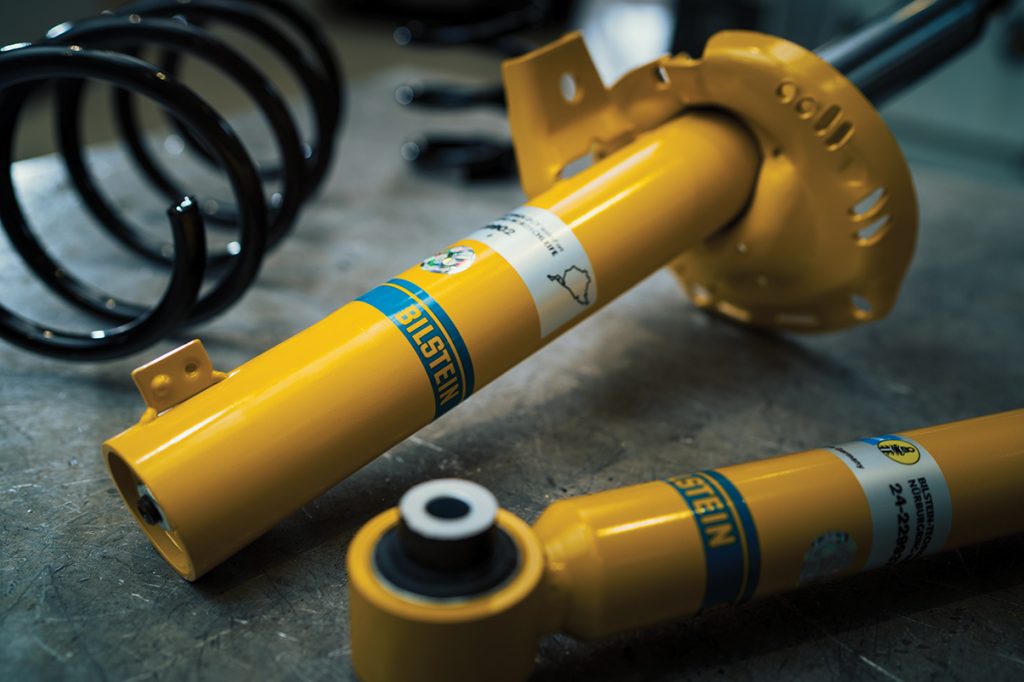 Bilstein says that with "100 percent OE quality," Bilstein B4 series replacement dampers are a good choice for most drivers.
However, it says people whose journey sometimes takes them through difficult terrain or who own a particularly sporty vehicle should keep an eye out for the Bilstein B6 at their dealer.
In Australia, Bilstein says this improved series replacement shock absorber is available exclusively with the advantageous mono-tube technology.
This applies to both the normal B6, which Bilstein states stands for maximum street performance, and the off-road version, B6 4600.
The improved lane stability and optimum handling delivered by the Bilstein B6, compared to the standard equipment or normal series replacement dampers, simply pay off, says the German suspension manufacturer.
According to Bilstein, sports and off-road vehicles can benefit most from this technology.
The mono-tube design allows for a larger effective area of the working piston, ensuring higher damping force and better handling.
Due to the so-called upside-down design with the characteristic "thick piston rod," the front axle strut can also absorb much higher lateral forces, which results in even more precise steering behaviour.
Drivers notice this when they are on poor or winding roads (B6) or no roads at all (B6 4600). The vehicle also reportedly rides much better when towing a trailer or with a heavy load.
Further, Bilstein says the precise handling of all B6 gas pressure shock absorbers improves the driving experience "in every conceivable situation."
Thus, it says there are many arguments in favour of this "amazing product" and it says the replacement is very simple, as thanks to the same functional dimensions as the standard damper, replacing the springs is unnecessary.
Bilstein says the conversion is therefore cheaper than a complete suspension and drivers need not fear the loss of valuable features, as special B6 versions with DampTronic even retain all the functions of a standard active suspension with electronic control.
This is where Bilstein says its original equipment expertise pays off all down the line.
For more information, visit workshop.bilstein.com
Photo: Copyright Bilstein 2023