COMPLEMENT YOUR AMAROK LIFESTYLE
Mountain Top launches stylish accessory range for the all-new Amarok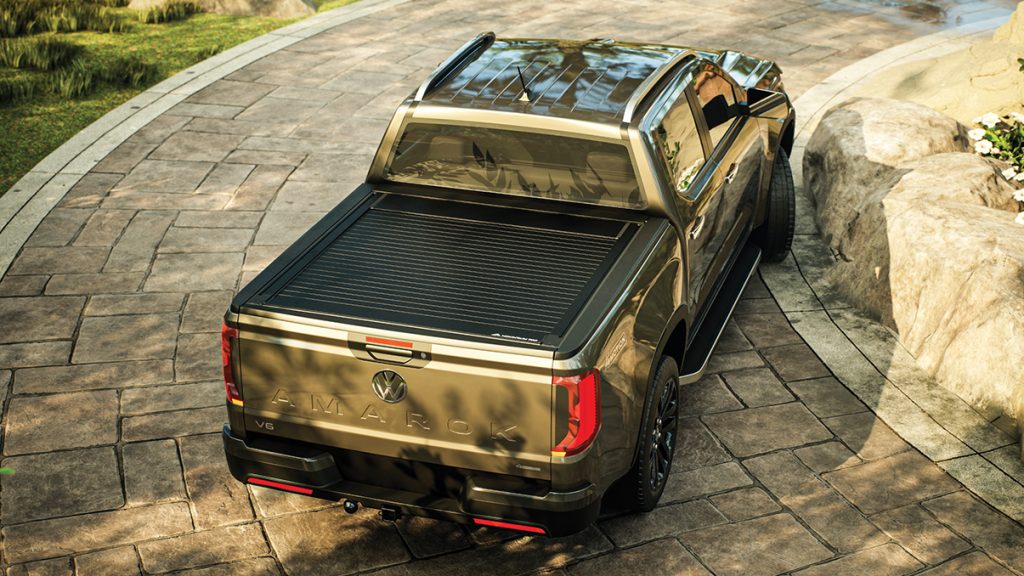 The new range from Mountain Top for the Amarok has been designed, developed, and validated in Europe to ensure style and integration to the vehicle is maintained at the highest level.
Mountain Top says that its European distributors have partnered with its team to ensure the range is a perfect fit for the all-new Amarok.
It states that this means you are sure to get "top of the line products that are made to last."
Mountain Top explains that all accessories have been designed to fit perfectly with Amarok's design, making it look even more stylish and integrated.
The accessory range includes the proven EVO series roll covers, both electric and manual, along with cargo carrier and bed mount cargo slide products.
All of these accessories are designed to protect the Amarok from the elements while providing style, cargo management, and security so you can be sure your belongings are safe.
Mountain Top says the cargo slide is a great addition to the Amarok and provides increased versatility.
This allows for easy access to cargo in the Ute bed while the Cargo Carrier is perfect for lightweight cargo or weekend adventures.
Mountain Top will also soon release Bed Dividers and Cross Bars to its wide-ranging cargo management solution.
As a result, customers will have more storage options and will be able to customise their cargo management system as they wish.
Mountain Top says that by using its products, you can be sure of the highest quality parts, made to enhance your lifestyle or four-wheel-drive experience.
It states that all of its accessories come with detailed information, support, and instruction manuals. And if you are a DIYer, it says it has you covered with installation videos, which walk you through the process step-by-step; and its customer service team is available to answer any questions or concerns you might have.
Mountain Top says it understands that four-wheel-driving is a trade-and-play lifestyle and it states it has the products and support to help you get the most out of it.
As an ISO14001-certified company, Mountain Top says it is committed to quality manufacturing and commitment to the UN Global Compact goals for a Sustainable Future.
It states that it strives to reduce its environmental impact in all areas of its business, implementing sustainable practices at all stages of production and distribution to deliver premium products responsibly.
For more information, visit www.mountaintop.com.au or contact 03 9791 9303 or salesau@mountaintop.com.au
To learn more about becoming a distributor or fitter, call 03 9791 9303.