DRIVING RACER INDUSTRIES
In the pitlane and throughout Australian motorsport, Mathew Nilsson is a name that's synonymous with high performance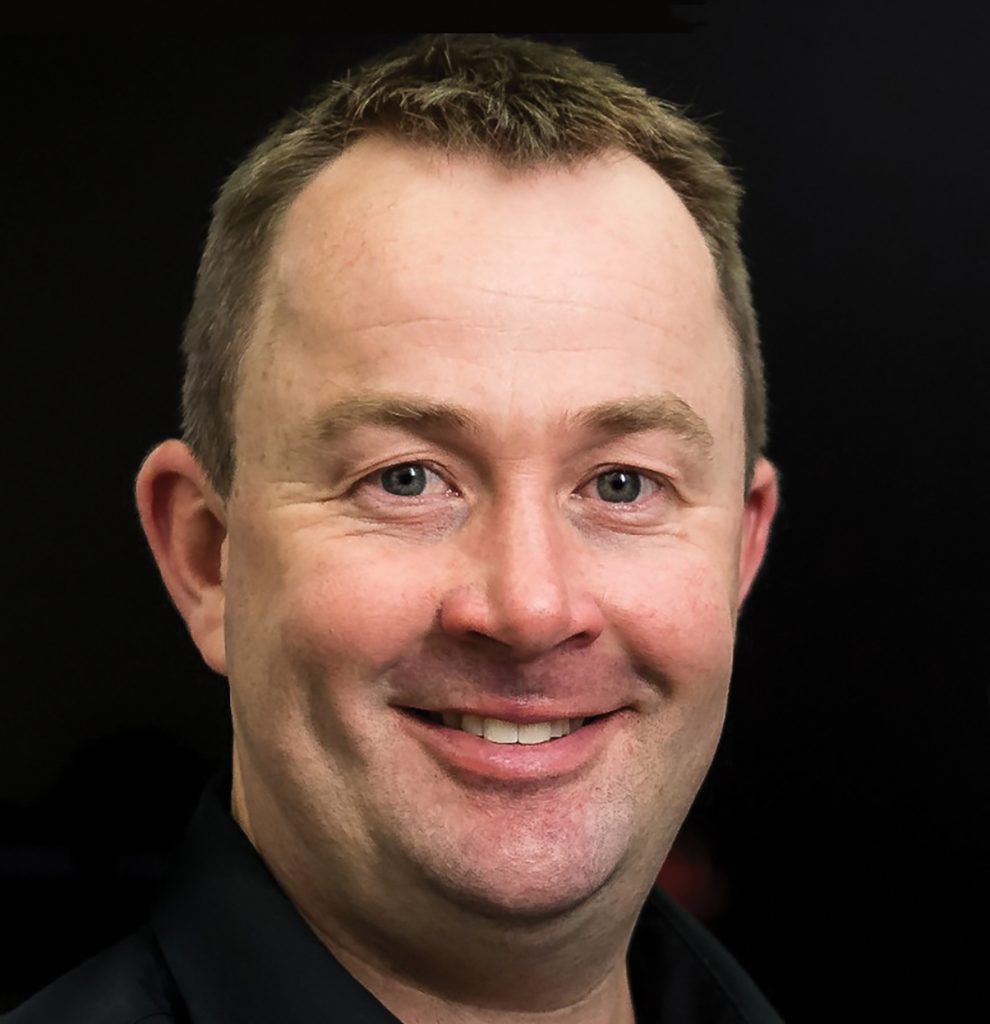 Never one to shy away from a challenge, Mat opened a new chapter in his career when he joined CoolDrive Auto Parts as Business Development Manager – Performance in October of 2021, and following the business' acquisition of Racer Industries, he has also played an integral role throughout that integration process.
Mathew's journey at CoolDrive began with an unexpected phone call from John Blanchard, the company's owner, followed by an enticing offer that Mathew couldn't refuse.
Having enjoyed more than two decades working in motorsport, during which time Mat achieved success at the highest national level, he's extremely excited to apply the lessons learned to this new role.
"I've been blessed to work with some amazing people over the journey," said Mat.
"And I can report that I've already discovered that working with John and Tim will add a new dimension to my skill set."
As he steps into his new role as BDM at CoolDrive, Mat is excited about this new chapter in what has already been a long and successful career.
"I've spent more than 20 years in motorsport, predominantly Supercars, but I'm always looking for a new challenge," Mat said.
"The opportunities that John presented for doing something a little bit different but staying within the industry excited me."
When Mat joined CoolDrive he wasn't tasked with any responsibilities for Blanchard Racing Team (BRT). However, he stepped into the team manager role towards the end of last year following Brendan Hogan's departure.
"From the first day I walked through the door at CoolDrive, I knew I had made the right decision," Mat said.
"The supportive and open work environment created by John, Tim, and the rest of the CoolDrive organisation is amazing, and I can see parallels with the environment fostered by Fred Gibson at the beginning of my career."
Since Mat's appointment, there have been two significant changes: the acquisition of Racer Industries and the ramping up of the Gen 3 Supercar. This project presented its fair share of challenges and a mountain of opportunity.
"Racer Industries has long been considered the go-to source for motorsport parts in Australia," Mat said.
"So, when CoolDrive acquired it, it opened the door for the business to supply many standard components for the new Gen 3 Supercar."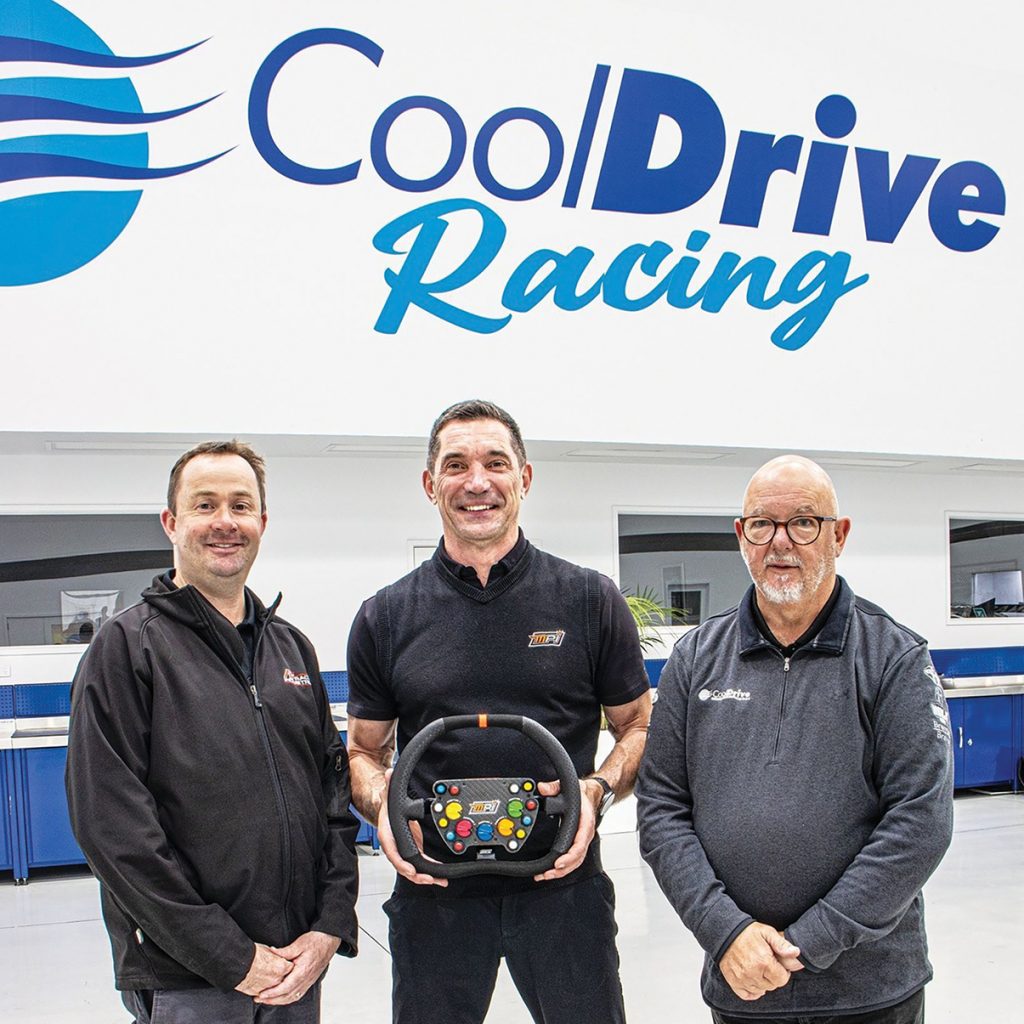 Racer Industries was already supplying parts for the previous generation of Supercars, and the development of the Gen 3 program provided CoolDrive with an opportunity to expand its involvement with the Supercars championship significantly.
"We are now responsible for supplying around 90 individual components to the category for the Gen 3 Supercar," Mat said.
"This includes wheels, fuel systems, fire extinguishers, steering columns and for the first time, the category has a standard steering wheel, which allowed us to engage with the team at Max Papis Innovations (MPI).
"Our relationship with MPI evolved quickly, and at MotorEx in Melbourne earlier this year, we announced the exciting news that CoolDrive had been appointed the exclusive distributor for their extensive range of steering wheels across Australia and New Zealand."
In addition, CoolDrive also supplies flywheels and starter motors to teams competing in the championship, continuing their relationship with Tilton Engineering as the distributor in this part of the world.
"We have also extended our range to include Bosch Motorsport sensors, heat shield products and Sportech steering racks," Mat said.
Assuming the role of Team Manager at BRT provided Mat with the opportunity to be in direct contact with customers as he continues to grow CoolDrive's performance business.
It has also positioned Mat to support the team while allowing him to share his knowledge with John and Tim as they expand the operation and chase that first elusive win.
"There's enormous potential for growth in the performance category for CoolDrive," Mat said.
"We're already the largest distributor of Sparco in Australia and have opportunities to expand into new markets."
Mat is enthusiastic about broadening the customer base and the categories that Racer Industries supports.
"We have a healthy commercial relationship with Motorsport Australia and are keen to support motorsport from the grassroots all the way to the professional categories of the sport," Mat said.
"Our current focus is on expanding Racer Industries' presence across various racing categories, including Speedway and karting."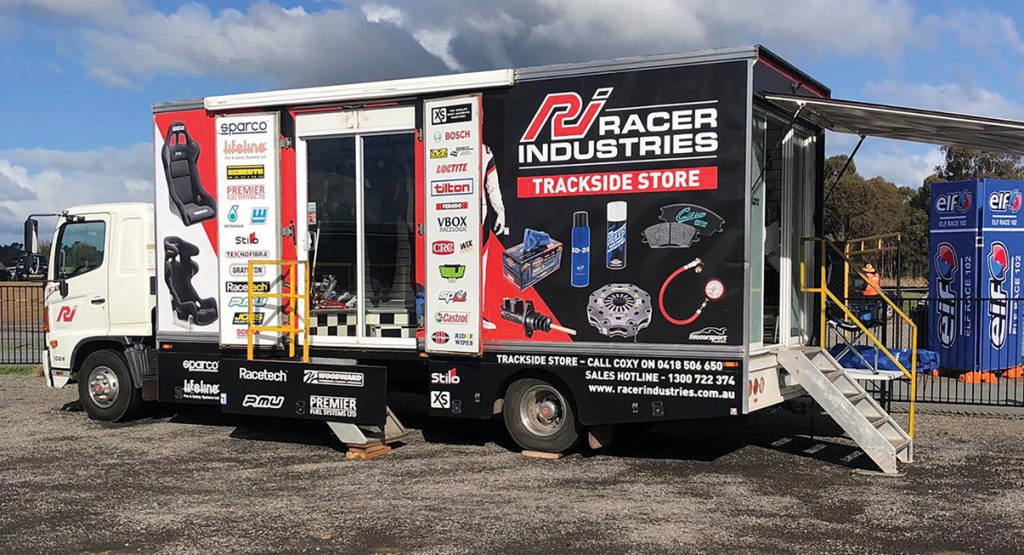 The cornerstone of this growth has been establishing the Racer Industries' Trackside store, which caters to a broad range of events across Australia.
"We have a new retail site for Racer Industries being developed at the CoolDrive head office in Melbourne," Mat said.
"We're extremely optimistic about the growth potential throughout the network, especially now that we have established ourselves in Melbourne."
This new site will cater to the sizeable Victorian market, while Racer Industries' customers in other states and throughout New Zealand will be serviced through the extensive CoolDrive distribution network.
"Following the acquisition, we retained the Racer Industries management and sales staff to provide continuity for the existing customer base," Mat said.
"Also, those core members are helping CoolDrive train their vast sales staff on the niche products in the Racer Industries range that require deep technical knowledge."
Before joining the team at CoolDrive, Mat's resume already read like a who's-who of Australian Motorsport, that includes household names such as Gibson Motorsport, HSV Dealer Team, Holden Racing Team, Walkinshaw Racing and Ford Performance Racing.
"I fell in love with motorsport at the 1996 Melbourne Grand Prix. I was in my senior year of high school when witnessing Formula 1 racing firsthand grabbed my attention," Mat said.
"So, I decided to embark on a double degree in mechanical engineering and business administration, with the ultimate goal being to land a job in motorsport."
Mat started his motorsport career working with Chaz Jacobson at SH Racing, who were running Scott Dixon in the Formula Holden championship. Although he didn't realise it at the time, joining SH Racing launched a career marked by a series of significant choices over the journey.
"Starting my career working with Scott was a great foundation. We all knew he was a talent at the time, and I've followed his long and successful career closely," Mat said.
"What Scott has achieved in the IndyCar series is a great endorsement of his talent, and I still have fond memories of our time together at SH Racing."
After his stint at SH Racing, Mat was approached by Fred Gibson with an offer to work on their Formula Holden team, at which time Paul Dumbrell was the driver. Of course, Paul went on to have a successful career both in motorsport and in the Australian Automotive Aftermarket.
Fred quickly recognised Mat's talent, and it wasn't long before he was promoted to a role with Gibson's Kmart Racing Supercar team spinning spanners on their Holden Commodores.
"But all that changed when Craig Lowndes defected to Ford and joined our team. It was massive news at the time, and it turned Supercars on its head," Mat said.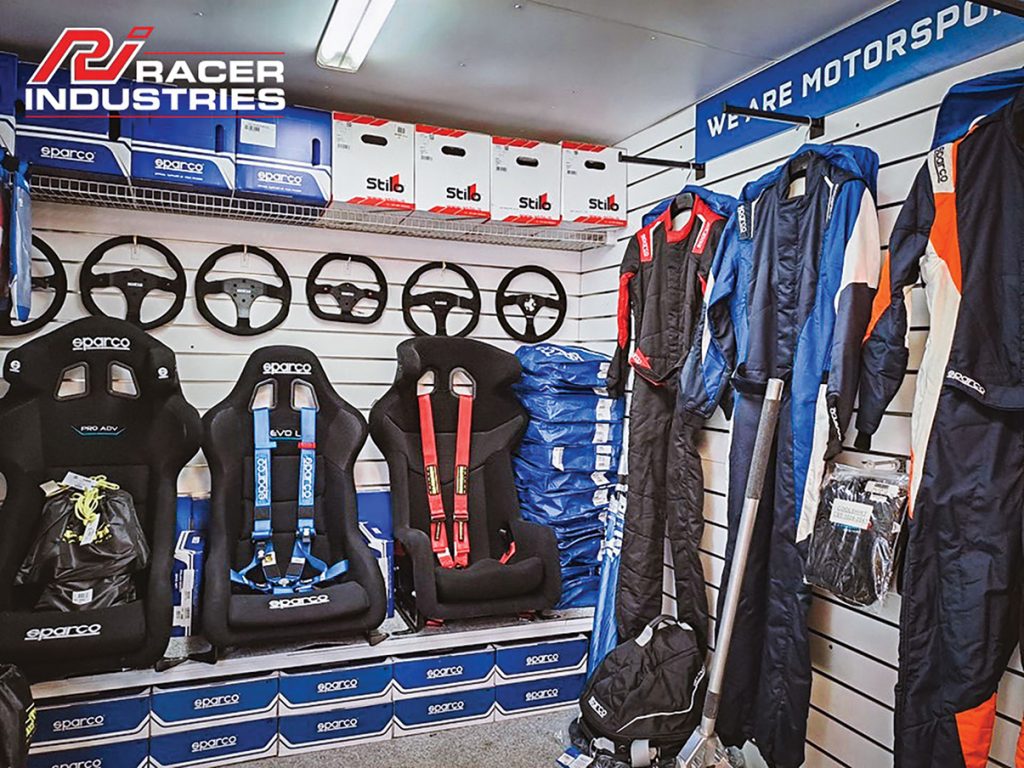 Looking back on those days, Mat was quick to mention that working with Fred was an amazing opportunity.
"It was one of the best experiences in my motorsport career. Fred was very generous with his time, and we were treated like family. He provided the whole team with a high level of support and training while nurturing a winning culture," Mat said.
During his time at Gibson Motorsport, Mat picked up the nickname 'Techo,' which has endeared him to a generation of Supercar fans.
"The nickname, Techo was coined by one of the engine technicians, but it was Neil Crompton who made the name really stick," said Mat.
"He was working with us at Gibson Motorsport when it was getting bandied around quite a bit. Then when he moved into commentary, he started calling me Techo during the Supercars broadcasts, and the name just stuck."
We quizzed Mat on the back story behind the nickname and discovered he was one of the first engineers in the paddock with a degree.
"At the time, having qualified or junior engineers coming into motorsport was not as prevalent as it is today," Mat explained.
After forging a reputation for hard work at Gibson Motorsport, Mat made the difficult decision to leave the team that had supported him greatly to seize an opportunity to join The Walkinshaw Group at the height of their success and popularity.
"Saying farewell to a team that had invested so much in my personal development was very difficult," Mat said.
"But in retrospect, it was the right decision. During my time at Walkinshaw, we enjoyed many successes both on and off the track, and my time there opened the doors to many opportunities that I otherwise would not have encountered."
The next pivotal moment came when Mat joined FPR. This move saw him continue to grow his career and cemented his reputation as one of Australia's most innovative and successful motorsport engineers.
"Reflecting on my career today, I can honestly say that while I took a few big chances, I have no regrets, and looking back, I believe I've made the right calls along the way," Mat said.
In conclusion, Mathew Nilsson's journey in the automotive industry has been characterised by making challenging but ultimately rewarding decisions. As he embarks on his new role at CoolDrive, he remains committed to supporting and growing the motorsport community in Australia to expand into new categories and reach a broader customer base.
For more information, visit www.cooldrive.com.au and www.racerindustries.com.au