FEDERALLY APPROVED 3340KG GVM UPGRADE
From Ironman 4×4 to suit Nissan D23/NP300 Series 5 2022+ (coil spring models only)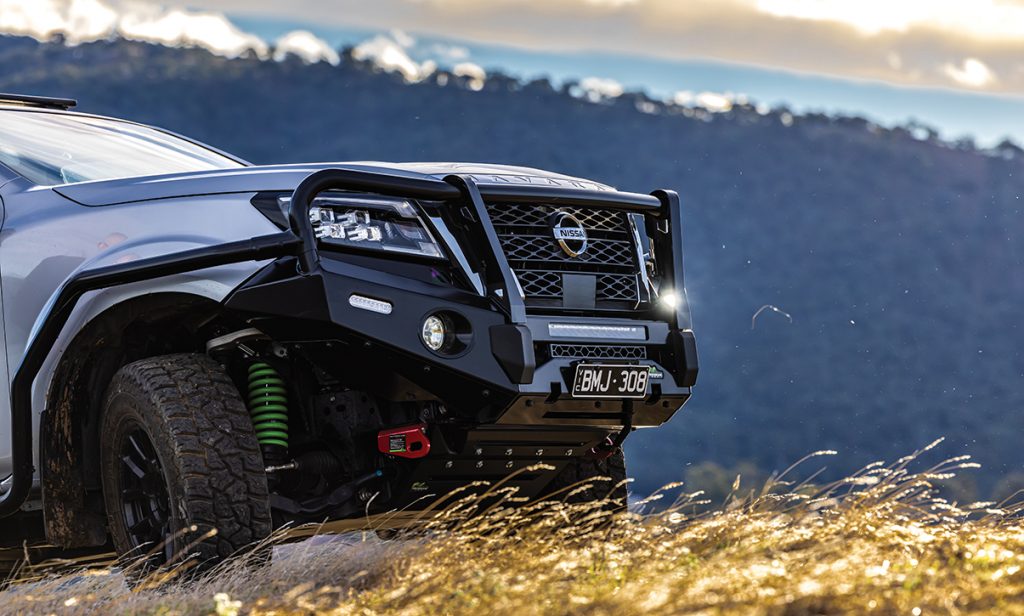 Ironman 4×4 says its Federally approved 3340kg GVM Upgrade (providing up to 430kg more payload) is designed and tested for those who carry tools and equipment that exceed original manfuacturer or legal load limits, or those who want to fit a bull bar, winch and long-range fuel tank and still have load-carrying capacity.
By building high critically damped shock absorbers, Ironman 4×4 says it has created the safest and best handling aftermarket suspension possible at GVM weights and beyond, while integrating with safety system requirements and complying with federal laws.
It says Foam Cell Shock Absorbers are perfectly suited to increased load in demanding and hot off-road environments, as compared to gas shocks, they distribute the oil more evenly around the shock body, resulting in more dissipation of heat and long lasting control.
The kit includes shock absorbers, strut shock absorbers, coil springs front and rear, sway bar and headlight bracket extension, and SSM Compliance Plate (pre-registration only).
For more information, visit www.ironman4x4.com