FINDING AND RETAINING GREAT TECHNICIANS
Finding and retaining skilled technicians is a key automotive industry issue
Current estimates put Australian workshops short more than 25,000 qualified technicians, and more than 12,000 apprentices.
Recent AAAA research studies have explored this, with Fifth Quadrant Director, Ben Selwyn, sharing some of the key tips that have emerged at the recent Autocare event in Brisbane.
Tip One: If we want more apprentices, we need to get out there and find them!
If we want to fill these gaps, proactive recruitment of apprentices is essential. The research identified three main pathways into the industry, the largest of which is school leavers.
Workshops looking for apprentices should therefore be engaging with careers advisors and other staff at local schools and vocational training institutes, as well as considering work experience programs that can give potential apprentices the opportunity to gain firsthand exposure to the industry.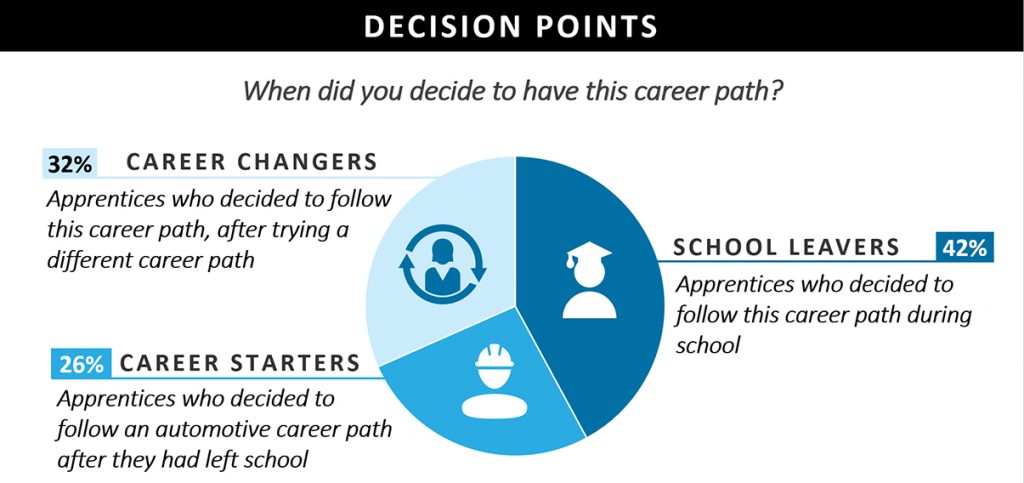 Tip Two: Let's do a better job talking about the industry – there's a lot to love about it!
We worry a lot about the idea of being a 'dirty job'. However, the research tells us that apprentices come to the industry with a passion for cars, motorcycles, and working with their hands.
We can lean into this, talking honestly to potential employees about the opportunities to do this in a progressive environment where they are exposed to the latest technological advances, and receive opportunities for training and career growth.
Tip Three: Keep delivering learning and development opportunities – particularly for our fourth years!
Satisfaction levels among apprentices decrease as they progress through their training, with fourth years particularly unhappy.
Based on the feedback, employers should prioritise providing support for their training needs, opportunities to work on vehicles, and a positive work environment to boost satisfaction levels and motivate apprentices to remain in the industry.
Tip Four: Do a better job of welcoming and supporting women in the industry
Our small cohort of female apprentices have chosen this pathway despite a lack of support for their career choice from family and friends.
By promoting gender diversity, eliminating stereotypes, and creating a welcoming and supportive environment, the industry can tap into a larger pool of talent and benefit from the unique perspectives and skills that women bring.
Tip Five: It is not enough to be paying 'above award'… we need to be competitive with other workshops, and career paths (and don't forget the perks)!
Workshops almost universally pay above award wages, but qualified technicians still lag behind other trades such as electricians and plumbers when it comes to pay rates.
Addressing the risk of attrition requires a comprehensive approach, including competitive salaries, attractive benefits, career advancement opportunities, and a positive work culture.
Perks also play a crucial role, with technicians appreciating options like flexible work hours, company cars or fuel cards, support with training (for example, attending events like Autocare), and trade benefits such as parts at cost or access to the workshop outside of hours.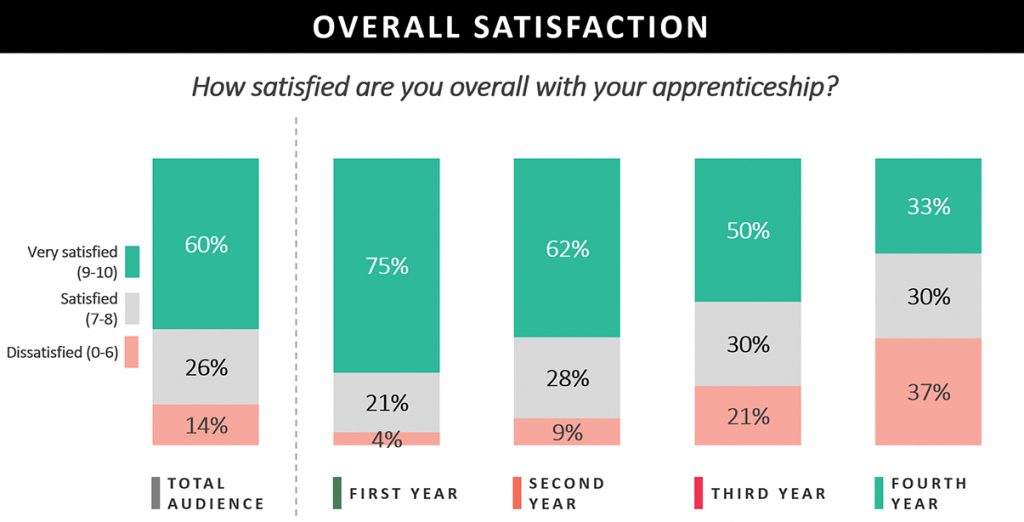 As an industry we need to be actively addressing this challenge, which requires a multi-faceted approach. Proactive recruitment of apprentices, promoting positive aspects of the industry, providing continuous learning opportunities, encouraging women's participation, and addressing attrition rates are key strategies to ensure a steady supply of skilled technicians.
Following these tips will contribute to a thriving and sustainable automotive industry.
This column was prepared for AAAA Magazine by Fifth Quadrant (formerly ACA Research), the AAAA's partners in the AAAA Aftermarket Dashboard which is delivered to AAAA members each quarter.
For more information about Fifth Quadrant's services, visit www.fifthquadrant.com.au or contact Ben Selwyn on bselwyn@fifthquadrant.com.au
ACA Research is now Fifth Quadrant
The new Fifth Quadrant brand aligns with the company's mission to deliver real insights that shape the future of your business, and empower you to discover tomorrow today.
While the name has changed, the Fifth Quadrant team's values have not, with the company remaining a diverse and inclusive team delivering innovative solutions that drive growth and support the community.
Want to know more? Fifth Quadrant invite you to reach out – www.fifthquadrant.com.au