FMP GROUP FURTHER INVESTS IN AUSTRALIAN MANUFACTURING
New machinery to enhance Bendix's capabilities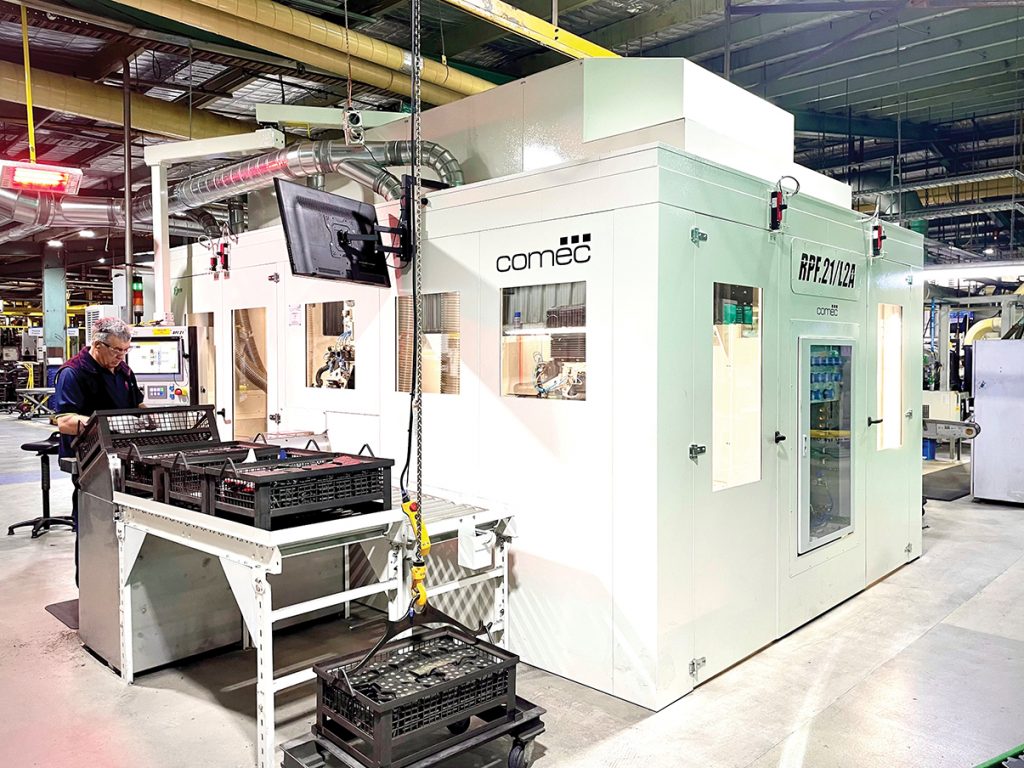 FMP Group, the company behind leading braking component systems and friction materials brand, Bendix, has shown its commitment to Australian manufacturing with the acquisition of a new state-of-the-art machine for its Ballarat (Victoria) manufacturing facility and Research and Design Centre.
This latest piece of plant equipment is valued at well over $1M AUD and was custom built for FMP Group by AFT Automation in Italy, which FMP explains is a global leader in the design and manufacture of grinding, pressing and sintering machines.
Recently installed and commissioned, the new equipment allows Bendix technicians and engineers to apply complex grinding geometries in the Bendix range of brake pads, including angular groves and chamfers.
The shape of brake pads and the angled finish of the friction material can greatly impact overall brake pad performance, especially when it comes to noise, so these added capabilities ensure Bendix continues to set benchmarks in low noise performance.
The latest local manufacturing investment for FMP Group follows several line efficiency upgrades that were implemented at the end of last year, including additional tooling and robotics.
FMP Group will also introduce an 'on line' boxing system in the coming months, further increasing production efficiency.
Other future programs are also well advanced and include expanding the company's ability to implement low volume, made to order products, and transitioning to digitised production.
Around 118 people are currently employed by FMP Group in Ballarat, and the company says it is one of only a few automotive aftermarket businesses that remain committed to manufacturing in Australia, retaining critical sovereign knowledge and local jobs.
For more information, visit www.bendix.com.au