GO MAX
With SACHS Shock Absorbers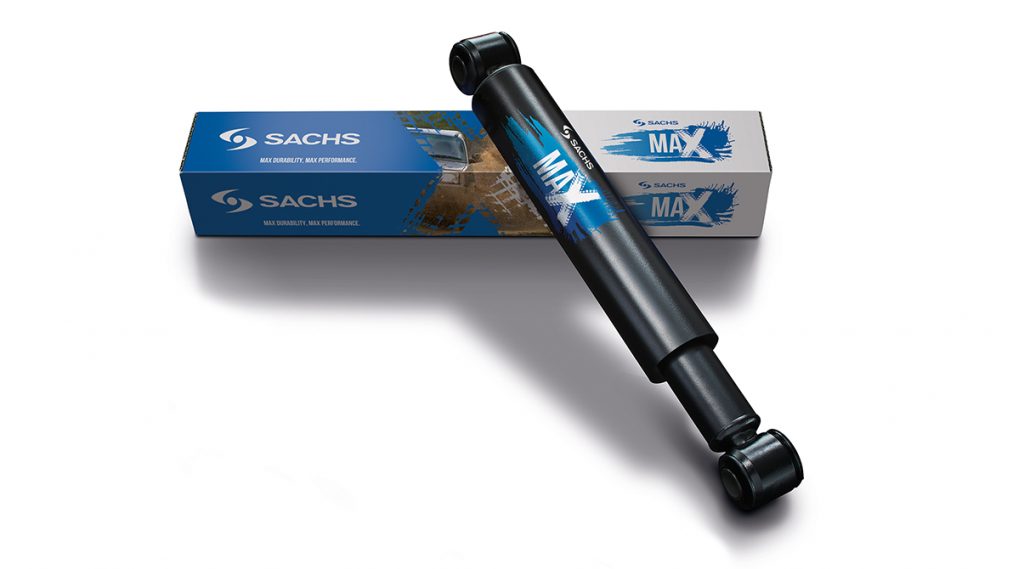 ZF Aftermarket says consumers looking to upgrade their vehicle's shock absorbers should look no further than SACHS MAX, a range of SACHS shock absorbers for four-wheel-drives, off-road and utility vehicles.
ZF Aftermarket says SACHS shock absorbers are "distinguished by their original equipment quality and innovative technology and are now ranked the number one shock absorber in European car parc coverage."
With the ideal combination of performance and dynamics, ZF Aftermarket says SACHS shock absorbers ensure perfect grip and cornering behaviour – with these benefits, and more, extending to the SACHS MAX range.
Supporting vehicles with up to a two-inch lift, SACHS MAX shocks absorbers have been designed specifically with Australia's harsh conditions in mind.
With larger pistons and an increased bore size, the shock absorbers are said to be incredibly durable, while continuing to offer the ultimate in safety.
ZF Aftermarket explains that this big bore design results in a reduction of heat and subsequently an improvement of consistency with heavy loads in rough terrain, especially when towing.
Further, it states that the advantages of SACHS MAX extend beyond off-road usage, with the shock absorbers also offering superior comfort in the day-to-day city driving environment.
The SACHS MAX range has fitments for the most popular four-wheel drive, off-road and utility vehicles from manufacturers including Toyota, Ford, Holden, Isuzu, Volkswagen, Mazda and Nissan.
The SACHS MAX range consists of almost 70 part numbers and has been very recently updated to cover an additional 580,000 vehicles on road to add to its already extensive coverage.
For more information, including fitment details, visit www.sachsmaxshocks.com.au