KNOWLEDGE IS POWER
Introducing the Smart Battery Monitor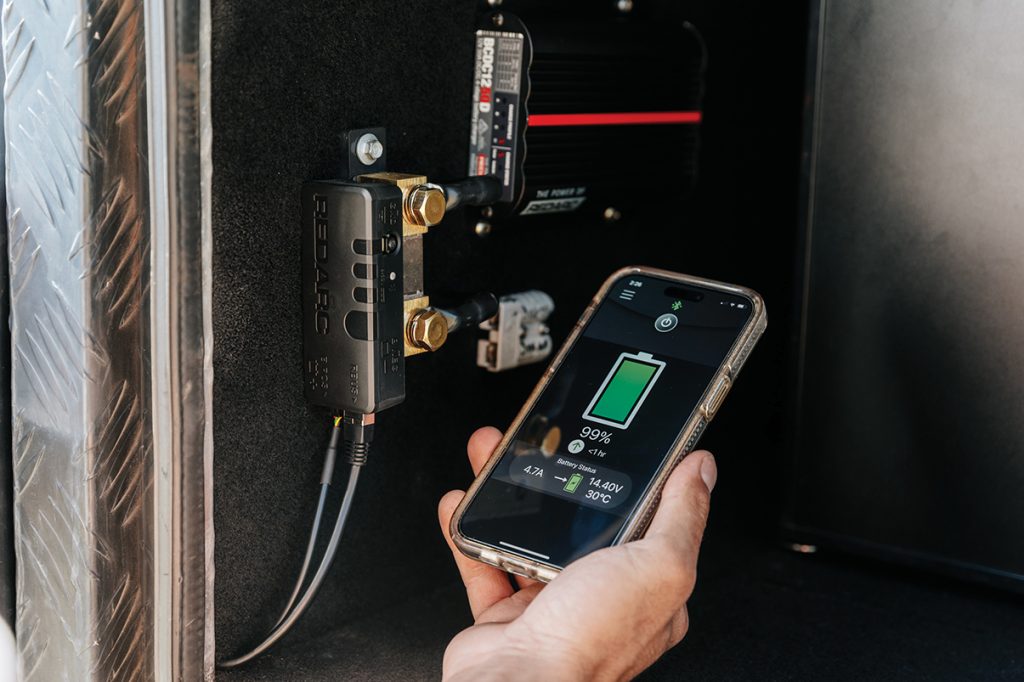 REDARC is excited to announce the launch of its latest innovation in battery monitoring technology, the new Smart Battery Monitor.
REDARC says its new Smart Battery Monitor allows your customers to step into adventure with complete confidence thanks to its unrivalled accuracy, simple Bluetooth connectivity and easy monitoring – stating you can simply add it to an existing 12v setup or pair it with one of REDARC's BCDC chargers to add smart monitoring to any power system.
The Smart Battery Monitor reportedly takes the guesswork out of your customer's power systems, with a simple solution for tracking battery levels, measuring the state of charge of your battery, time remaining and current flow.
REDARC says its Smart Battery Monitor is the most accurate battery monitor on the market, with up to five times more accuracy than the leading competitor.
As such, REDARC says your customers can trust that 'two hours left' really means 'two hours left.'
With only three connection points, the Smart Battery Monitor is simple to install, saving you time in the workshop.
Further, it pairs with REDARC's intuitive RedVision app for simple programming and provides your customers with one touch access to all their battery details.
Featuring the latest Bluetooth 5.1 technology, REDARC says you can promise your customers connectivity from wherever they are at camp, delivering reliability for distances up to 42 metres.
REDARC states the Smart Battery Monitor allows you to take your customer's power systems to the next level without breaking the bank and effortlessly pairs with a BCDC and its TVMS Rogue vehicle management system – making for a great solution for customers that are tight on space as the whole setup can be tucked away and accessed remotely via the app.
With the Smart Battery Monitor, the complete REDARC power solution is unlocked, as you can power fridges, lights, tools, charge electronics or provide power for the entire campsite.
Smart, user-friendly and accurate, REDARC explains the Smart Battery Monitor is a simple addition to any 12-volt power system, and "the easy choice for keeping track of batteries, regardless of the setup."
REDARC notes that it rigorously tests its products to ensure they will not let your customers down when the road gets rough.
"We provide reliable and adventure ready solutions, made in Australia for the harshest environments so they know they can go the distance," REDARC said.
To learn more, please visit www.redarcelectronics.com/smart-monitor