NAPA AUTO PARTS: FOR THE OFF-ROAD ENTHUSIAST
Whether you're crossing the Simpson or tackling a weekend away, NAPA Auto Parts says it has the 4×4 accessories and hard parts any off-road enthusiast may need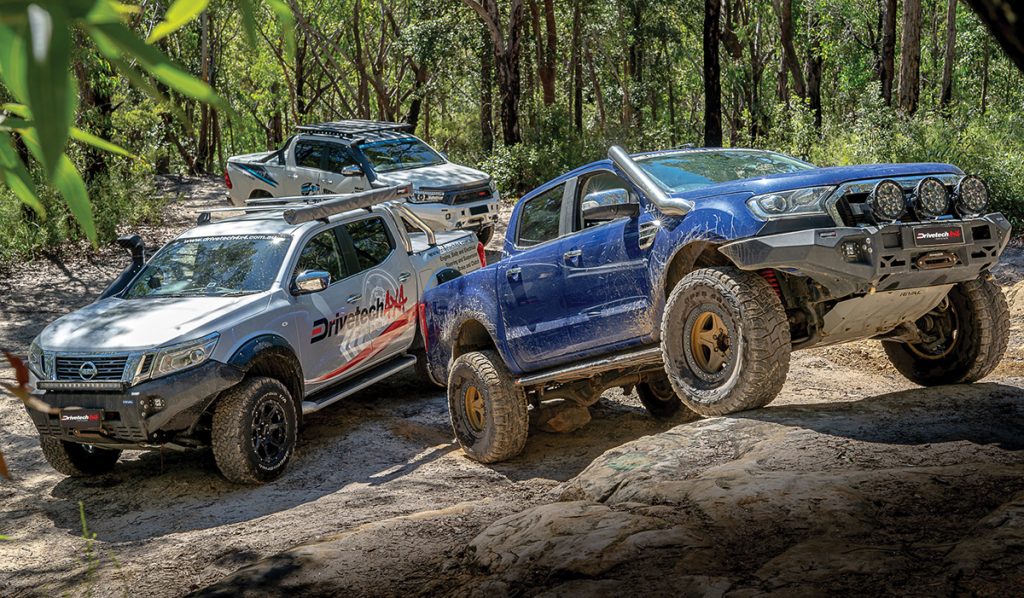 NAPA Auto Parts brings together over 90 years of aftermarket industry heritage, knowledge and experience from Australia's leading Trade and Specialist automotive aftermarket distributors: Ashdown-Ingram, Covs, Global Auto Spares and R&E Auto Parts.
Backed by its own widely popular 4×4 brands – Drivetech 4×4 and Great Whites – with over 30 years of 4×4 history combined, NAPA Auto Parts says it has what it takes to help you tackle the toughest terrain.
The Drivetech 4×4 story is one of humble beginnings, having started around 20 years ago as a small Brisbane business focused on hard parts. Today, they are widely considered one of Australia's fastest growing 4×4 brands.
Originally providing quality replacement hard parts for common four-wheel drives, including drivetrain, gearbox and diff components, Drivetech 4×4 quickly earned a reputation for value and being driven by quality.
The range was then extended out to axles, steering components, suspension, lighting and other 4×4 accessories to offer the complete 4×4 solution, which the nation's best automotive electrical and mechanical specialists know as Drivetech 4×4 today.
Drivetech 4×4 Merchandise Manager, Steve Mitchell, says the brand is built by 4×4 enthusiasts for enthusiasts, and they are constantly looking at creating new, innovative products to the help meet and exceed the needs of 4WD drivers.
This is the same team which brought you the Drivetech 4×4 Dual Speed Winch (DT-D9500SR and DT-D12000SR), which was a finalist for the AAAA 2019 Innovative 4×4 Product award and is back again with another first-in-market product, with the release of their new patented, Drivetech 4×4 200W Wind Generator (DT-WG200).
The Drivetech 4X4 200W Wind Generator provides users with a cost-effective, renewable power source to keep their sites powered – no matter whether they're camping twenty minutes from home, or deep in the Australian outback.
This powerful wind generator charges 12/24V systems and can be easily set up in just a few minutes, giving you endless charging while you're off the grid.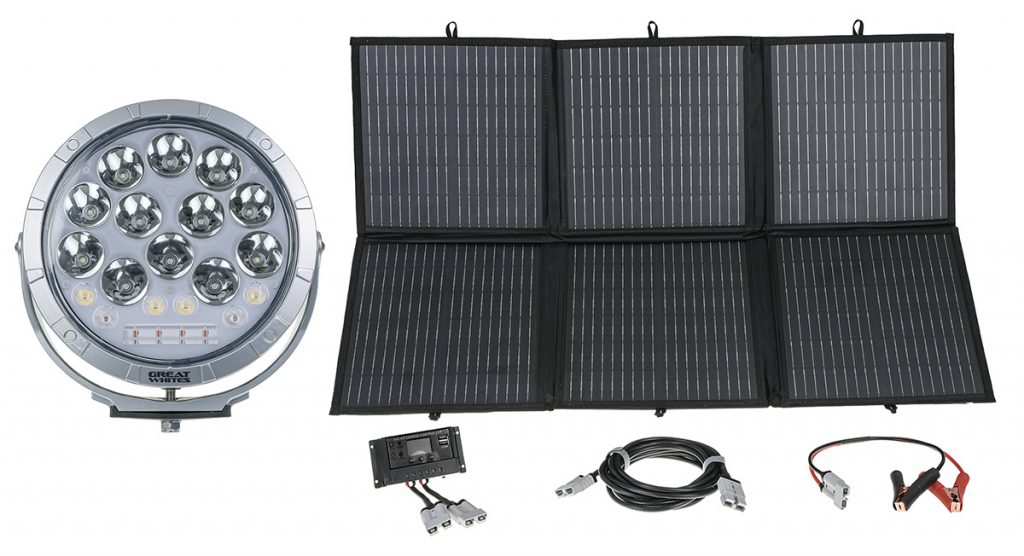 This Drivetech 4×4 200W Wind Generator is said to be like no other as the generators are fitted with a patented permanent magnet rotor alternator, with a unique stator design that efficiently decreases resistance torque of the generator. The wind turbines are matched to the generator, which increases the reliability of the unit's operation.
Following this sustainable living focus, Drivetech 4×4 has also brought out its popular, high quality, light weight foldable solar panels (DTSB120 and DTSB200) designed for camping and 4WD off-roading.
Steve says the foldable option opens a whole new realm of possibilities for customers.
"Users are no longer limited for energy resources due to not having enough space when packing for a trip. The flexibility of our foldable solar panels means users can make the most of their space, making them ideal for caravans, camper trailers, boats and 4x4s," Steve said.
"Each panel is manufactured with monocrystalline solar cells which provide better sunlight absorption and more power when compared
to traditional polycrystalline panels. Backed by a 12 month guarantee and crafted with high quality, lightweight and durable materials, you can be
sure these will last, no matter where you need to go."
NAPA Auto Parts also houses Great Whites, another 4WD brand which continues to be a prominent player in the industry. For over a decade, Great Whites has been lighting Australian highways and 4WD tracks and is trusted by 4×4 enthusiasts, truck drivers and fleet managers.
Great Whites started in 2012 through NAPA Auto Parts' heritage brand Ashdown-Ingram. Through its high-performance output, long life warranty and outstanding design, Great Whites quickly became a household name in the automotive industry.
The latest, popular edition in the Great Whites collection is the Attack Alloy Series, offering a range of powerful, LED round driving lights and light bars in a chrome finish that complements alloy and chrome bull bars.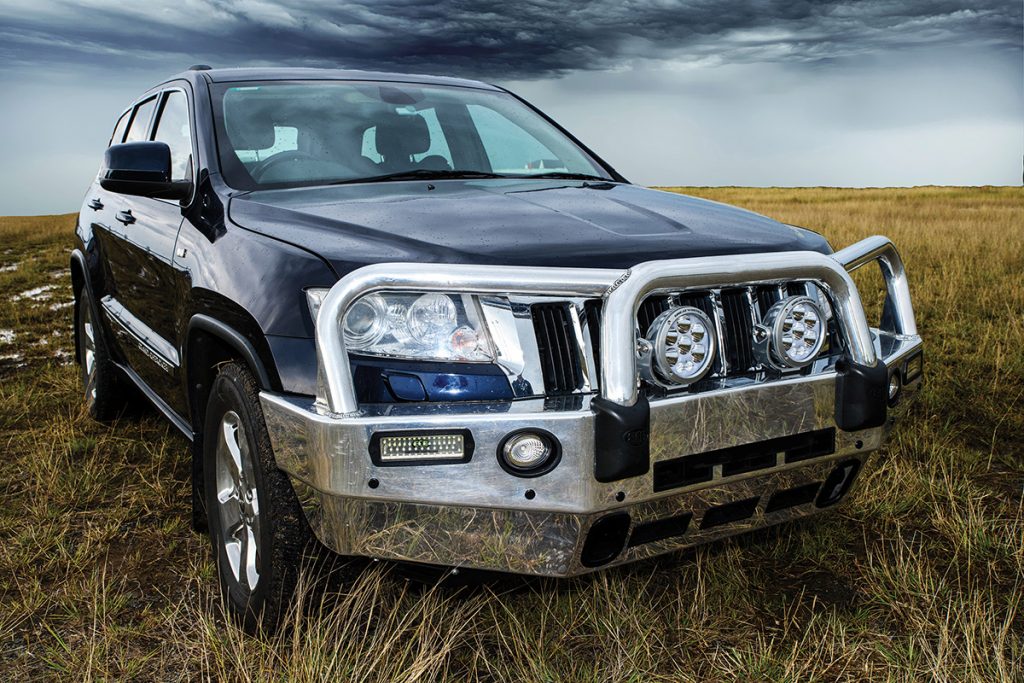 Great Whites Merchandise Manager, Luke Bolton, says that Great Whites lights are designed with market leading technology to give optimal output with fewer LEDs. This means drivers can have sleek fitting units that light up the darkest of paths.
"We've carefully constructed these lights from the highest quality components, featuring CREE LEDs which produce higher lumens per watt to increase light intensity," Luke said.
"We also use cutting-edge iris reflector technology which delivers exceptional output, without a bulky unit. This way your lights don't look out of place in front of your car, or in front of huge radiators and chunky bull bars on trucks.
"The Attack lights are housed in a polished, marine grade aluminium body with a polycarbonate lens, so your lights are also designed to survive the harshest conditions and also come with an aesthetically pleasing backlight function."
The Great Whites Alloy Attack Series offers high performance, alloy round driving lights in 170mm and 220mm faces.
Each light packs a punch, with the 170 Series (GWR10084A) offering one lux at 810m per set with 4,820 effective lumens, and the 220 Series (GWR10144A) achieving clear visibility up to 1,020m away per set with 7,920 lumens. Both lights have combination beam patterns and can operate in both 12 and 24V vehicles.
If LED bar driving lights are more your style, Great Whites offer the Attack Alloy range in single row bars (available in 12 and 18 LEDs) and double row bars (available in 24 and 36 LEDs), achieving up to 640m (with the 36 LED).
Every light is equipped with an IP 68/69K rating, ensuring that they're waterproof and have complete protection against dust ingress and water, including high pressure and temperature applications – so rest assured your lights can withstand any challenging environment.
Last year the Great Whites brought out the widely popular, massive 250 Series (GWR10224A) driving light, complementing the existing 170 and 220 Series.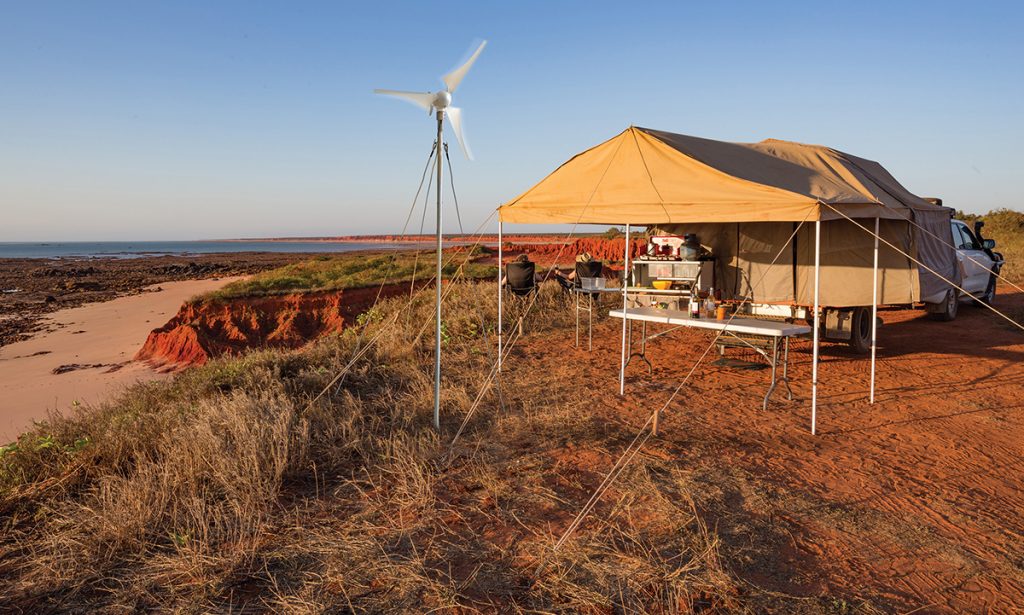 Aptly named the 250 Series, the round LED driving light boasts a massive, show-stopping 250mm face and is designed to suit the needs of off-road enthusiasts and long-haul truck drivers looking for more light and improved visibility in poor weather conditions.
In a first for Great Whites, the 250 Series features an integrated amber bar and lights to help drivers see in poor conditions including fog, dust and even grain on farms.
Each light houses 22 high-powered LEDs capable of operating in both 12 and 24V vehicles. The new 250 Series put on a show with 7,200 effective lumens and is available in a black or alloy finish to suit your vehicle.
Great Whites and Drivetech 4×4 products are available through the ever-expanding network of NAPA Auto Parts stores across Australia.
As of today, every state in Australia is serviced by their network of over 50 stores which means the Drivetech 4×4 and Great White accessories and hard parts you need are more readily available than ever, according to NAPA Auto Parts.
Drivetech 4×4 products are also available through a wide network of authorised dealers around the country.
In addition to Drivetech 4×4 and Great Whites, NAPA Auto Parts also has a comprehensive range of leading brands for automotive electrical and mechanical specialists, covering air conditioning, braking, clutch, driveline, electrical, engine cooling, servicing, steering and suspension, workshop tools and equipment and more.
For more information about the wider NAPA Auto Parts range, 4WD hard parts, performance parts and accessories, visit www.napaparts.com.au, or your local NAPA Auto Parts branch.