NEW BOOK RELEASED
4WD Treks of Northeast NSW is out now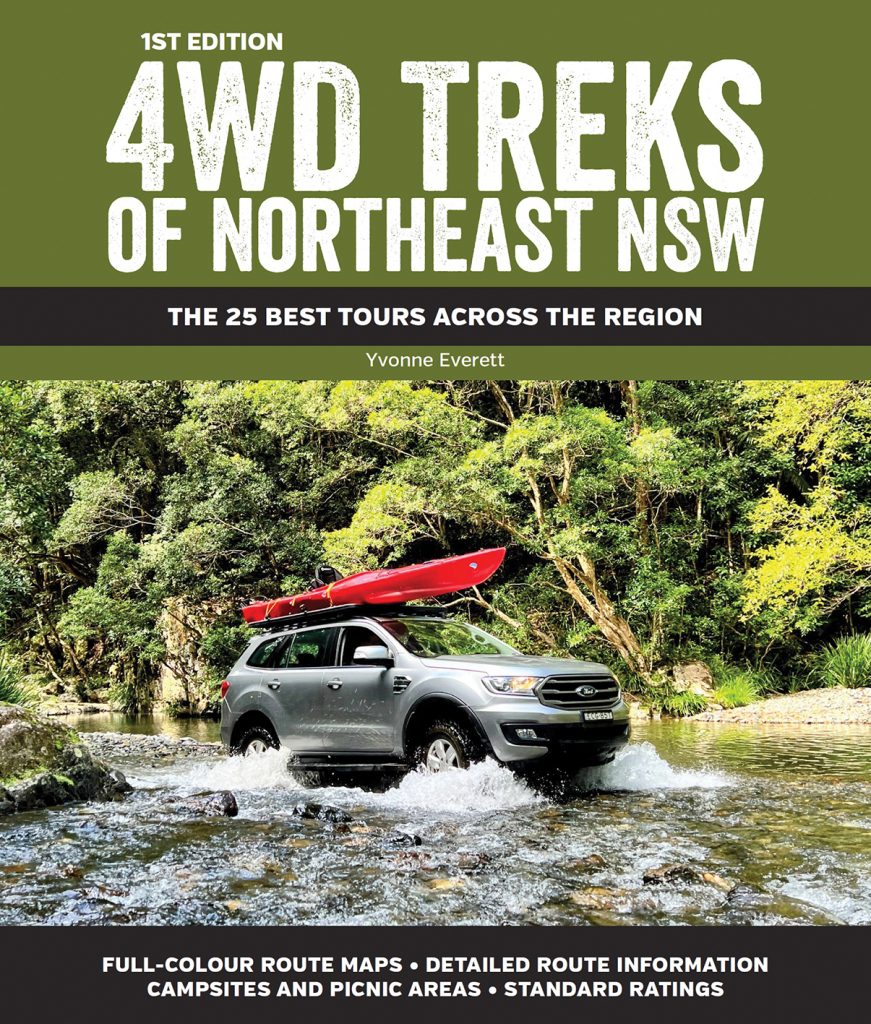 A new comprehensive and fully field checked guide to 4WD tours has been released.
4WD Treks of Northeast NSW takes you on 25 of the best 4WD adventures from the coast and over the Great Dividing Range.
With this book, you can enjoy leisurely day trips on beaches or in the mountains, or go further with overnight camping trips to remote destinations with your family and friends.
Those behind the book state it is your indispensable travel companion to exploring many scenic areas only accessible by 4WD, including high plateaus with epic views, secluded rainforests with waterfalls and historic and abandoned settlements, mine workings and timber mills.
It details not only the region's classic treks, but also some of the author's favourite local destinations which are sure to appeal to those wanting to get outside and explore the Northeast NSW region.
Author Yvonne Everett is a keen explorer, camper and bushwalker. With her partner Alan, she has travelled extensively by 4WD throughout northern NSW from her home in Coffs Harbour.
She is also the author of Best Walks of NSW Mid North Coast, published by Woodslane Press, in which Yvonne shares the rambling stories and secrets of the region for those keen to get outside and explore.
For more information, visit www.woodslane.com.au