NEW RHD MY24 CHEVROLET SILVERADO HD REVEALED
The reveal took place during a trip to Australia by a senior General Motors executive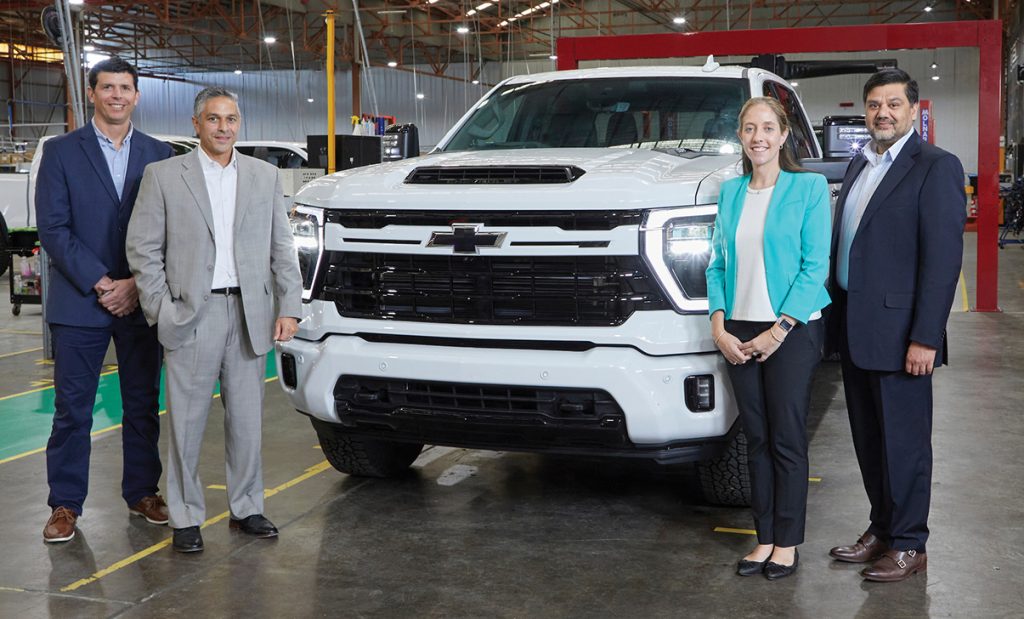 General Motors Senior Vice President and President, GM International, Shilpan Amin, spent time with the GM team at the brand's Head Office in Melbourne in mid-September.
During his visit to Australia, Shilpan took the opportunity to walk the line at GM Specialty Vehicles partner, Premoso, in the stand-alone Chevrolet Silverado facility in Dandenong.
"The establishment of GM Specialty Vehicles, which was founded in November 2020, is a proven success bringing highly desirable, niche models to customers in Australia and New Zealand," Shilpan said.
"GM ANZ is developing into a true triumph for
GM thanks to the focus of the teams working across business units including GM Specialty Vehicles, ACDelco, Chevrolet Racing and Isuzu Trucks NZ."
As part of the visit to the dedicated full-size truck line, Shilpan had the chance to see the first right-hand drive pilot of the highly anticipated MY24 Chevrolet Silverado HD, recently returned from its gruelling quality test-trip, spanning almost 5000kms across the Australian outback.
"I am thrilled to confirm that the new MY24 Chevrolet Silverado HD is scheduled to start arriving in showrooms around Australia later in Q4," Shilpan said.
"Following its impressive debut in North America, I anticipate it is going to be equally as successful in Australia."
In the time Premoso has been involved with GMSV, more than 8,000 Chevrolet Silverado units have emerged from the remanufacturing process.
For more information, visit www.gm.com