NINTH WIN FOR MOTORACTIVE
For the ninth consecutive time, MotorActive has taken out the annual Supercheap Auto Retailers Choice award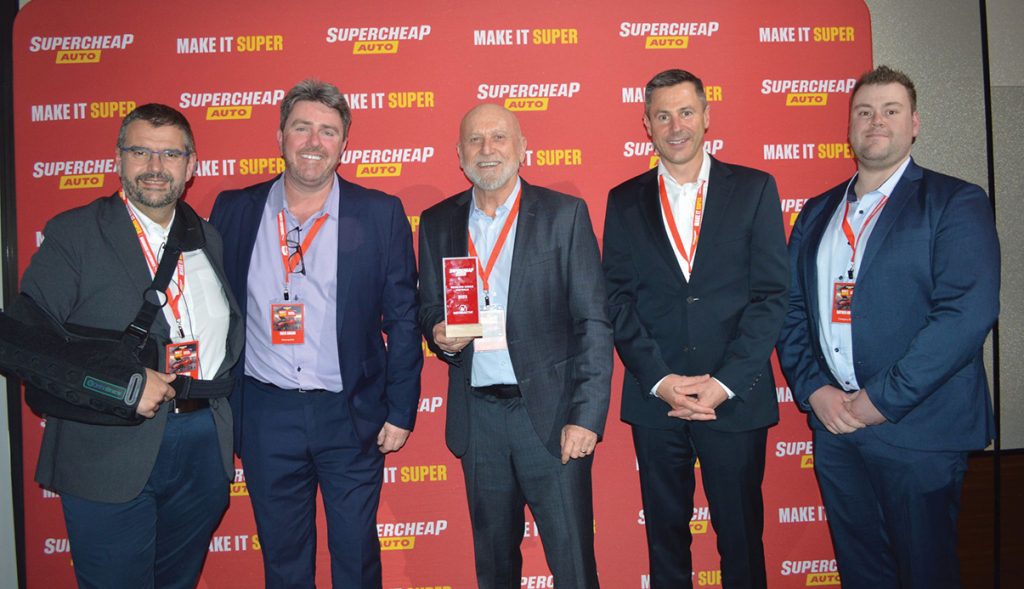 Voted by team members from across the expansive Supercheap Auto store network, the prestigious award was presented to MotorActive at the recent SCA Trade Partners Awards dinner.
MotorActive says this triumph over SCA's many other suppliers underscores how highly it is regarded within the Super Retail Group – one of Australia's top automotive retailers.
Representing premium brands, Meguiar's, Mobil Lubricants and ColorSpec, MotorActive has been the sole recipient of this award since its introduction.
"A key element of MotorActive's 'Secret Sauce' is the caliber of our sales team – which we have maintained through and post COVID," MotorActive Managing Director, Bruce Morrison, said.
"Being a relatively small team, we employ very structured planning, good time management skills and smart use of our marketing assets to maximise the impact of time in store.
"Rather than just facing up shelves and spruiking product virtues, our team helps the retail team members solve problems, as well as provide practical advice and training on how to sell our brands."
MotorActive Business Manager, Michael Hogan, reiterated this sentiment.
"Supplying high quality products is just one part of what we do, it is the level of support and training provided that I believe sets us apart from the many other great suppliers within our industry," Michael said.
"We are particularly proud to be recognised by the team members in SCA stores across Australia, especially given that a number of other suppliers are significantly larger than MotorActive."
As well as taking out Supplier of the Year for the ninth consecutive year, MotorActive was also recognised as a Finalist in Supercheap's huge 'Make it Super' campaign.
Far from resting on its laurels, MotorActive says it has already implemented fresh initiatives, as well as run the first two of the several targeted campaigns it has planned for 2023/24.
MotorActive states that it feels a robust marketing strategy is vital to mitigate the potential effects of the challenging financial landscape all Australian companies will have to negotiate in the foreseeable future.
For more from MotorActive, visit www.motoractive.com.au