PEDDERS DELIVERS FOR TESLA
A range of replacement and upgrade parts are available from Pedders for Tesla Model 3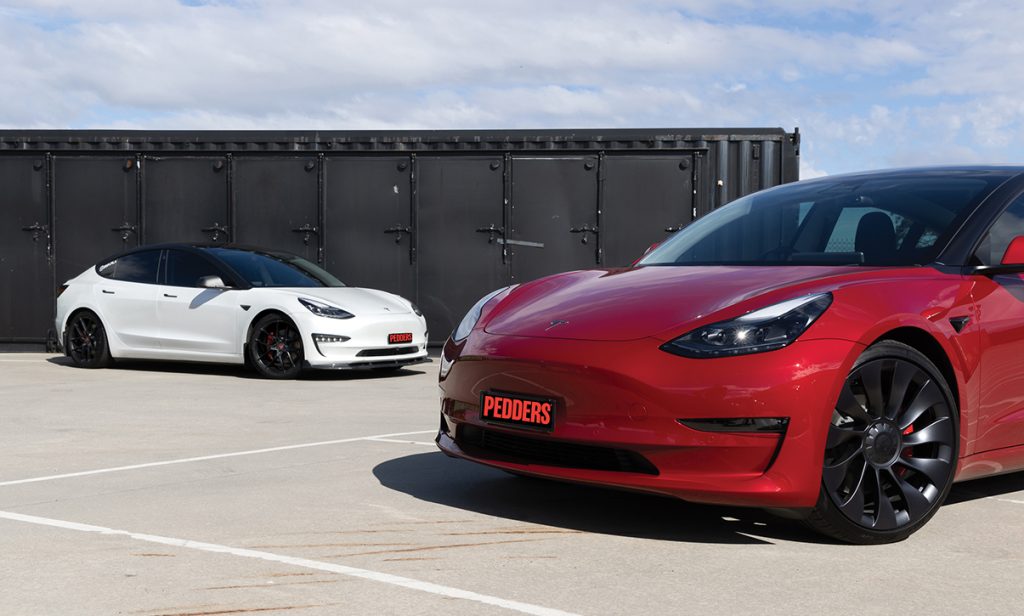 Pedders Suspension and Brakes says it is proud to offer a complete range of replacement and upgrade suspension solutions to suit the popular Tesla Model 3 electric vehicle.
Pedders was quick to design its own range of products when the Model 3 gained popularity locally and now offers both replacement parts and lowered suspension options to suit all versions of the Tesla Model 3, including the all-wheel drive Performance variant.
This range includes Pedders replacement shock absorbers for the front and rear of the vehicle, which match or exceed OEM performance and specifications, and are a direct bolt-in fitment.
Pedders says these are ideal for vehicles that are reaching high mileage or have been involved in accidents and require replacement items.
For drivers wanting a lowered look and enhanced performance from their Tesla Model 3, Pedders offers lowered Performance coil springs for both rear-wheel drive and all-wheel drive models.
These springs lower the ride height of the vehicle and deliver a sportier drive by lowering the vehicle's center of gravity.
For drivers seeking the ultimate in handling performance from their Tesla Model 3, Pedders offers its eXtreme XA Adjustable Coilover kit to suit all variants of the Model 3.
Featuring a fully-threaded Monotube body, motorsport-tuned coil springs, complete height adjustment and 30 position dump and rebound, the Pedders eXtreme XA Coilover kit is designed for maximum performance while retaining on-road comfort.
Pedders is also developing its own range of performance Kevlar Ceramic brake pads to suit the Tesla Model 3, and these are expected to be released later this year.
For more information, visit www.pedders.com.au