SAVE MONEY AND STAY COOL
MAHLE says air conditioning flushing is an important maintenance task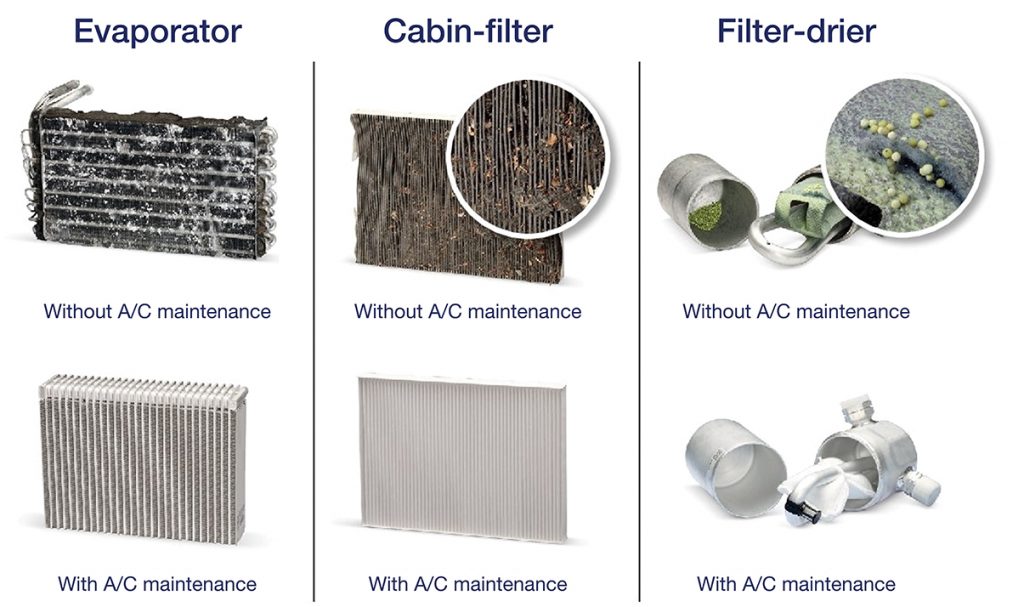 Maintaining a well-functioning air conditioning system in your car or truck is crucial for a comfortable driving experience.
Air conditioning flushing is an important maintenance task that improves system performance and offers long-term benefits while saving you money.
Long-term protection:
Regular air conditioning flushing prevents the build-up of debris and contaminants that can clog the system and reduce cooling performance.
It helps maintain proper airflow, preventing inadequate cooling and foul odours.
Protects critical components (compressor, condenser, evaporator) from corrosion and mechanical failures, extending their lifespan.
Reduces the risk of costly repairs or replacements in the future.
Cost savings:
A clean and efficient air conditioning system requires less energy, leading to improved fuel efficiency and cost savings over time.
Prevents major repairs or component replacements that can be expensive.
Timely flushing allows for early detection of potential issues, enabling cost-effective repairs before they escalate.
line have been redesigned and optimised.
It states the units are cutting edge when it comes to connectivity and ease of maintenance – with Bluetooth and Wi-Fi, a large touch screen, a status monitoring smartphone app, and Remote Service.
Further, E³ technology from MAHLE ensures A/C Services are ecological, economical, and efficient.
MAHLE says workshops that choose MAHLE A/C Service units also benefit from its Europe-wide service network, technical support, thorough instruction, and comprehensive training.
MAHLE states that the formula for A/C Service units from MAHLE is E³ = Ecological × Economical × Efficient. It explains this breaks down to the following:
E³ – Fill: always ready for use, regardless of the vehicle and ambient temperature. Benefit: successful filling guaranteed.
E³ – Pump: the internal cleansing process for the vacuum pump significantly extends oil change intervals. Up to 1,000 operating hours. Benefit: significantly reduced maintenance costs.
E³ – Connect: complete recovery of refrigerant from hoses and couplings. Benefit: no loss of expensive refrigerant.
The replacement of the filter-dryer every two years and the cabin filter once a year or every 15,000 km completes the A/C Service.
It can be done with the regular A/C checks and allows the workshop to offer the customer a complete service and a healthy air conditioner.
For more information, please visit www.mahle-aftermarket.com or email mapl.sales@mahle.com