STRANDS LIGHTING LAUNCHES IN AUSTRALIA
Offering a range of lighting solutions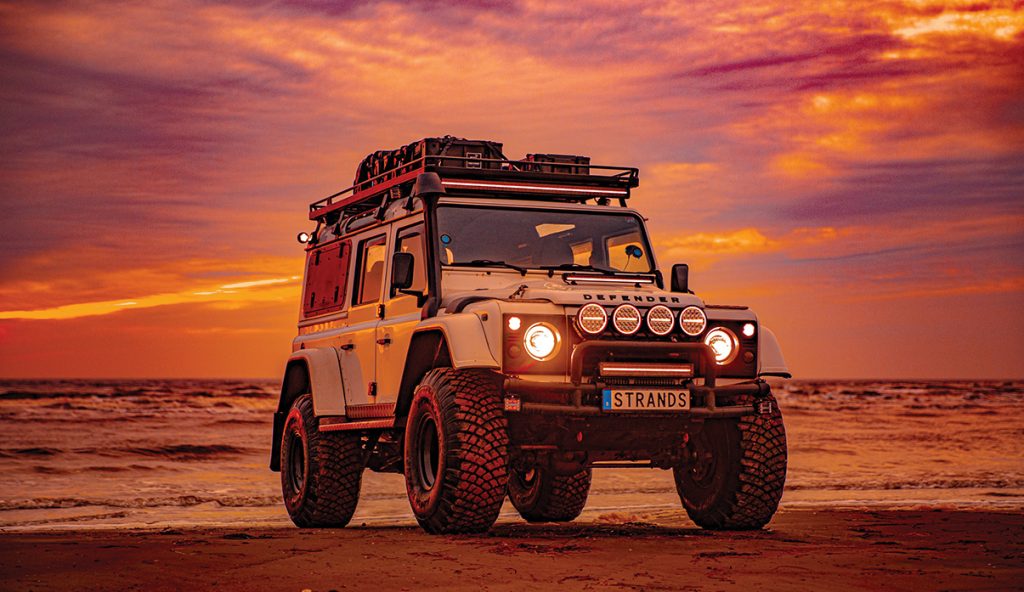 Strands Lighting, which says it is "one of Europe's favourite automotive lighting brands," is now available in Australia.
Strands says it provides vehicle owners with a range of premium lighting solutions that combine contemporary looks with outstanding performance.
Strands states that it is "Europe's fastest growing automotive lighting brand," boasting a comprehensive range of high-quality lighting equipment.
Locally, the initial product offering is spearheaded by the 'Siberia' LED Driving Lamp and LED Light Bar range, which Strands says are easy to identify by their sleek styling and prominent dual position (amber or white) light pipes.
The modern styling of Strands lights, coupled with compact dimensions and multiple mounting options – including on or behind the grille and at the front numberplate – mean that in many cases having bar work is not essential.
These qualities make Strands ideal for a variety of vehicles and applications, including prestigious European SUVs, four-wheel-drives and vans.
While the local Strands line-up will initially concentrate on key LED driving lamp, light bar and work lamp models, gradual range expansion will follow in the coming months.
Strands explains that the Siberia LED Driving Lights are available in seven-inch and nine-inch variants, feature IP67 / 69K ratings, aluminium housing, tough polycarbonate lenses and boast impressive light output of one lux at 369m and one lux at 465m respectively.
In the LED light bar range, Strands says Siberia offers even greater choice, with customers able to select from single and double row bars and straight and curved bar options that contour to the shape of the windscreen for roof mounting. Light bar length options are also extensive, spanning from eight-inch to 50-inch, ensuring the Siberia line-up is well matched for a wide range of vehicles.
Aside from forward lighting, Siberia also has general vehicle lighting covered with several compact work lamp models available, allowing easy fitment over vehicle cargo spaces or side mounting for greater visibility for both work and recreation situations.
All lights come with cable and mounting hardware for convenient installation and are covered by a three-year warranty.
Strands Lighting says its website provides full product specifications, allowing purchasers to be well informed to select the lamps that best suit their needs. A further benefit for buyers is that orders over $200.00 come with free postage.
The Strands line-up is available exclusively at www.strandslighting.com