THOUSANDS DESCEND ON AUTOCARE 2023
Proudly sponsored by mycar Tyre and Auto, the Brisbane show was held across the 9th and 10th of June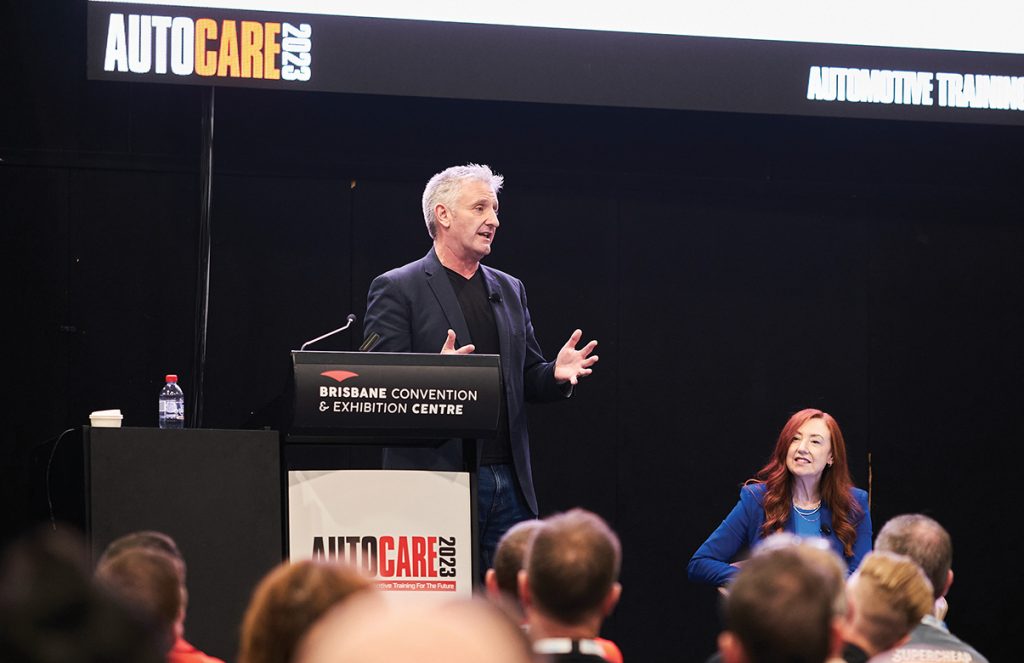 Autocare 2023 has delivered on its promise of being Australia's largest automotive training event, with huge crowds, world class training and a spectacular trade show.
Across the 9th and 10th of June, Autocare 2023, 2,471 technicians, apprentices and workshop managers from across Australia descend on the Brisbane Convention and Exhibition Centre to learn and grow their career, and invest in their future business success.
"Autocare has been a resounding success, and is a testament to our incredible industry," Australian Automotive Aftermarket Association (AAAA) Chief Executive Officer, Stuart Charity, said.
"We brought together the best trainers, developed a programme of the most in-demand topics and built an impressive trade show with Australia's best brands.
"The success of Autocare has shown the important role the event has to promote and foster the future of our most valuable resource, our people.
"The event was buzzing, there was a positive atmosphere, and it was so great to see everyone come together and celebrate our industry.
"Our delegates will take the valuable learnings from Autocare and apply that to their own business, and their work servicing and repairing vehicles, and arm them with the knowledge to be prepared for the future."
The Workshop Management sessions sponsored by Repco Authorised Service gave attendees the latest information and advice to increase their workshop efficiency, sustainability and profitability.
Sessions covered the future of the aftermarket, the race to find and keep top talent, emerging vehicle technology opportunities, relationship building, customer service excellence, digital marketing, cyber-security, mastering difficult conversations, business planning and environmental sustainability.
Renowned US diagnostics expert Brandon Steckler headlined a list of Australia's best local trainers for the comprehensive Technical Training program sponsored by Auto Tech.
The program of sessions gave technicians new techniques to efficiently diagnose, service and repair the latest vehicles, and prepared them for the EV future.
Topics included hybrid and EV servicing, Pass Thru technology, EV safety, high-voltage battery management, oscilloscopes, EGR systems, fuel injection systems, exhaust aftertreatment, diesel specific diagnostics and more.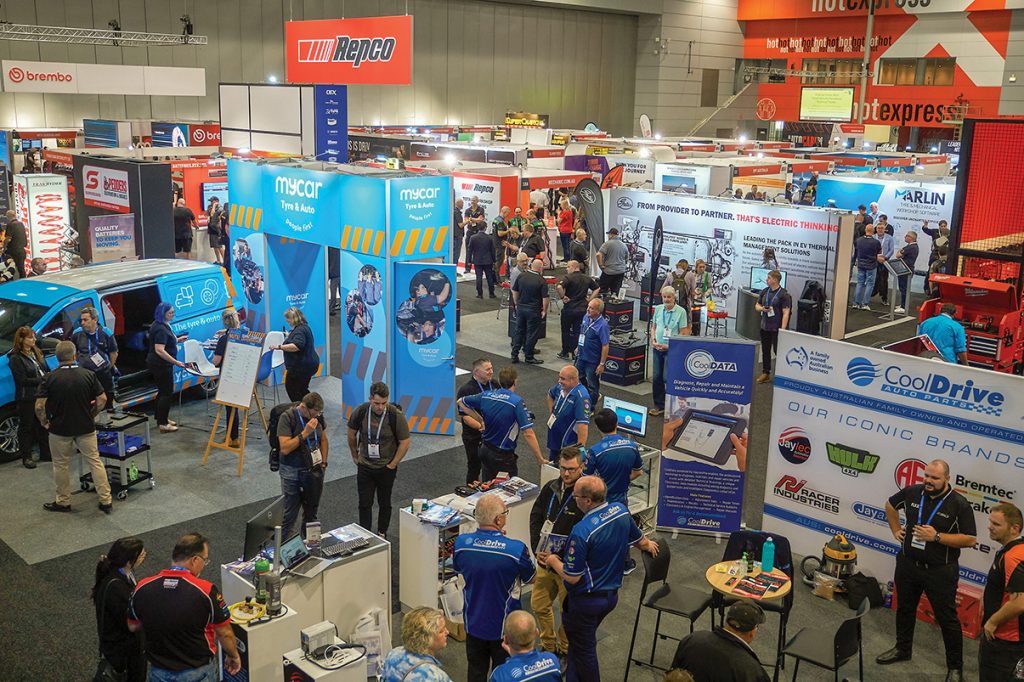 Free to those in the automotive trade, the incredible Autocare Trade Show was a perfect complement to the training programs.
Visitors experienced the latest tools, technology, equipment, and services, showcased by 100 of the best brands in the country.
Free training sessions on the Training Stage sponsored by Marlin Tyre and Mechanical Workshop Software provided trade show visitors valuable learnings covering important topics related to both workshop management and technical training.
Networking was another central component of Autocare.
Delegates enjoyed daily lunches sponsored by Warren and Brown Tools and on Friday night, the Networking Event sponsored by SmartPay offered another fantastic chance to gain new contacts, and do business.
A new initiative at Autocare for 2023 was the inaugural National Light Vehicle Modification Summit.
The Summit, sponsored by Anstel was sold out and was a ground breaking event for the vehicle modification industry.
The event attracted vehicle modifiers from across the country, who came together to collaborate and influence national vehicle standards.
"On behalf of the AAAA, I would like to thank our event sponsors, exhibitors, our incredible speakers and most importantly everyone who attended Autocare and made it an event to remember. Bring on 2025!" Stuart said.
For more from the AAAA, visit www.aaaa.com.au