VALTTERI BOTTAS HEADLINES ADELAIDE MOTORSPORT FESTIVAL AMBASSADORS' CLUB
The Adelaide Motorsport Festival returned with a bang in 2023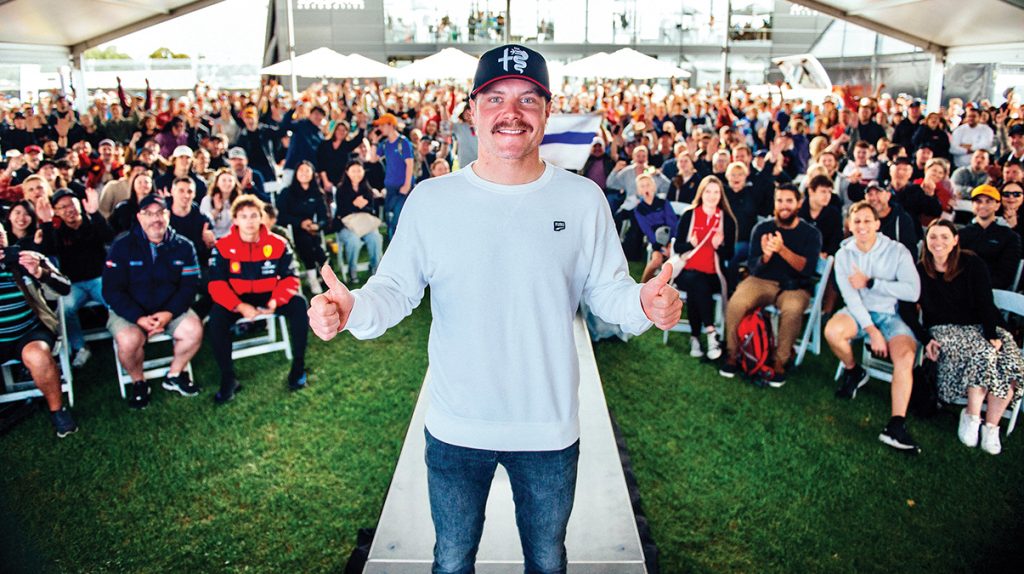 As part of the Adelaide Motorsport Festival action, international and Australian motorsport stars took part in on-track demonstrations and off-track activities.
To celebrate the return of the event and to build on its success for future years, motorsport personalities who attended the event in 2023 came together to form the Adelaide Motorsport Festival Ambassadors' Club.
The list of ambassadors includes:
• Formula 1 race winner Valtteri Bottas;
• Former Ferrari and McLaren Formula 1 driver Stefan Johansson;
• Multiple Supercars champion and Bathurst 1000 winner Craig Lowndes;
• 24 Hours of Le Mans victor and former Formula 1 driver Vern Schuppan;
• Le Mans and Bathurst winner and former Formula 1 driver David Brabham;
• World Rally Championship winner Hayden Paddon;
• Supercars drivers Todd Hazelwood, Tim Slade and Thomas Randle;
• Drag racing champion and Supercars team owner Peter Xiberras; and
• New Zealand racer Andy Higgins.
More motorsport stars will be inducted into the club in future years.
The Adelaide Motorsport Festival will also feature an Ambassadors' Lounge in future years; a trackside hospitality space for ambassadors and notable guests.
"The event has received such a tremendous amount of positive feedback from everyone, but most importantly from those who are at the top of their game," Adelaide Motorsport Festival Event Director, Tim Possingham, said.
"The general feeling amongst this cohort is that they want to support and grow the event; they want to act as ambassadors for the event as we move forward. So, we have formalised this group and we plan to grow it over the years."
The 2024 Adelaide Motorsport Festival will be held the week before the 2024 Australian Grand Prix, in late March 2024.
For more information, visit www.adelaidemotorsportfestival.com.au