YOUR STEERING AND SUSPENSION NEEDS COVERED
Unique Auto Parts says it has a wide array of steering and suspension products ready to go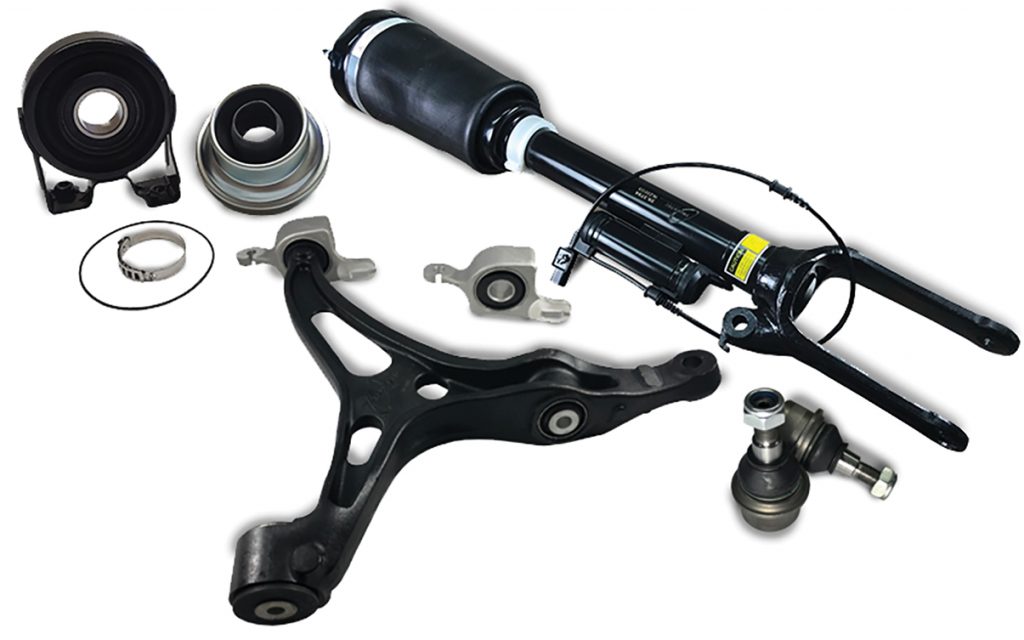 Unique Auto Parts has been in the automotive industry for more than 25 years and says it recognises the importance of quality and reliability, ensuing they supply "only the best new parts" for European vehicles.
Unique Auto Parts explains that it is continuously importing a growing range of parts to suit Mercedes Benz, BMW, Mini, Peugeot, Renault, Volkswagen, Seat, Skoda, Audi, Citroen, Volvo, Porsche, Fiat, Alfa Romeo and Range Rover.
It states this includes a large range of quality items for all of your steering and suspension needs for both passenger and commercial vehicles, as well as a large range of struts, shock absorbers and suspension arms and bushes.
It also has your steering needs covered with an extensive range of steering rack ends, tie rod ends, power steering pumps and power steering fluid.
In addition to steering and suspension parts, Unique Auto Parts says it also has an unbeatable range of parts on its shelves including brake systems, filters, clutches, alternators and starter motors, engine and transmission mounts, cooling systems and electrical and ignition components.
Unique Auto Parts holds the exclusive import and distribution rights to JP Group, Quinton Hazell and Carlube products, while brands including Meyle, Trucktec, Victor Reinz, Bosch, Mahle and SKF make up just a small number of Unique Auto Parts' impressive list of suppliers.
Unique Auto Parts has five convenient locations around Melbourne, Brisbane, and Perth, each full stocked with a full range of parts, offering quick and reliable delivery using Unique Auto Parts' own fleet of delivery vehicles and a network of couriers.
For more information, visit www.uniqueautoparts.com.au or call 1300 864 864 to be connected to your nearest store.