ACDELCO MONARO TOP DOORSLAMMER DRAG CAR LAUNCHED
The revitalised 3,500hp machine was launched at Shell V-Power Motorsport Park as part of the OTR SuperSprint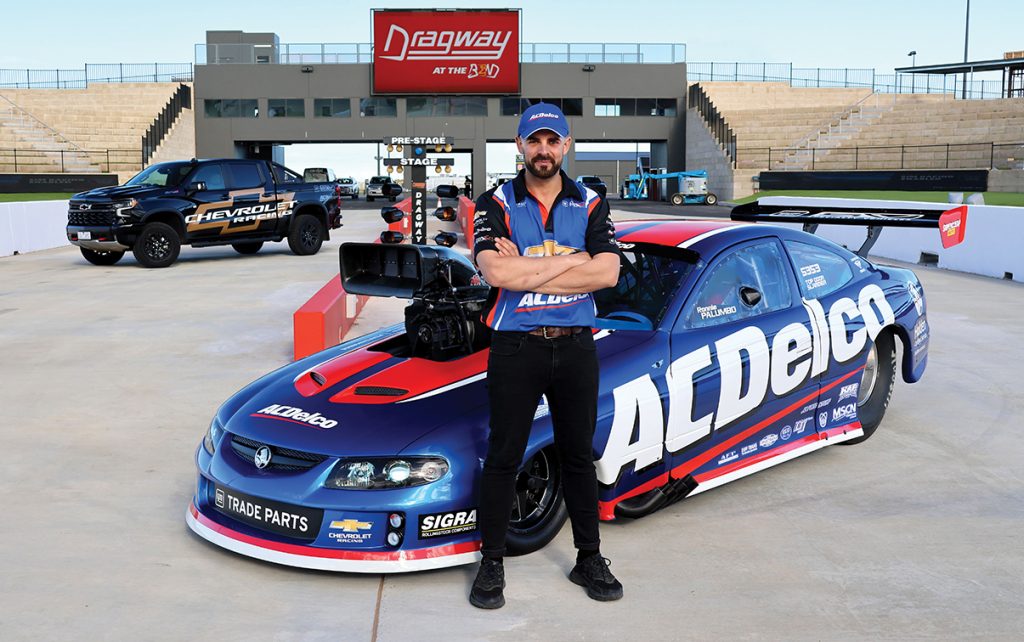 The team at Chevrolet Racing used the OTR Super Sprint at the Shell V-Power Motorsport Park near Adelaide to preview a refreshed ACDelco Monaro Top Doorslammer Drag Car.
The car made an appearance as part of the pre-launch activity for the Dragway at The Bend, which is set to become Australia's premier drag racing facility when it opens in October.
"The ACDelco all-makes auto parts brand has been involved in the sport of drag racing and with the Fabietti team for 18 years," Chevrolet Racing General Manager, Chris Payne, said.
"It has proven to be an ideal environment to raise local awareness of this global brand and also showcase the comprehensive range of products available, especially to drag racing fans and the automotive trade in particular.
"We'd like to wish the Fabietti Racing team and driver Ronnie Palumbo every success in the coming Championship."
The decision to rebuild the 2017 Championship winning car was an emotional one for Maurice Fabietti, team owner and close friend of Sam Fenech, who tragically passed away in the Chevrolet Racing Camaro Pro Slammer at Willowbank Raceway in Queensland in January of this year
"The re-emergence of the ACDelco Monaro drag car is a fitting tribute to Sam Fenech, it's a car he raced in himself," Maurice said.
"His family believe it's the right thing to do, as that's what he would have wanted, it's an appropriate legacy to a sport he loved so much and was himself such a big part of."
The first competition run for the ACDelco Drag Car is planned for October 21-22 at Dragway at the Bend, as part of the Spring Nationals which will form Round One of the new National Drag Racing Championship.
For more from ACDelco, visit www.acdelco.com.au