ADAPTIVE RIDE CONTROL SYSTEMS
From Arnott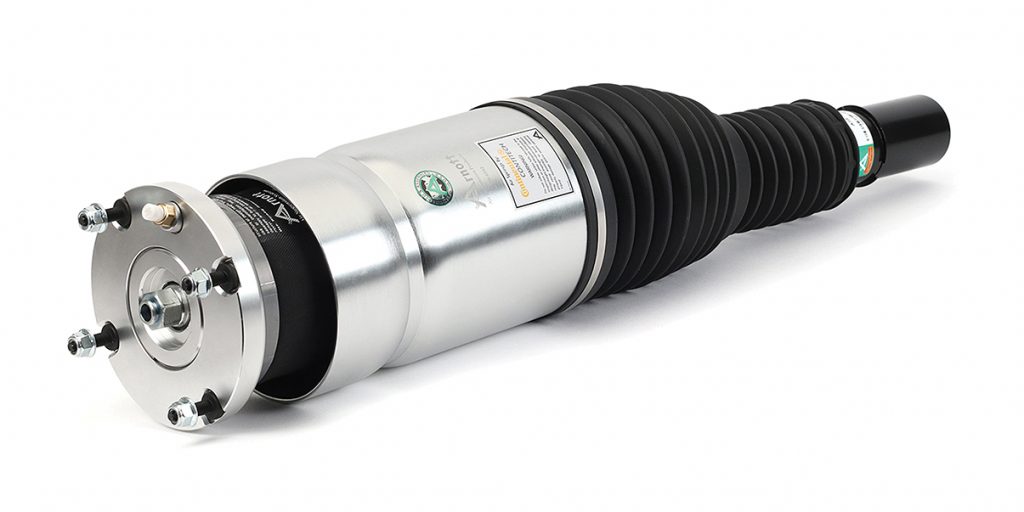 As the automotive industry continues to enhance drivability and make the ride more comfortable, suspension technology is key to accomplishing this.
Suspension systems have been equipped with classic coil spring and shock absorber set-ups for a long time.
Conventional leaf and coil spring systems have evolved into innovative air suspension systems, and regular hydraulic shock absorbers have evolved to highly advanced adaptive damping systems (that can be matched with both coil and air suspension systems).
A typical modern Adaptive Ride Control system contains the following components: adaptive dampers, an Electronic Control Unit (ECU), a sensor set, and a driver preference switch.
Arnott eRide Technology
The Arnott eRide R&D team in the US focuses on a perfect collaboration with the continuously variable Ride Control systems currently being used by the different car manufacturers.
It says that getting it right is quite a delicate process, because electronic control strategy and the execution of that strategy is a combination of car manufacturer's requirements and supplier offerings.
The reality is that every ECU design works a little differently and the algorithms can be significantly different – even if the same shock design is being used.
To design and implement such technology for the aftermarket, Arnott says it was crucial for its team to make the eRide valve design functional and working in compliance with the variety of ECU set ups and valve designs.
For example, the switching speed – which is the reaction time to switch between damper settings – can vary greatly. A change made for the switching speed for a particular application may work as improvement for a specific model but could actually cause performance issues for other vehicle applications.
Arnott explains that its eRide technology can be used to replace any continuously variable shock with an internal valve. Other valves with alternative designs are currently in development and Arnott will release the eRide solutions for these at a later stage.
Arnott states that the continuous commitment and hard work of all its teams has led to a valve design that allows Arnott to match or exceed OE ride and handling in all the various applications.
With more than 30 years of experience in engineering, designing, and manufacturing high quality air and suspension components for the aftermarket, Arnott says it is "the technical expert" when it comes to suspension systems.
Arnott explains that its products are produced with high-quality, OE components offering exact form, fit and function, with each product extensively tested in its American and European facilities and custom-tuned to suit the specific vehicle make and model before being produced.
For more information, visit www.arnottinc.com