ARB SUMMIT MKII BULL BAR
A fusion of innovation and reliability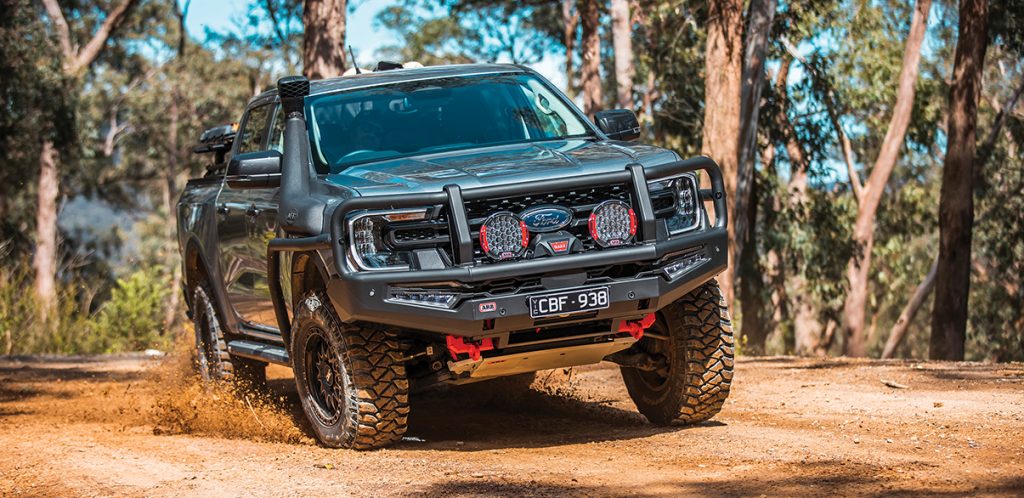 For 4WDers who demand nothing but the best in their off-road adventures, ARB says its latest protection innovation, the Summit MKII bull bar, stands tall as the epitome of cutting-edge technology and rugged design.
ARB states that being built on the foundation of excellence that ARB is renowned for means the Summit MKII is a seamless blend of form and function, incorporating state-of-the-art features while seamlessly integrating with modern vehicle safety technology.
The Summit MKII bar represents an evolution of the iconic ARB Summit bar, marrying tried-and-true features with a new, ultra-modern design that ARB says is poised to capture attention both on and off the beaten path.
One notable enhancement is the elimination of front buffers, with the bar's front face showcasing ARB's precision in sheet metal fabrication through robot welds.
This reimagined design reportedly underlines ARB's commitment to pushing boundaries and raising the bar – quite literally.
Moreover, the Summit MKII's fog light design undergoes a significant upgrade.
The integration of a plug-and-play sequential indicator, clearance light, daytime running light, and fog light within a single unit underscores the bar's adaptability to the demands of contemporary vehicles.
This integrated approach not only enhances safety but also demonstrates the brand's adaptability to evolving automotive trends.
Despite the Summit MKII's advanced features, ARB says it retains the core attributes that have made its predecessor an off-road staple.
With its robust steel construction, ARB's signature multi-fold upswept and tapered wing design, and an airbag-compatible mounting system, ARB says the Summit MKII prioritises both protection and safety.
It also states its ability to accommodate various winch models, driving lights, and LED setups further emphasises its versatility.
Boasting twin off-road jacking points, provision for electric winches, driving lights and multiple aerial brackets, ARB says this bull bar ensures you're ready for any challenge while maintaining a bold and stylish appearance.
Its matte black powder-coat finish is not only durable but can also be colour-coded for those seeking a more integrated look.
In a world where innovation meets the harsh demands of off-road exploration, ARB says its Summit MKII bull bar emerges as an "unparalleled champion."
"This evolution of excellence captures the essence of modern design and engineering while staying true to its rugged roots. As vehicles become more advanced, ARB's Summit MKII bull bar paves the way for a new era of seamlessly integrated, high-performance bull bars that prioritise safety, style and durability," says ARB.
For more information, visit www.arb.com.au