ARE YOUR CUSTOMERS SHARING THEIR DATA?
In this article, Fifth Quadrant takes a look at data sharing and how your customers feel about it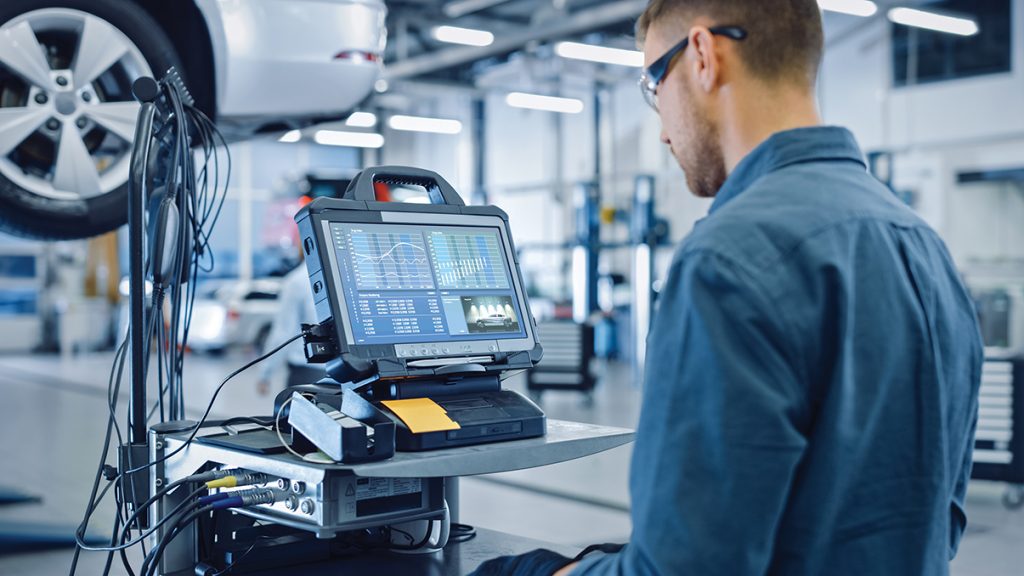 Data sharing is a hot topic right now, with consumers and businesses alike concerned about how and where their information is being used, and the risks to which they might potentially be exposed as a result.
This has become increasingly relevant off the back of a series of well-publicised corporate data breaches, along with the advent of new and innovative tools such as generative AI, which draw in vast amounts of data with the promise of delivering a better product, service, or experience for end customers.
While much of this discussion sits outside of automotive, it is also a hugely relevant issue in this sector, with modern vehicles increasingly connected to the world around them.
As can be seen in the chart below, consumers do in many cases recognise the value of sharing the information from connected vehicles with 'relevant' providers, seeing how it might simplify their day-to-day lives, or benefit the broader community.
Interesting to note is that in most cases, overall attitudes have not shifted significantly since 2018, with between a quarter and a third of consumers open to most of the options presented.
The only one to increase is sharing data with insurance companies, which could be a response to rising premiums (and broader living costs) over this period.
As we saw in 2018, the most widely accepted option is sharing vehicle performance data with workshops so they can book vehicles in when they need a repair or service.
This is a positive outcome for the service and repair industry, but does also create a note of caution, with the risk that this could funnel customers back to dealership workshops at the expense of aftermarket alternatives.
In this environment, active control over data sharing becomes increasingly critical, with consumers ideally owning their data, and having the option as to whether it is shared, and if so, with who.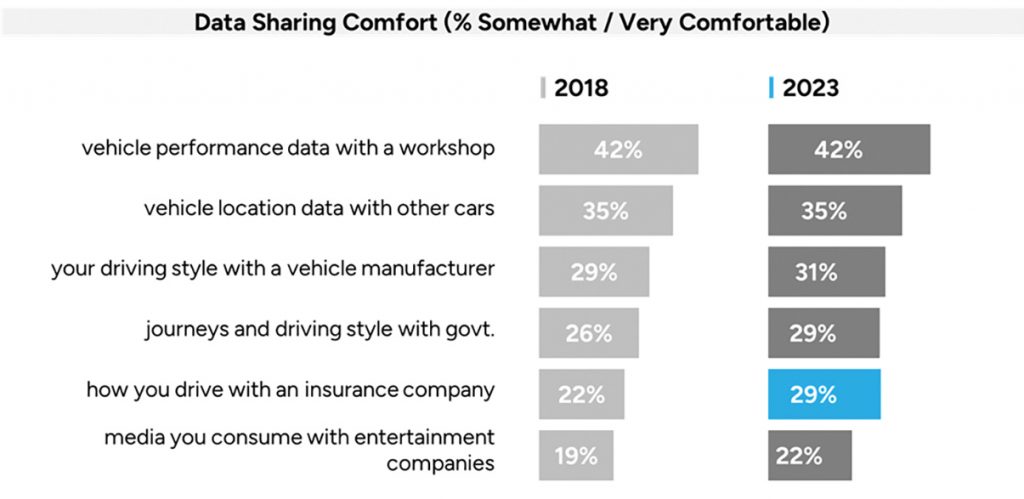 Diving deeper into the data, we can see that despite the overall numbers being largely unchanged, attitudes have shifted considerably across different age groups.
In most cases, this is a positive outcome for data sharing proponents, with consumers in most age groups more willing to share data with third parties.
This is most clearly evident for Gen Z, with more than half of this cohort (as well as 47 percent of Gen Y) willing to share data with workshops – these statistics line up with other studies into this cohort, showing that they understand and accept the value trade-off, appreciating the benefits of a world that is more tailored to their unique circumstances.
At the other end of the spectrum, Boomers are the only segment pulling back from data sharing, being generally less willing in 2023 to share almost all types of data with government or private sector providers.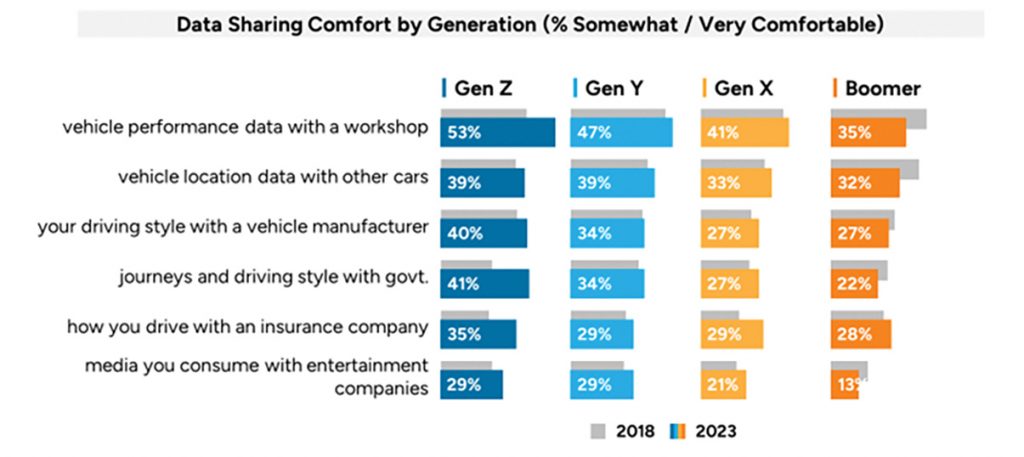 While the conversation around data sharing and privacy will continue through the foreseeable future, these insights highlight the importance of individual workshop operators actively leveraging the information they hold about customers today, to personalise their service and repair experiences as best possible.
Doing this successfully will help build stronger relationships (particularly with younger customers), ensuring that when they get the choice of where to direct their vehicle's information, your business is top of their list.
This column was prepared for AAAA Magazine by Fifth Quadrant, the AAAA's partners in the AAAA Aftermarket Dashboard which is delivered to AAAA members each quarter.
For more information about their services, visit www.fifthquadrant.com.au or contact Ben Selwyn on ben@fifthquadrant.com.au