UPDATED CAR PARC TOOL – AVAILABLE TO AAAA MEMBERS NOW
Fifth Quadrant discusses the latest updates to a vital research tool for AAAA members
How well do you know the vehicles in your local area? Which brands are becoming more popular, and which are going out of fashion? Is it worth investing in EVs today, or can you wait till later?
If you are struggling with the answers to any of these questions, the updated AAAA interactive car parc data tool can help.
For those who aren't familiar with it, the tool provides access to car parc data down to a postcode level, covering vehicle make, model, age, fuel type, and segment.
The key difference to the previous edition is that the controls have been put in your hands – with granular data at your fingertips, you can create your own combinations of postcodes, makes, models, fuel types and more.
Alongside the vehicle data, you also get access to area demographics to help you understand the people who are your current and prospective customers.
How might I use it?
Let's take Joe. Joe runs a workshop in Leichhardt, but he is seeing more and more customers coming from Balmain and Camperdown.
Using the updated tool, he can look at data for each individual postcode, and also select all three of them to understand the total pool of vehicles.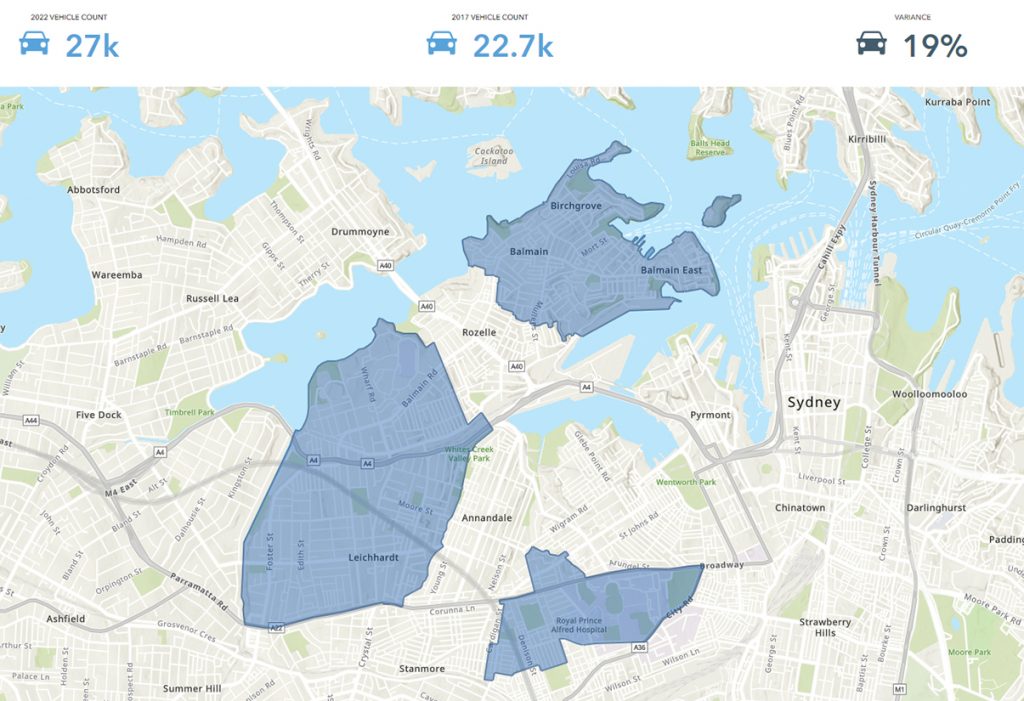 He can then see how the area breaks out by make, model, age, and so on. Ultimately, this will give Joe priceless insights into the vehicles that might need to be repaired, serviced, or modified in the short to medium term, and the expertise his techs will need.
Given this data, he might realise just how many Toyotas there are running around in his area. While he's been prioritising Euro brands in his advertising, he needs to make sure the Corollas and Camrys don't end up in the shop down the road!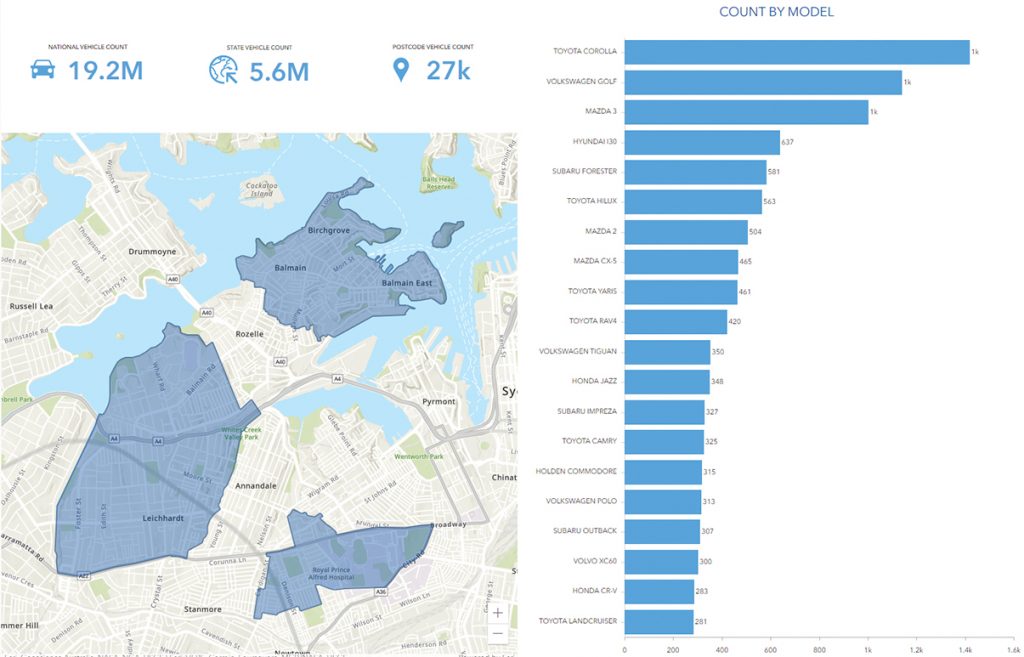 What about EVs?
The noise around EVs isn't going away, with current forecasts suggesting we will have around one million electric vehicles (and more than a million hybrids) on Australian roads by 2030.
Should Joe be investing in EV servicing now, or can he wait till a bit further on the journey?
In this case, the tool shows that while the number of EVs has grown exponentially in the three postcodes where the workshop operates, they still make up a small share of the 27,000 registered vehicles.
Given this, Joe might decide he can wait a bit longer before investing in tools, training and equipment, or he might see this as an opportunity to differentiate from the garage down the road, and prepare his shop and his team for what's coming.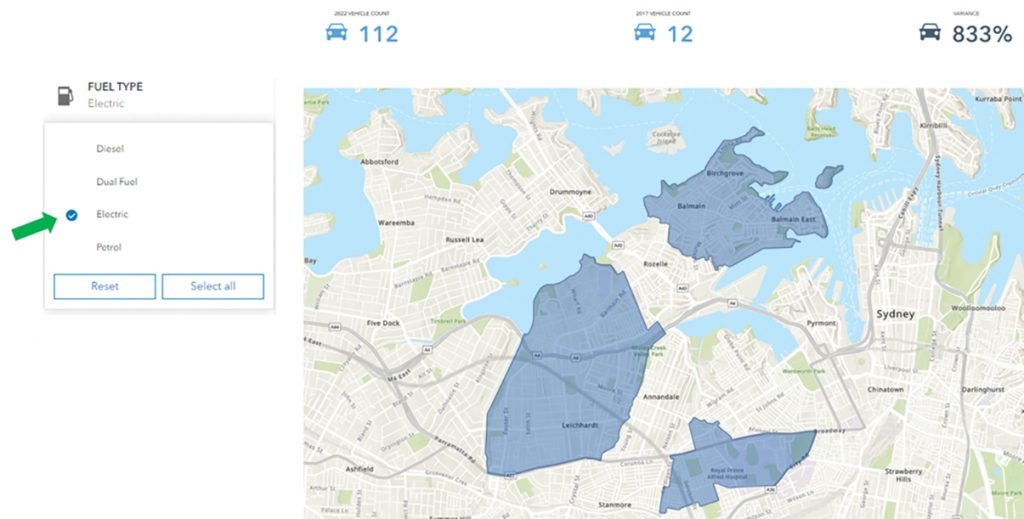 In summary, the Car Parc Data tool is an invaluable resource for Joe, and it can also be one for you and your business; whether you want to explore the macro picture at a national or state level, or look at more granular detail in your local postcode(s), the tool is the place to go.
We also need to remember that while the functionality might have changed with this latest update, the purpose of the tool remains the same; giving AAAA members access to information that can help them better understand their target market, find new customers, and ultimately grow their business.
Had a look yet? If not, you really should!
For more information about Fifth Quadrant's services, visit www.fifthquadrant.com.au or contact Ben Selwyn on ben@fifthquadrant.com.au
This column was prepared for AAAA Magazine by Fifth Quadrant, the AAAA's partner in the AAAA Aftermarket Dashboard which is delivered to AAAA members each quarter.