BRIDGESTONE DELIVERS ENLITEN TECHNOLOGY
New technology for premium tyre design in the EV era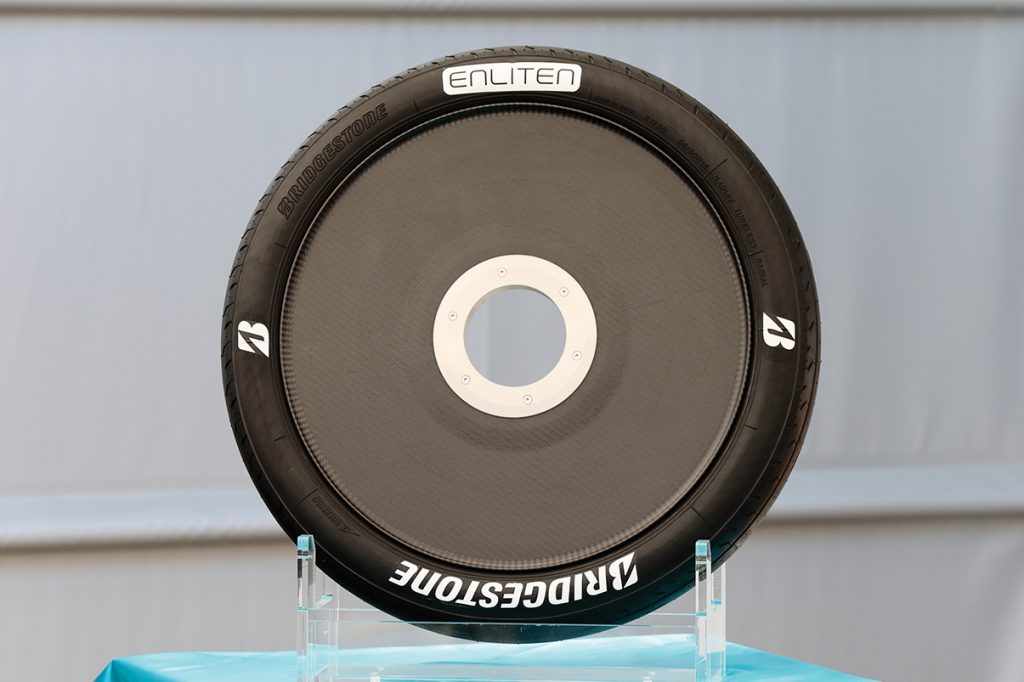 Bridgestone recently announced that it will be supplying teams at the Bridgestone World Solar Challenge (BWSC) with tyres developed using 63 percent recycled and renewable materials.
The tyres, which are custom designed to meet the unique challenges of the 3,000 kilometre challenge across Australia, mark the first use of the company's new Enliten technology in motorsport competition.
They were specially developed by Bridgestone for the 2023 BWSC, featuring Enliten.
Enliten is the company's new base technology for product design, with Bridgestone stating it elevates conventional tyres by enhancing environmental performance while also exceeding customer and market demands in product performance.
Through the advanced performance attributes of Enliten technology, Bridgestone says it is focused on increasing social value and customer value.
The Enliten-equipped tyres supplied to the BWSC were designed to help teams meet the extreme demands during the 3000km event, including low rolling resistance, wear and weight.
Bridgestone will customise tyres based on the needs from the teams to demonstrate the new ENLITEN technology and exceptional capabilities of the tyres.
Bridgestone will further develop and deliver Enliten technology equipped tyres customised for customers through motorsport and conventional tyres.
The tyres Bridgestone is supplying will include a tyre with recycled and renewable material ratio (MCN – Material Circularity Number) of 63 percent, which is an improvement compared to approximately 30 percent in the 2019 BWSC event.
The recycled and renewable materials used in development of these tyres includes recycled organic fibre, recovered carbon black, recycled rubber chemical, recycled oil, and reinforcement material using recycled steel.
Furthermore, tyres supplied to the cruiser class were additionally developed using rice husk silica and carbon black recovered through pyrolysis of used tyre.
Bridgestone hasn't just had an environmental focus in its product design either.
For the BWSC tyre shipment, Bridgestone chose to work with DHL, a leading logistics provider targeting zero emission by 2050.
Through the use of DHL's GoGreen Plus solution, Bridgestone states the transport of tyres to the BWSC will be a 100 percent carbon neutral shipment through a combination of using sustainable marine fuel (insetting) and compensation of emissions via VER Gold Standard carbon credits (offsetting).
"Bridgestone is passionate about contributing to a more sustainable motorsports future at the Bridgestone World Solar Challenge through our Enliten tyres made with 63 percent recycled and renewable materials, as well as our collaborative supply chain initiatives. We will demonstrate the new technology through the extreme conditions," Bridgestone Motorsports Director, Naotaka Horio, Director, said.
Placing sustainability at the core of management and business, Bridgestone says it strives to realise its vision toward 2050 of providing social value and customer value as a sustainable solutions company.
The BWSC plays a unique role on this journey as a convergence of motorsports and sustainable solutions for the future.
For more information, visit www.bridgestone.com.au