TWO-CAR EXPANSION FOR BRT
A second Teams Racing Charter has been acquired by the Blanchard Racing Team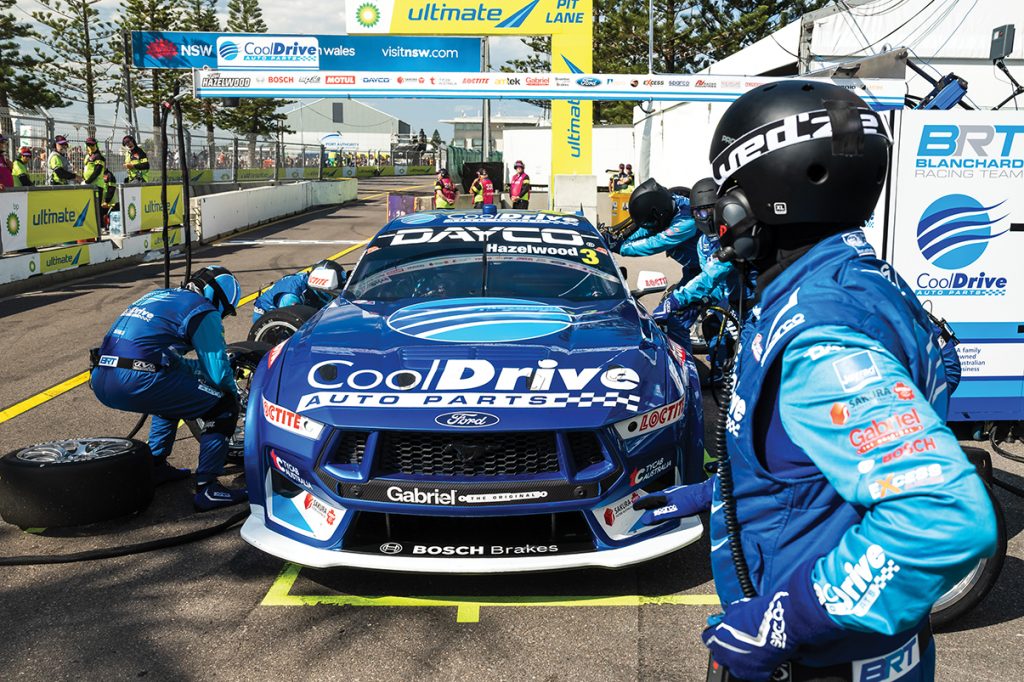 The Blanchard Racing Team (BRT) has announced it will be expanding to two cars in the Supercars Championship from next year.
Since the start of the 2021 season, BRT has been the lone single-car outfit in the top tier of Supercars, with the team campaigning a CoolDrive Racing Ford Mustang.
In that time, the outfit has punched above its weight in claiming 31 top-ten finishes to date.
For 2023, the team expanded its Supercars presence with an entry in the Super2 Series in anticipation of a second main game entry, with team driver Aaron Love registering a pair of second-place finishes from his first three events.
The second Gen3 Ford Mustang, codenamed BRT002, is already built and made its debut at the Sandown 500 endurance race as a wildcard entry piloted by Aaron and Jake Kostecki.
It will be on-track again with Aaron and Jake at the wheel at the Bathurst 1000 across October 5-8.
Concurrently, BRT Co-Principal Tim Blanchard has returned for his 13th career Supercars endurance campaign, lining up alongside regular team driver Todd Hazelwood in the CoolDrive Racing Ford Mustang, with the two team cars sharing a pit boom during the races.
The growth to a two-car team from 2024 will provide advantages from multiple standpoints, including staffing, logistically, technically, and at the track, where both cars will share a pit boom.
"We are incredibly excited to be expanding BRT into a two-car team for the 2024 season," Blanchard Racing Team Co-Principal, Tim Blanchard, said.
"Expansion was always part of our five-year plan when we started the team, and after taking steps in that direction this year with the Wildcard and Super 2 programs, we feel the timing is ideal.
"Starting as a one-car team was right for us initially, but we are now in the position where we need two cars' worth of data for development purposes, and to also expand the business to create greater depth in staffing and other resources.
"This in turn, will ensure BRT will become even more competitive and sustainable moving forwards.
"We will announce drivers, sponsors, and other key components of the expansion in the coming weeks, but we are well advanced in the preparation for 2024 while still focussed on finishing this year strongly."
After being the first team to hit the track with the Gen3 Supercars platform earlier this year, BRT and Todd Hazelwood had already registered three top-ten results ahead of the enduro season with the CoolDrive Mustang.
For more information, visit www.cooldriveracing.com.au