BURSON AUTO PARTS IN BALI WITH GOODYEAR AUTO CARE
Burson Auto Parts says the conference was a resounding success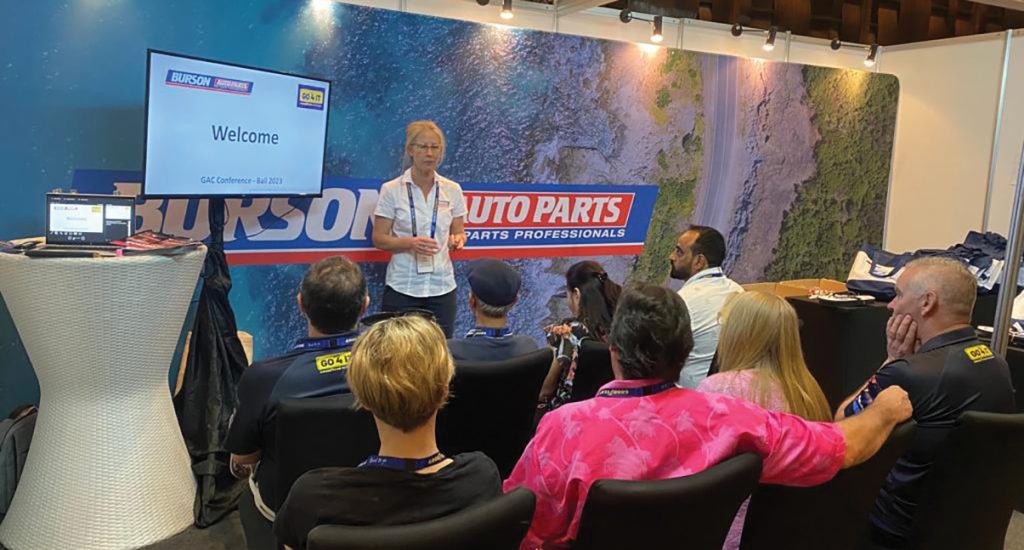 Australia's Burson Auto Parts was a Platinum sponsor of the 2023 Goodyear Auto Care Conference which was held on the idyllic Indonesian island of Bali across June 15 to 19.
A preferred trade supplier of parts, tools and equipment in Australia, Burson Auto Parts hosted the welcome evening cocktail party, ensuring a highly enjoyable start to the conference for all delegates taking part from all over Australia.
Burson Auto Parts Key Account Manager, Liz Carter, and National Sales Manager, Kristi Lancaster, represented the company at this key customer conference, taking part in a number of events throughout the four days.
An important part of the conference was the Automotive Aftermarket Industry Trends discussion panel.
Liz joined Goodyear Auto Care's Franchising and Licensing Director, David Stafford, and a number of other industry identities to discuss some key industry issues.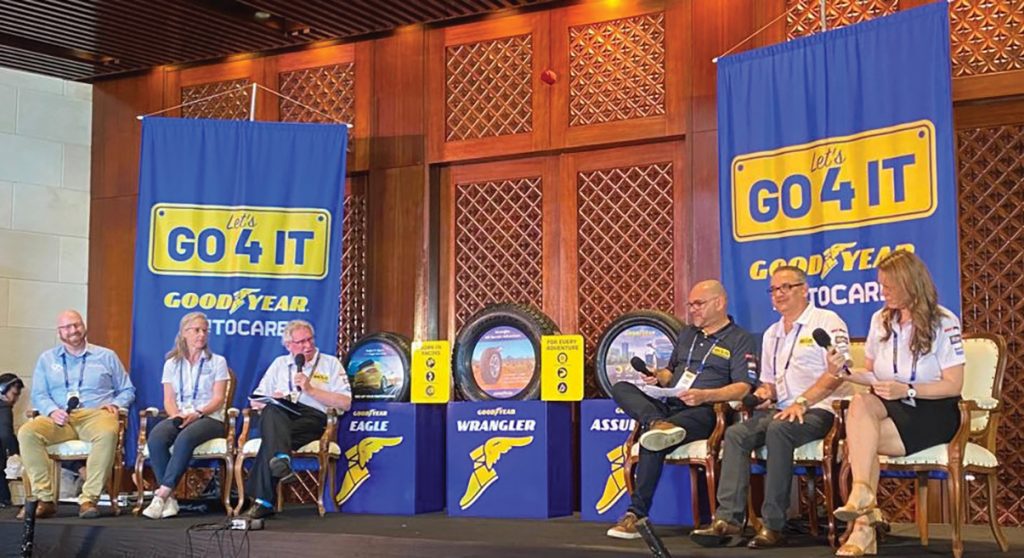 The topics included sustainability, the future of Electric Vehicles, how the workshop of today can remain relevant, along with other trends and updates that all Goodyear Auto Care service centre operators should be aware of.
The conference trade show was held on Saturday June 17, with 23 groups comprising of eight delegates each visiting the Burson Auto Parts stand to learn more about how this proudly Australian trade customer focused company is constantly seeking to provide more support to them.
According to Liz, the 2023 Goodyear Auto Care conference was a resounding success both for Burson Auto Parts and for all delegates who took part.
"This was an informative and enjoyable conference held in an outstanding location," Liz said.
"Burson Auto Parts has been a supplier partner in the success of Goodyear Auto Care since their franchise system was established in 2006, so it was fitting for us to be intrinsically involved with this conference.
"Our involvement forms a part of our solid commitment to our trade customers, providing the opportunity to meet and discuss automotive business issues with Goodyear Auto Care business owners and operators directly in an informal environment."
For more from Burson Auto Parts, visit www.burson.com.au