LUBE MOBILE LAUNCHES BOLD NEW LOOK
The brand has also renewed its commitment of 'Auto Service Delivered'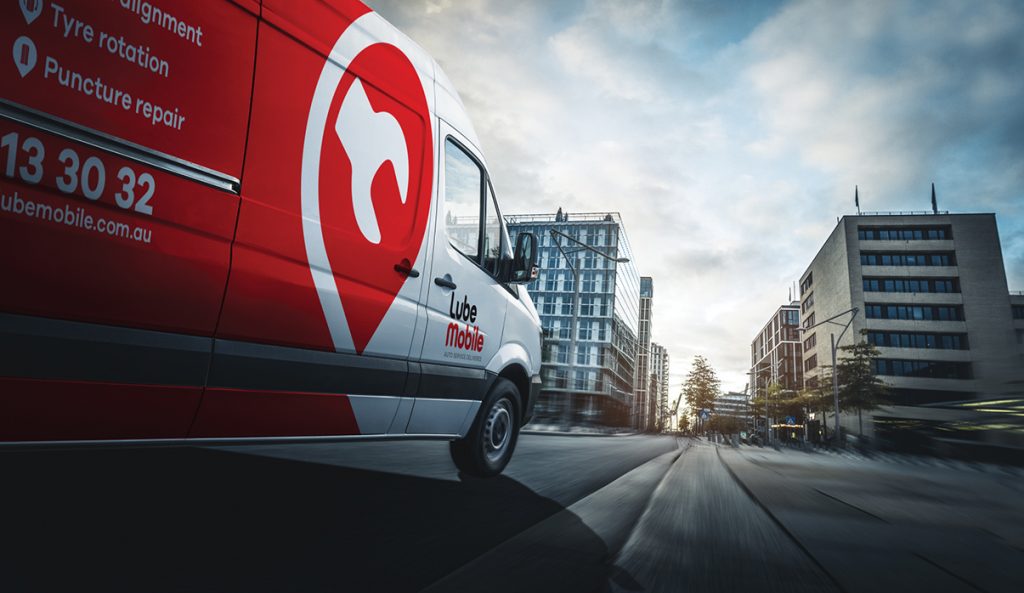 One of Australia's most iconic automotive service providers, Lube Mobile, says it has re-affirmed its commitment to the industry through the unveiling of a bold new look, redesigned website, and renewed focus on customer experience.
Lube Mobile revealed its striking new look with a refreshed tagline, "Auto service delivered," paying homage to its rich 40-year heritage and future as a sustainable mobility solutions provider.
The new look is the first significant evolution of the Lube Mobile brand since it was first launched in 1982.
The bold new visual identity retains Lube Mobile's iconic red base colour with a fresh and modern new logo.
The fresh look also features a modern take on Lube Mobile's trademark spanner logo, incorporating it into a location point – showcasing how the service provider will come to you and live up to the auto service delivered proposition.
"The unveiling of this new identity is a significant milestone in Lube Mobile's history. As the pioneers and leaders in mobile automotive servicing, Lube Mobile has an iconic reputation," Lube Mobile General Manager, Shane Cox, said.
"This fresh, bold new identity, along with our renowned customer service, convenience and expertise will ensure we remain synonymous with delivering the right service in the right location.
"The new look vans definitely stand out and I have no doubt they will become icons of the industry in their own right, in the same way "Lube Mobile will come to you," and our unforgettable number, 13 30 32, has become a piece of Australian culture."
From its humble beginnings in 1982 as a single-van operation, Lube Mobile has become one of the largest mechanical service providers with more than 200 fully equipped mobile vans, and more than 250 expert mechanics throughout Australia. Lube Mobile also offers mobile tyre services through its fleet of 17 specialty tyre vans.
Through its fleet of mobile mechanics and network of workshops in metropolitan and major regional centres across Australia, Lube Mobile says it is well equipped to conduct the full range of automotive services.
Lube Mobile offers logbook car servicing, brake repairs, clutch replacements, and engine diagnostics, as well as roadside assistance and emergency breakdown services.
"We know that our customers rely on us to keep their vehicles running smoothly and our new identity reflects this," Shane said.
"The 'auto service delivered' tagline showcases the entire business in three words: all things automotive from mum and dad's trusted family car to the latest models, all things service related from batteries to complete mechanical works, delivered to wherever suits the customer.
"We are excited to unveil our new brand identity and bring it to life. We have always been committed to providing the best possible experience for our customers, and this rebranding initiative reflects our ongoing efforts to stay ahead of the curve and meet the evolving needs of today's motorists."
Lube Mobile says its renewed focus on customer centric solutions is in line with parent company Bridgestone's global vision of transitioning to a sustainable solutions company. Through this vision, Bridgestone states it remains committed to the Australian market as the most trusted tyre brand for the past decade, and as a leading automotive service provider.
For more information, visit www.lubemobile.com.au