CASTROL AND BOSCH REWARD BOSCH CAR SERVICE NETWORK WORKSHOPS
Bosch Car Service says it is "eXtra rewarding" to belong to its network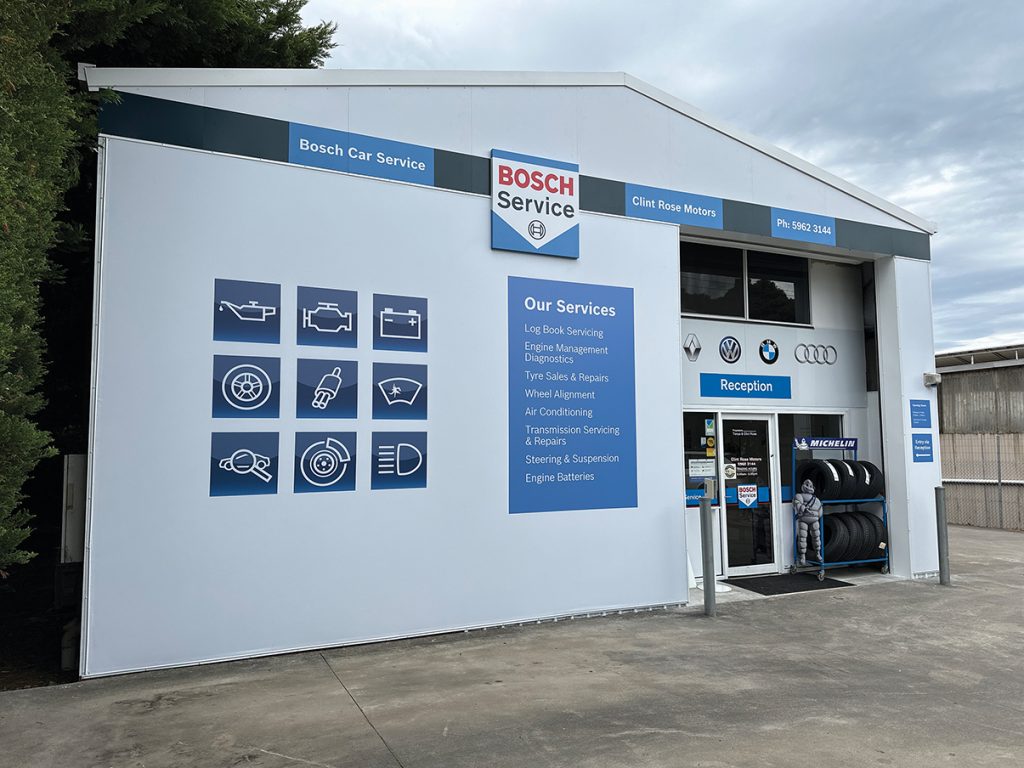 Bosch Car Service explains that independent workshops who are part of its network have exclusive access to many preferred product and service partners that offer financial benefits.
"The Bosch global partnership with Castrol is certainly one of my favourites," says Clint from Clint Rose Motors in Healesville, Victoria.
"It has always been paramount in my business to provide quality products and services for my customers and Castrol oils, fluids and lubricants are certainly recognised as renowned products preferred by many drivers.
"Together with special offers and promotions, exclusive to the Bosch Car Service network, we can afford to continuously provide exceptional vehicle servicing at competitive pricing for our customers, without the need to compromise on the brands we like to use.
"The quality of our work, whilst consistently utilising reputable branded products, is without a doubt reflected in our customer retention level, which is at an all-time high thanks to the use of Bosch Car Service preferred partners, like Castrol."
Under the slogans, "Castrol is Performance" and "Bosch Knowledge is Power," Bosch Car Service workshops were treated to a year-long promotion, which engaged workshops to follow a set criteria and stock up on Castrol's extensive product range (dubbed as liquid engineering).
By reaching this accomplishment, deserving workshops received bonus Bosch Automotive Technical Training credits to the value of $500, via Bosch's eXtra loyalty rewards program.
Castrol and Bosch are keen to promote the winners and thank them for their engagement in the promotion.
Congratulations to the following Bosch Car Service winners:
• A J Service Centre – Coburg, VIC
• BHM Automotive Pty Ltd – Moorabbin, VIC
• Bosch Car Service Mandurah – Mandurah, WA
• Clint Rose Motors – Healesville, VIC
• First Class Automotives – Burswood, WA
• Gombar's Motor Service – Queanbeyan, NSW
• Great Lakes Auto Centre Pty Ltd – Forster, NSW
• Greythorn Motors – Doncaster, VIC
• Haslingers Automotive Service – Shenton Park, WA
• IWIM Motors – Clayton South, VIC
• Langham Auto Engineers – Welshpool, WA
• Petrotechnics – Walliston, WA
• PTA Automotive – Moorebank, NSW
• Rincap Pty Limited – Milperra, NSW
• Seaside Automotive – Port Noarlunga, SA
• Tea Gardens Auto Electrics and Mechanical – Tea Gardens, NSW
• Viking Mechanical – Paget, QLD
Bosch Car Service value propositions
Bosch Car Service says the Bosch Automotive Technical training program is the ultimate training solution, enabling modern workshops to work professionally and efficiently within diagnostic procedures, troubleshooting, repairs and servicing for all types of vehicles. It is also the preferred training solution attended by Bosch Car Service technicians to stay ahead of the curve.
Bosch explains that its training solutions, preferred partners and the Bosch eXtra loyalty rewards program are only some of the value propositions enjoyed by the Bosch Car Service network.
For more information about the network, visit the Bosch Car Service network website.