CELEBRATING 30 YEARS OF BURSON OIL SUCCESS
Burson Auto Parts and Peak Lubricants are celebrating three decades of success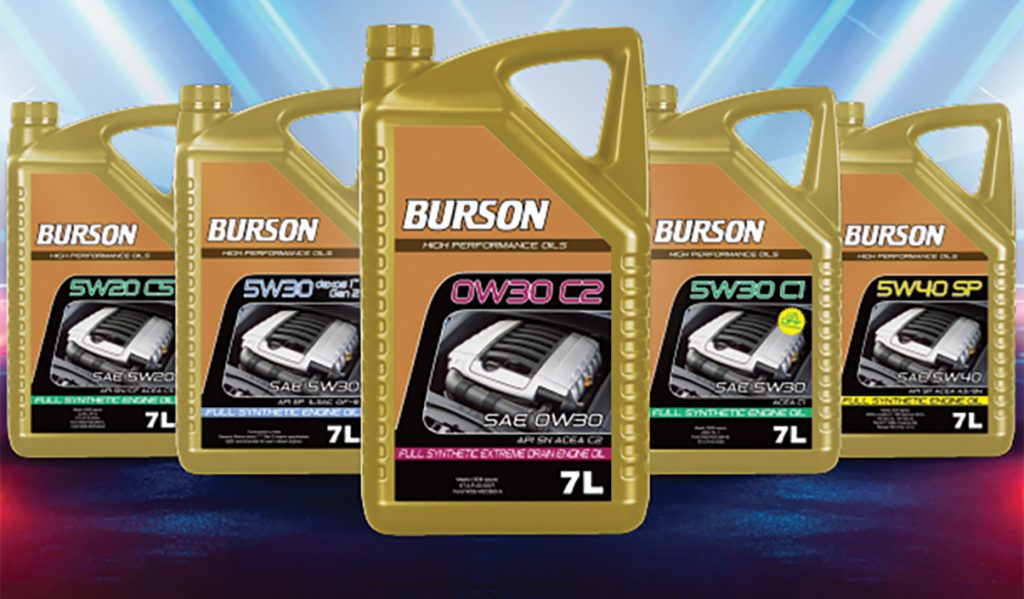 Burson Auto Parts has provided premium quality automotive engine, transmission and industrial specification lubricant products to its customers across its entire 52-year history.
The Australian company says its lubricant product quality and reliability came to trade customer prominence in 1993, when Burson Auto Parts and Australian lubricant product manufacturer, Peak Lubricants, began an association that has resulted in more than thirty years of success.
Peak Lubricants Founder, Ron Shugg, established his Victorian based lubricant company in 1982 after having successfully worked with both the Shell and Esso oil companies across blend plants, service stations and in marketing and sales positions.
The enterprising automotive businessman then expanded his operations to supply lubricants and other automotive products to local workshops and parts stores.
It was at this time that Peak Lubricants embarked on a successful lubricant product manufacturing and marketing alliance with the then relatively small and solely Victorian-based, Burson Auto Parts business of just 24 stores.
"As Burson Auto Parts had developed an extremely loyal trade customer base, they needed their own lubricant products that needed to be high quality and able to stand out on their own against the much bigger and better known brands," Ron said.
"The very first Burson Oil lubricant products that we manufactured were the Burson Four Litre Super 25w50 blend and the Five Litre Burson Automatic Transmission oil.
"From these humble beginnings, we have worked together across three decades to ensure that Burson Auto Parts remains highly competitive in Australia's incredibly diverse vehicle lubricant market.
"We now have more than 300 SKUs now available in the Burson Oil product range to meet the exacting requirements of Australia's automotive repairers and service centres."
As a smaller and completely independent operation compared to the major oil companies, Peak Lubricants says it has also had the ability to react to market requirements quickly, which it says has ensured that the timing and packaging of Burson Oil products always met the requirements of Australia's automotive repairers.
Regular product upgrades to meet and exceed ever changing OEM engine performance and fuel economy specifications have also been an important part of Burson Auto Parts' lubricant product alliance with Peak Lubricants.
Along with lubricant product manufacturing, testing and development, Peak Lubricants supports Burson Auto Parts through detailed product training for store staff provided by a team of nationally located specialists.
The company also provides support to Burson Auto Parts stores and their trade customers for any lubricant product based technical questions, handling numerous enquiries daily; and manages Burson Auto Parts' engine, transmission and industrial lubricant portfolio.
For more about Burson Auto Parts and Peak Lubricants, visit www.burson.com.au