150 YEARS – ONE SPIRIT
Bilstein says it is shaping the present and future of suspension engineering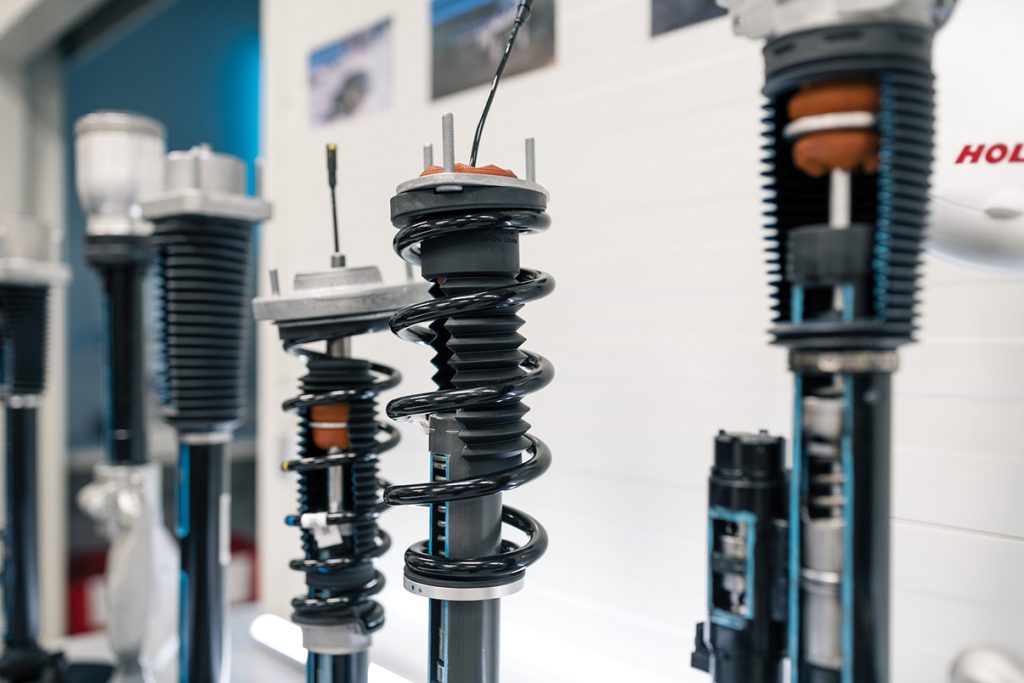 Shock absorber specialist Bilstein is celebrating its 150th anniversary this year.
Founded in 1873 as a manufacturer of window fittings, the company says it has been consistently setting the benchmarks in shock absorber design since 1954.
Today, Bilstein states it is one of the largest and most innovative shock absorber manufacturers in the world, with six locations worldwide.
In 1873, August Bilstein founded AUBI, a manufacturer of window fittings. After building lifting jacks and bumpers, the path finally lead to the shock absorber and suspension sector.
In 1954, Bilstein engineers developed the first monotube gas pressure shock absorber ready for production, based on the "de Carbon" principle and revolutionised shock absorber design.
In 1957, the monotube gas-pressure shock absorber was installed in Mercedes-Benz series production vehicles for the first time. Bilstein says the revolutionary damper soon proved to be head and shoulders above conventional telescopic shock absorbers.
Bilstein notes it was a trailblazing success that soon became a commitment, stating "realising the perfect driving behaviour, building the perfect shock absorber" is the motivation of more than 4,600 employees and has been for almost 70 years.
True to the motto that the next innovation is always more important than the last, Bilstein says it regularly sets new benchmarks in the suspension sector with pioneering technologies.
Today, leading automotive manufacturers (OEM) such as Mercedes-Benz, BMW, Porsche, Ford, Tesla, Maserati and others rely on Bilstein's shock absorber expertise for their original equipment.
Motorsports are another driver of innovation. Bilstein initially became involved in motorsports in the early 1960s and from winning the 1960 Monte Carlo Rally to victories in all the major 24-hour races and several F1 world championships, Bilstein's list of successes is long.
Bilstein says the aftermarket directly benefits from the expertise gained from OE development and racing, and the shock absorber manufacturer produces its premium aftermarket products on the same production lines used for OE products.
"Yesterday we revolutionised shock absorbers. Today we celebrate 150 years of Bilstein. Tomorrow, we shape the future of suspension engineering," says Bilstein.
For more information, visit https://Bilstein.com/en/150years/