CONQUERING CORRUGATIONS
Outback Armour says its Digressive shock absorber range is the answer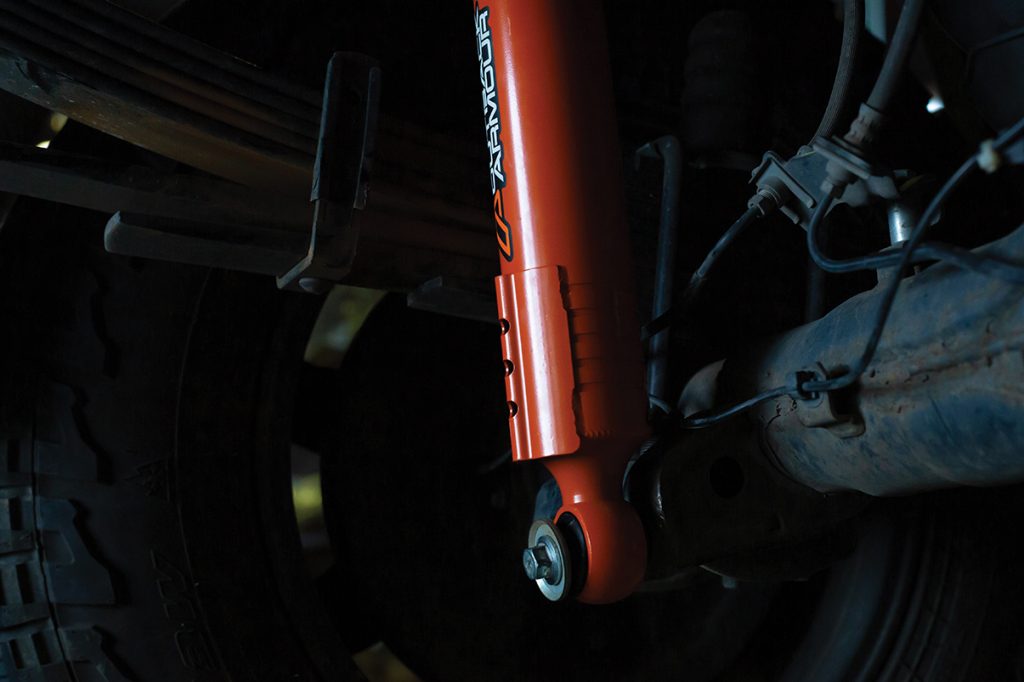 In an unforgiving wilderness, ten and a half thousand kilometres from Australia, sits a dry and dusty African plain.
Upon that plain are dotted the remains of broken and abandoned vehicles unable to withstand the relentless battering of driving.
"There are no roads there!" Outback Armour Head of Engineering, Steven Persson, said.
"That place destroys vehicles, rattles 'em to bits…but I knew if we could make suspension that not only survived, but that thrived in that environment, I knew we'd have something special to share with the rest of the world!"
The new Outback Armour Digressive shock absorber range, or DSVs as the company calls them, are that "something special."
Outback Armour says one of the most significant benefits of the DSVs is their use of Digressive Valving technology.
It says this innovative in-house engineered design allows for a smoother ride without compromising on handling or stability, making this shock choice not only ideal for terrain that rattles vehicles to bits like the plains of Africa, but also excellent for the off-road applications and unpredictability of the Australian Outback.  
"This magazine is not just for enthusiasts or the 79 series Mall crawler owner that winces at the site of dust, this publication is for industry insiders, the heart and soul of a flourishing aftermarket accessory business, so we'll go light on the marketing gobbledygook and give you the inner workings of our newest shocks…you'll have to forgive us for stealing from the 79 series crowd though when we say…these shocks are a game changer!" Steven said.
"Let us break it down for you – the DSV valving is particularly effective because of its progressively smaller valve passages within the 65mm body of the shock.
"This unique valve tuning allows for a more controlled oil flow as the shock absorber is compressed, and at higher speeds over continued corrugations, the DSV self regulates this oil flow automatically adjusting to offer a balance of control, comfort and performance.
"This shock has been described as beautiful…and while we don't disagree, it is probably better thought of as beautifully designed.
"We have included machined cooling grooves on the lower body, integrating a heat sink on each and every DSV shock absorber.
"A welded stone guard protects the inner workings while off-road and an internal and external bump stop sitting within the billet or forged end mounts mean that this thing of beauty has virtually eliminated shock fade."
Outback Armour's DSV, Performance and Adjustable Bypass shock ranges are backed by an "industry-leading" five-year warranty.
For more information, visit www.outbackarmour.com.au