DAYCO AUSTRALIA PROUD TO BE A PART OF AUTOCARE 2023
The leading company used the show to showcase its expanding range of products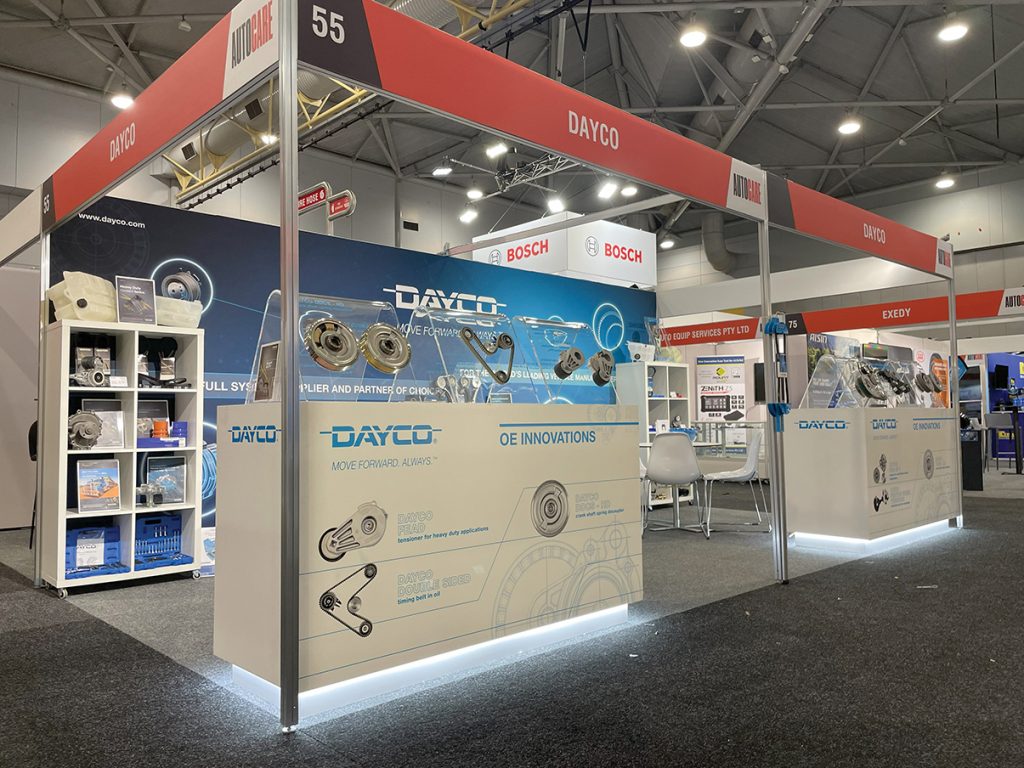 One of the world's leading engine, belt, component and thermal management component manufacturers and a veteran of the Australian automotive aftermarket, Dayco, enjoyed a strong presence at Autocare 2023.
The Australian Automotive Aftermarket Association (AAAA) organised industry training and networking focused event returned after a five year pandemic disrupted delay across June 9 and 10 at the Brisbane Convention and Exhibition Centre.
Dayco used this major event to showcase the global company's constantly expanding range of premium quality engine components, engine belts, hoses, cooling system components, timing chain and water pump kits and much more at its centrally located Autocare stand.
The event was well attended by the industry with an encouraging number of apprentices taking part.
Many delegates gained detailed product information from the Dayco Australia team present that included National Sales Manager, James Barrett, joined by Business Development Managers, Paul Woods and Clinton James.
The major focus of Autocare 2023 was the number of detailed and informative training sessions.
These covered several facets of the modern automotive aftermarket industry with specific emphasis on Electric Vehicles and how modern technology can help to improve the efficiency and profitability of automotive service and repair businesses of any size.
"It was very pleasing to see so many people from the industry taking part in this event," James said.
"The fact that they are keen to learn more about investing in their future while also learning more about our products along with the 100 trade show participants that took part was very encouraging.
"It was also impressive to see so many of our trade customers not only from Queensland, but from all over the country at Autocare 2023."
The success of this second edition of Autocare, conducted by the AAAA, proves that these training focused conventions have a strong place in the ever changing and adapting Australian automotive aftermarket industry.
Dayco states it is a global leader in the research, design, manufacture and distribution of essential engine drive systems and aftermarket services for automotive, truck, construction, agriculture, and industrial applications.
It has more than 42 locations in 21 countries and over 3,600 associates.
For more information, visit www.dayco.com