DO YOU KNOW WHAT DRIVES YOUR EMPLOYEES?
It is now impossible to talk within or outside of our industry without talking about the labour shortage, it is all-pervasive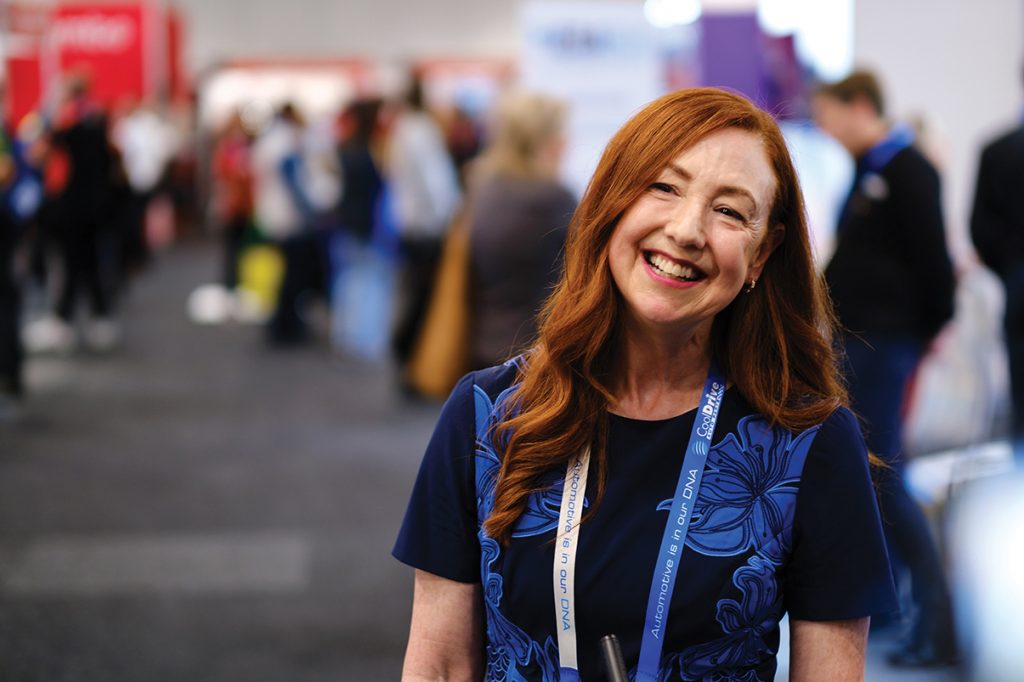 This ubiquitous topic dominates every conversation including workflow, customer relationships, work life balance, future planning – it is all dominated by the drive to find staff and the horrifying prospect of losing staff.
The need to retain is now equal to the ongoing race to find skilled labour.
We have less than one person for every vacancy and that means that if you recruited someone in the past three months – well done you, but you created a problem for someone else.
The race for talent is now genuinely a 'race.' And while it is worst for service and repair – that is the sector feeling the most pressure – really, no section of our industry is immune.
The shortage affects the whole automotive industry, auto manufacturing, parts interpreting, distribution, retail, and fitment.
The drive to keep good employees is on and right now is exactly the right time to check in with talented and valued staff on their level of satisfaction and general happiness at work.
It feels like the only option is a conversation about paying more, but it is not.
The research tells us that a lower-than-expected salary can be a disincentive.
But if you pay a fair rate – one that reflects both the industry rate and the skills and expertise of the employee – then the payrate alone will not drive an employee to seek greener pastures.
Below average pay does become a disincentive to stay, but the benefits of a higher salary can be short lived and are not the key to ongoing loyalty.
The recent apprenticeship survey and salary benchmarking research have revealed a lot of non-salary issues.
We will release the full salary and benefits survey results over the next month, but we are already extracting some gems and advice on retention.
Commonly valued non-salary benefits include use of tools and equipment for employees to work on their own cars (use of the workshop after hours), training (especially on new equipment, ADAS and diagnostics), employee discounts, and friends and family offers.
The survey results will provide some more data on the prevalence of these offers but don't wait for that, it is worth considering right now.
It is a good time to think about what is offered in addition to financial remuneration and importantly, are these benefits well-known and widely available to everyone, or are they a 'sometimes' or 'depends' arrangements.
Let's talk about what makes people happy in their work in automotive service and repair.
The Auto Apprenticeship Survey tells us that it is more than pay.
It is often about the quality of training, it is about the team relationships, and it is about exposure to a variety of vehicles and technologies.
Fourth year apprentices what to see more training and sometimes feel that they are treated as though their training is done, but they feel that it is a lifelong pursuit.
Fifty percent of fourth year apprentices also want to know more about business management.
Women apprentices are more likely to report good team relationships and negative responses to their career choices from family and friends.
By the way, women are more likely to change employers, with 25 percent moving during their apprenticeship comparted to the 11 percent average.
Meanwhile, mature apprentices – technicians that made different choices straight out of school and then changed their career – have some interesting attributes.
They are more likely to be loyal to the auto sector for the longer term and they are very interested in new technology, including Electric Vehicles and Alternate Fuels.
The point there is that what drives employee happiness and their choice to stay or go are as different as they are, and the challenge is to find out what drives them and if this lever can be used for retention.
Understanding this can be the difference between a long-term commitment, and a decision to stay until a better offer comes along.
The questions we asked 600 apprentices can be a guide to a conversation at the workplace – are you happy here? Is this the job you thought it would be? Apart from a salary rise, what else would you like to do or learn?
Another question to ask is "what can we do to improve teamwork in our workplace," because an investment in that one attribute will pay the highest dividend.
We know this because the research shows that teamwork is so important to all employees regardless of how old, what gender and what other career options were considered or pursued, with the quality of teamwork reported as being a key factor in the overall happiness score.
To find out more about the research, visit www.aaaa.com.au/news/automotive-apprentice-survey-results