DRIV ADDS ÖHLINS ADVENTURE RANGE
The new range joins DRiV's suspension portfolio, complementing its Monroe and Rancho offerings
DRiV says Öhlins Racing has been a cornerstone of the motorsport, motorcycle, and automotive industries for over 45 years.
Since day one, Öhlins' focus has been on delivering high-quality products, service, and support — from the MotoGP, LeMans and F1 circuits to national and local racing events — in over 50 distributing countries.
Passion, Performance, Perfection — this is the Öhlins' way, says DRiV, which notes that Öhlins' passion for innovation and state-of-the-art technology is the driving force in its search for the next generation of advanced suspension technology.
A team of highly dedicated employees work with some of the world's most prominent manufacturers and racing teams in pursuit of the optimal performance for Öhlins' suspension systems. This continuous flow of knowledge is channeled into Öhlins' aftermarket and OEM shock absorbers.
Öhlins' aftermarket customers ride on factory racing technology assembled by dedicated specialists with a passion for perfection. All assembled products undergo numerous tests to ensure optimal functionality and quality.
All products from Öhlins' manufacturing plants undergo rigorous screening processes to catch any imperfections — even the tiniest scratch may deem the product unfit to represent Öhlins.
Öhlins' aim is to deliver products with world-class performance and a stunning design to complement the overall design of your vehicle.
Now, DRiV invites you to embark on your next great journey with Öhlins' new product line for the 4×4 Adventure segment: Öhlins Adventure.
Whether you are driving through town or exploring rough terrain, you should feel confident that your suspension will offer the extra support and versatility to take on whatever conditions come your way.
Building on Öhlins' 40-plus years of experience in developing premium, cutting-edge suspension technology for racing, rally, and offroad, Öhlins' says it is proud to introduce its new 4×4 Adventure range.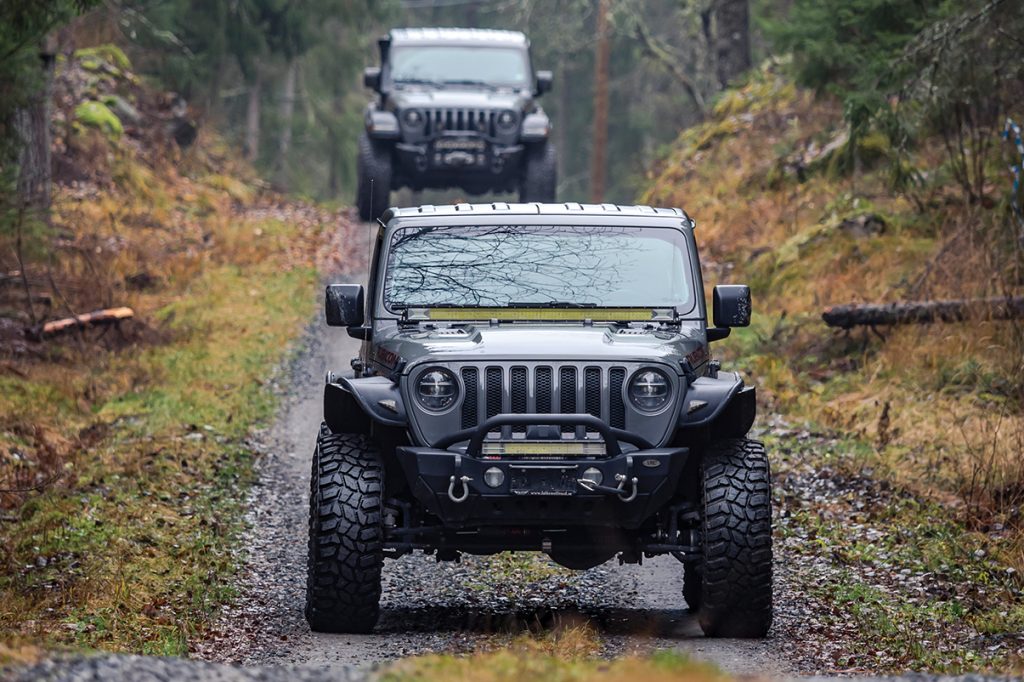 Since day one, Öhlins states that its focus has been clear — advanced suspension technology for superior handling and comfort, both on- and off-road.
DRiV says Öhlins suspension will give your 4×4 better grip, improve handling through sharp turns, and maintain stability when you are driving on an incline.
It features two-way adjustable damping for compression and rebound, so you can adapt the suspension to your driving style and the road conditions ahead.
With greater traction and control, plus the capacity to lift your vehicle up to two-plus inches, you will be able to use larger tyres, increase ground clearance and tackle any obstacle, whether you are driving through mud, sand, rocks, or water, says DRiV.
In addition to its outstanding damping properties on rugged terrain, Öhlins' suspension range for 4x4s reportedly will also improve your ride quality on city roads and highways, with the company stating that you will never have to compromise between off-road handling and on-road comfort again, which makes these products a winning combination for your vehicle.
For more information about the Öhlins Adventure range, please visit www.ohlins.com
For information on where to buy Öhlins Adventure products or any DRiV brand portfolio such as Rancho, Ferodo or Champion, please contact Monroe Sales on 1800 088 205.