ELECTRIC DRIVES FOR LIGHT COMMERCIAL VEHICLES
ZF's CeTrax lite has begun series production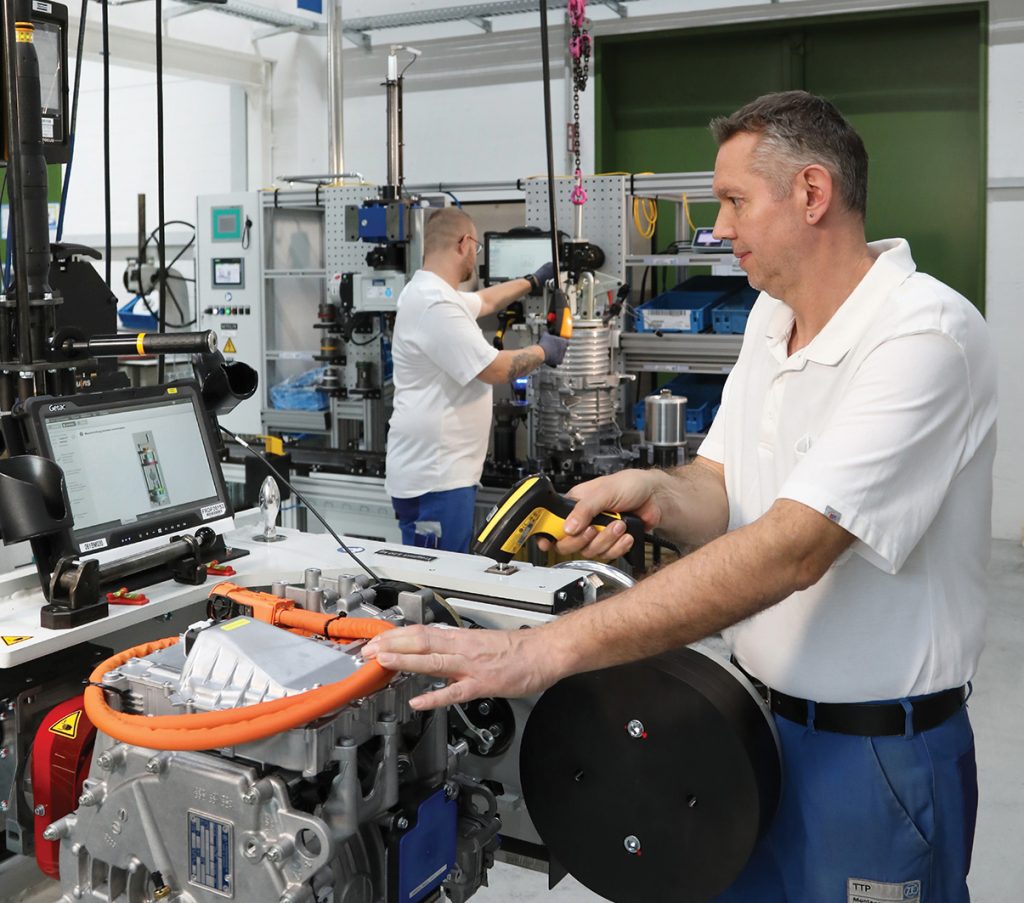 ZF's Commercial Vehicle Solutions (CVS) division announced earlier this year that its new CeTrax lite electric central drive has entered series production in Friedrichshafen, using the Group's competence from passenger car technology.
Using synergies from ZF's development and production of passenger car drives, the new driveline is adapted to use in light commercial vehicles.
Designed as a highly integrated electric drive, ZF says CeTrax lite provides significant advantages for manufacturers worldwide, particularly supporting emission-free urban and 'last mile' deliveries.
"As an electric central drive, CeTrax lite allows our customers to electrify their existing vehicle platforms," ZF's Commercial Vehicle Solutions Division Head of Product Line for Driveline Systems, Winfried Gründler, said.
"This proves our technical approach and further demonstrates the trust customers are placing in our electric solutions.
"Designed for silent, emission-free inner-city and 'last mile' freight delivery, CeTrax lite provides leading levels of performance and efficiency.
"As such it represents an important new milestone in our 'Next Generation Mobility' strategy and reinforces our commitment to decarbonisation of the industry."
Providing a smart 'turn-key' solution to support the needs of light-duty commercial vehicles, ZF's CeTrax lite technology supports the architectures of conventionally fuelled vehicles as well as manufacturer's electrification strategies.
This is achieved by leveraging in-house developed components and wider eMobility system synergies including sharing test benches in Friedrichshafen.
Designed for light commercial vehicles up to 7.5 tonnes, CeTrax lite has a peak performance of 150kW and a torque of 1,500Nm.
The optimised compact design of CeTrax lite helps maximise space for electric components and batteries.
The module is a fully integrated system, housing the electric motor as well as a one-speed transmission stage and power electronics.
In addition to its enhanced flexibility, the system offers a lightweight design at around 120 kilograms.
ZF says the technology has already received orders from Asia and the Americas, with one of the first customers, Japanese manufacturer Isuzu, to install the drive in its new ELF EV.
Cetrax lite will shortly be available for ZF customers in the Oceania region, including Australia and New Zealand.
For further information, visit www.zf.com/au