GATES MAKES CHILDREN'S CHARITY DONATION
The company donated bicycles to children's charity during its annual sales conference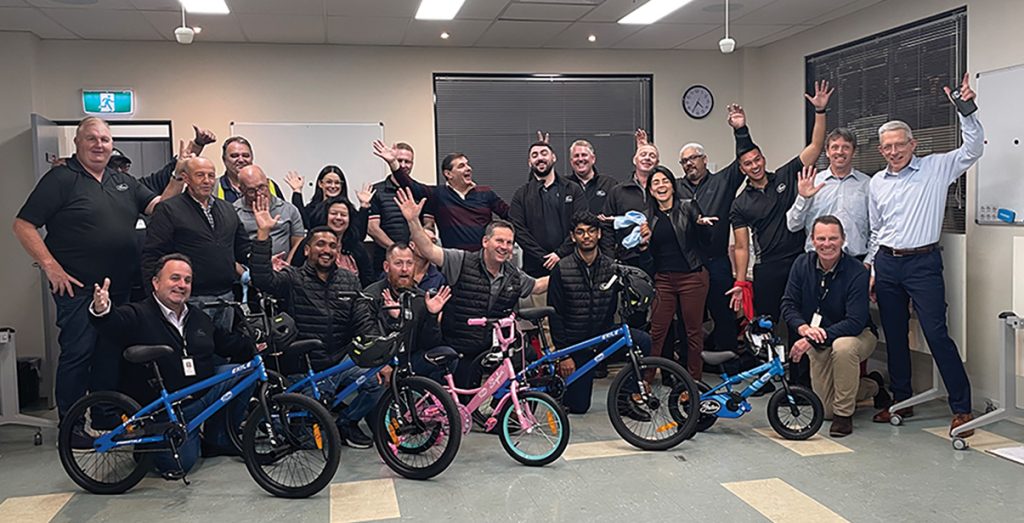 Gates Australia, a global leader in power transmission and fluid transfer solutions, has proudly announced the successful conclusion of its highly anticipated 2023 Annual Sales Conference.
The conference, held in Gates Australia's head office in Dandenong South (Melbourne, Victoria), served as a forum for the company to engage, motivate, and inspire its sales teams while enhancing collaboration and teamwork.
With the aim of creating a memorable and impactful experience for its employees, Gates Australia partnered with XL Event, a team building market leader and supporter of kids' charities and nonprofit organisations.
XL Events orchestrated a series of engaging exercises that not only reinforced cooperation and coordination but also contributed to a worthy cause.
One of the standout activities at the conference involved teams racing against the clock to assemble children's bikes for a charitable cause.
Through this exercise, Gates Australia sought to combine team-building efforts with philanthropy, creating a meaningful and rewarding experience for all participants.
Under the guidance of XL Events' facilitators, the teams eagerly embraced the challenge, utilising their problem-solving skills, communication, and cooperation to complete the bicycles in record time.
As the final screws were tightened and the last finishing touches applied, a sense of accomplishment filled the air.
The climax of the event came when the teams had the distinct honour of meeting the children who would be receiving the newly built bicycles.
The joy and excitement on the faces of the children were truly priceless, leaving a lasting impact on the Gates Australia team.
Gates Australia says this heartwarming experience reinforced the importance of giving back to the community and showcased its commitment to corporate social responsibility.
For more from Gates, visit www.gates.com