GOLDSTAR AUTO ELECTRICAL CHARGES SAFELY WITH CTEK
The business uses a range of CTEK products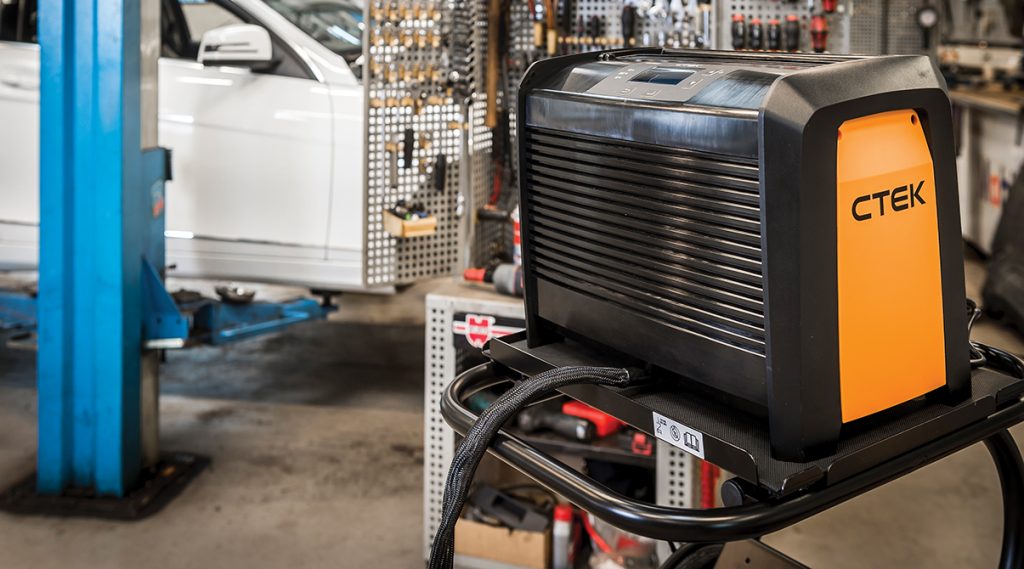 Established in 2015, Goldstar is an auto electrical service company offering everything from fleet safety fit-outs and air conditioning services to GPS and 4WD 12V system installations.
Regardless of the service the Goldstar team is completing, vehicles are usually connected to a battery charger throughout the duration.
After initially using a couple of CTEK MXS5.0 trickle chargers and being impressed with their high level of safety and reliability, the company invested in a CTEK PRO120.
The PRO120 has multiple uses, with the team primarily connecting it when they are conducting programming or diagnostics on a vehicle.
As a routine part of procedure, Goldstar Auto Electrical connects the PRO120 to vehicles when they arrive on site at their facility to get a battery health report.
Pending the outcomes, the PRO120 either reconditions the battery, or as a last resort, Goldstar is able to replace the battery if it is faulty.
CTEK says this thorough process means customers are always satisfied with the vehicle post-service. The team also uses the PRO120 to charge and maintain batteries they have in storage.
"CTEK products are safe and reliable, meaning the workshop only needs to complete the job once," Goldstar Auto Electrical Founder, Tim Goldsmith, said.
"This ensures there is no wastage of spare batteries and customers leave confident in the reliability of their vehicle. It also reduces the likelihood of a vehicle being returned with an electrical fault caused by a flat battery.
"Aside from that, we love the CTEK PRO120 because it is just really easy to use. There's an LCD screen that the team can read and immediately assess the next steps forward.
"Power is critical on modern vehicles with the numerous ECUs on board. In the past, the chargers we were using held lower amps. If the voltage dropped during programming, we would have to start from scratch again.
"The steady amps that the PRO120 provide means that the power will not flicker – this is a huge advantage for us."
Goldstar Auto Electrical states it obsesses about delighting its customers and offering the best through their services. It says the partnership with CTEK is further evidence of that.
"When you attach a CTEK charger, not only do you ensure the customer's battery is charged, you contribute to the workshop's overall efficiency and productivity," Tim said.
"We made the decision to work with CTEK because the brand is synonymous with high quality and durability.
"A product like the PRO120 is a one-time investment, something you would buy once every 20 years, so you want to get your hands on a multi-purpose product that does everything and you can trust."
Like all CTEK PRO Series products, PRO120 has automatic parallel load compensation which makes sure power supply voltage and amperage are always constant and correct, even if the battery has an additional load placed on it during diagnostic work.
This combined with Adaptive (Auto) charging, which automatically analyses lead-acid batteries and selects the optimal current, ensures the charging process is optimised for the specific battery type and condition, preventing overcharging and reducing unnecessary energy consumption.
By avoiding overcharging, CTEK says its products help to extend battery life, reducing the need for frequent battery replacements and its associated environmental impact.
Keeping batteries in optimal condition during periods of storage or inactivity with CTEK chargers also maintains them at their ideal state, prolonging their lifespan and minimising the need for new battery production, thereby reducing waste and the environmental impact associated with manufacturing and disposal overall. 
For more information, visit www.ctek.com