HIGH QUALITY PROTECTION FOR THE NEXT-GEN EVEREST
Two iconic brands have joined forces to bring a best-in-class personalisation of the Next-Gen Ford Everest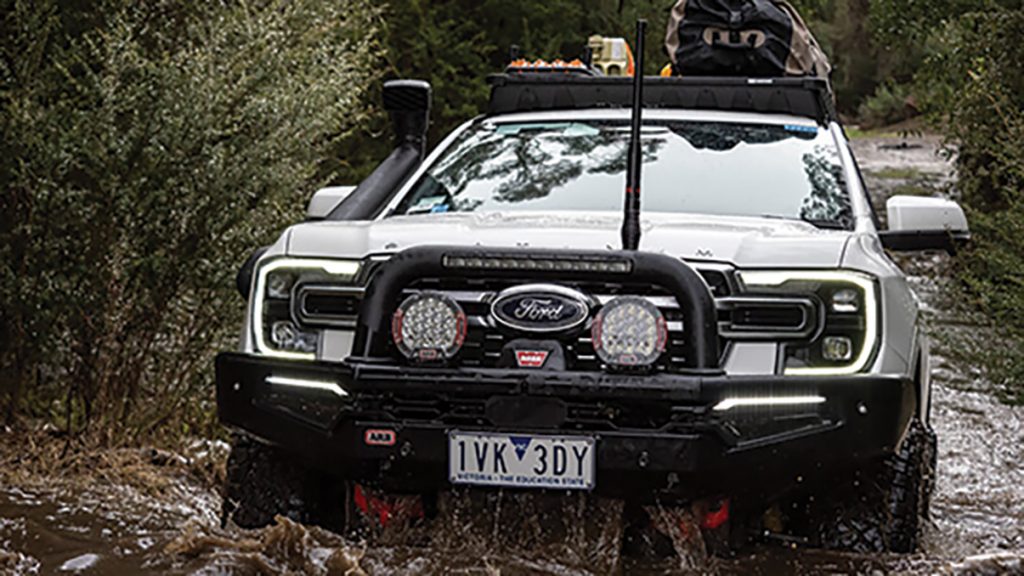 ARB says its strategic collaboration with Ford has resulted in "the best range of accessories available," so you can take your new Ford Everest to the next level.
The exclusive partnership offers a wide range of accessories that have undergone a rigorous evaluation process by both Ford and ARB engineers to ensure they are fully compatible with the Next-Generation Ford Everest, delivering optimal integration and performance.
The collaboration between Ford and ARB began in early 2019, with ARB and Ford engineers joining forces to design, test, and validate before ultimately manufacturing over 160 Everest-specific parts.
Spanning a large array of ARB accessories and parts exclusively designed and engineered for the Next-Generation Ford Everest, you can personalise your Ford Everest to suit your lifestyle whether you are camping, touring or working.
You can now find the full range of ARB Next-Generation Ford Everest accessories at your local Ford dealerships, or ARB dealer, including the following bullbars.
SUMMIT MKII BAR
The ARB Summit MKII Bar muscles up with the most innovative and advanced technology yet, all while fully integrating with Ford's suite of advanced driver assist safety technology that are specific to the Everest. The state-of-the-art Summit MKII Bar takes key components of its flagship namesake and kicks it up a notch with an ultra-modern design that is sure to turn heads.
SUMMIT SAHARA MKII BAR
Boasting many of the features of the Summit MKII Bar, the ARB Summit Sahara MKII Bar offers a sleek yet rigid styling without sacrificing practicality. The Sahara rendition also features either a polished alloy tube or a textured black tube kit with an LED light bar recessed into the top hoop further underlining ARB's commitment to fabrication excellence.
COMMERCIAL BAR
Incorporating many of the strength related features of the Summit MKII Bar, the ARB Commercial Bar provides considerable frontal protection, while leaving out some of the more premium characteristics to create a cost-effective alternative.
ARB SPARTANBAR
Using an impact absorbing, resilient and incredibly durable polyethylene material, the SpartanBar leads with cutting-edge design and engineering which creates a bull bar that offers unsurpassed levels of safety for both driver and pedestrian.
ARB STEALTHBAR
The StealthBar bull bar provides unparalleled vehicle protection and a tough aesthetic appearance, at approximately 30 percent less weight than an ARB SpartanBar. Designed using the same cutting-edge polyethylene material and manufacturing process, these bars are now the only bull bar approved for use in Europe.
For more information, visit www.arb.com.au