INTELLIGENT AND FLEXIBLE
ZF introduces Smart Camera 6 for Automated Driving and ADAS systems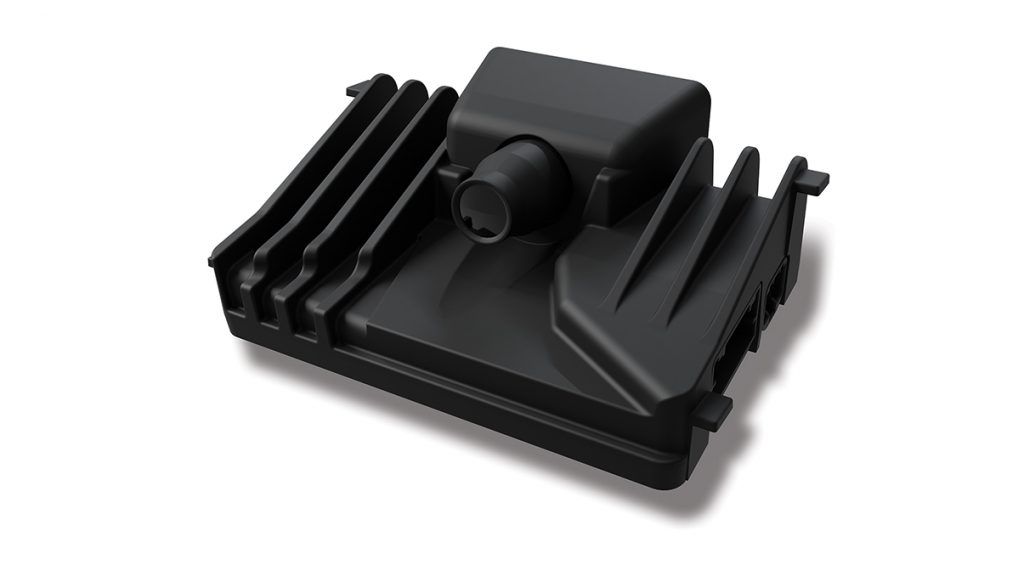 ZF, which says it is the world's leading supplier of automotive cameras, has developed Smart Camera 6 – its next generation of cameras for the advanced development of urban and highway automated driving and safety systems.
ZF also offers multisensor environmental monitoring through Image Processing Module systems to offer 3D surround view, Interior Monitoring Systems and more.
Smart Camera 6 features a 120-degree field of view, more than four times higher image resolution (eight-megapixels) from the previous generation and greater processing power to enable advanced functions.
The Smart Camera 6 utilises the latest generation EyeQ6 processor from Mobileye, an Intel Company, which ZF says is a recognised leader in vison-based systems and environmental perception and a long-time strategic supplier to ZF since 2008 when ZF introduced its first-generation camera.
The Smart Camera 6 is over-the-air update capable to enhance performance and enable new functions to allow for system upgrades.
It is also fully ASIL B compliant supporting system architectures to help deliver high-level functional safety standards and meet the specific requirements of global OEMs.
As the demands for more sophisticated features and functions increase utilising advanced E/E architectures, ZF says it is meeting these industry demands with its Image Processing Module systems that are also based on EyeQ6 processors.
The systems are fully scalable from a single satellite camera input up to 12 satellite camera inputs as well as multiple radar, ultrasonic or LiDAR sensors.
This allows features including AEB and Pedestrian AEB, VACC, Camera/Radar Fusion, 3D surround view, Driver Monitoring and Interior Monitoring, e-Mirror and integration of ZF ADAS and/or OEM algorithms supporting full-featured driving functionality from L2/L2+ to L3, advanced Driver and Interior Monitoring and Automated Parking.
"We can offer systems that are focused on delivering popular functions such as Automatic Emergency Braking for safety and Highway Driving Assist for comfortable and effective ADAS functions through camera and radar-based systems and go beyond to deliver more sophisticated systems that require multiple sensor inputs," ZF Group Head of the Electronics and ADAS Division, Jana Rosenmann, said.
"Our Image Processing Module-based systems can be configured to help meet the specific requirements of global OEMs and support multiple camera, radar and ultrasonic sensors."
These systems can also reduce the number of discrete ECUs for ADAS/AD systems, enhance vehicle-level software testing and validation, reduce system weight and simplify the assembly process.
They also utilise black-box software integration and are Autosar compliant, cybersecure capable, and utilise Ethernet / CAN interfaces.
As a leader in automated driving technologies from Level 2/2+ systems to fully automated vehicles, ZF says it supplies more than a dozen vehicle manufacturers globally with advanced ADAS sensor technologies including front-facing cameras, advanced imaging radar and satellite radar systems.
The ZF sensor portfolio helps enable vehicle manufacturers to enhance vehicle safety and supports semi-automated driving convenience functions like Highway Driving and Traffic Jam Assist, across the full spectrum of light vehicles.
Smart Camera 6 and the IPM 6 are ready for the start of production in 2025.
For more information on ZF and its products and services, visit www.zf.com/au