JAS OCEANIA PARTNERS WITH SEG AUTOMOTIVE
JAS Oceania is the first major Australian distributor of SEG Automotive alternators and starter motors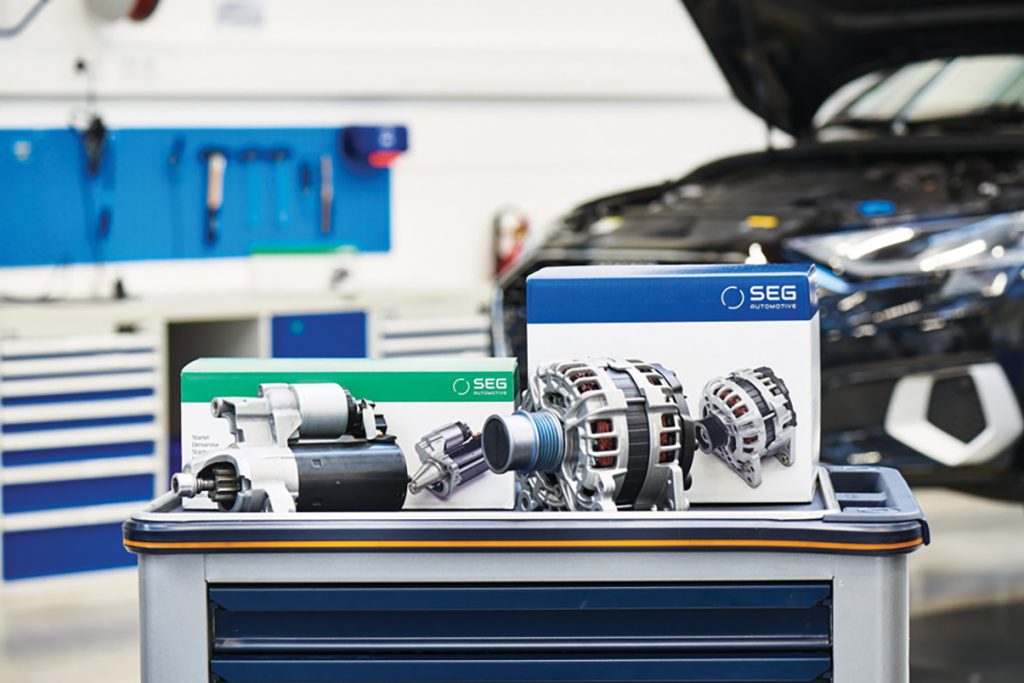 The partnership between JAS Oceania and the leading SEG Automotive brand offers auto electricians a choice of OEM quality products combining German design and engineering with international experience and production know-how, explains JAS Automotive.
JAS Oceania states it is one of the last true Auto Electrical Specialists in the market – a provider of well-known brands and quality aftermarket products with an extensive range and local availability to support auto electricians. 
Incorporated in August 2005, JAS Oceania has 39 branches across Australia, employing over 200 staff. 
"SEG alternators and starter motors ensure a reliable journey starts and withstands even the harshest Australian conditions," JAS Oceania GM Products and Procurement, Steve Douglas, said.
"We are proud to be able to add this exceptional brand as part of our extensive suite of auto electrical specialist products to customers.
"Auto Electricians trust strong brands, value technical support and the reliable availability they receive from JAS to get the job done right the first time."
SEG Automotive states that its expertise is second to none, with almost all major automotive manufacturers reportedly relying on SEG products to power their vehicles. 
With 16 locations worldwide, over 6,500 employees and a powerful product range, SEG Automotive says it is strongly positioned across the world to meet the current and future challenges of vehicle manufacturers.
SEG Automotive says its alternators and starter motors are reliable and consistent units providing an efficient power supply and a quiet start every time.
It states that the highly durable and robust products deliver an extended life through the functional flexibility of a weight-optimised design. The alternators and starter motors comply with the stringent CO2 emissions legislation.
"SEG are innovators. We are heavily involved in developing e-motor concepts to high-voltage e-machines for various customer applications," a SEG Automotive spokesperson said.
"SEG is also on the path to assist in delivering a fully electrified vehicle through the delivery of 48V e-machines."
SEG Automotive says the new partnership provides the Australian Automotive Industry with OEM quality alternators and starter motors across passenger, commercial and industrial applications.
SEG Automotive emerged from Bosch Starter Motors and Alternators. In 2018, SEG became part of the ZMJ group, as the ZMJ Group acquired all Starter Motor and Alternator Divisions of Bosch Automotive.​
For more information, visit www.jasoceania.com.au