CLEAN UP WITH LIGHTNING
Penrite says the Lightning Hand Cleaner brand is an Australian icon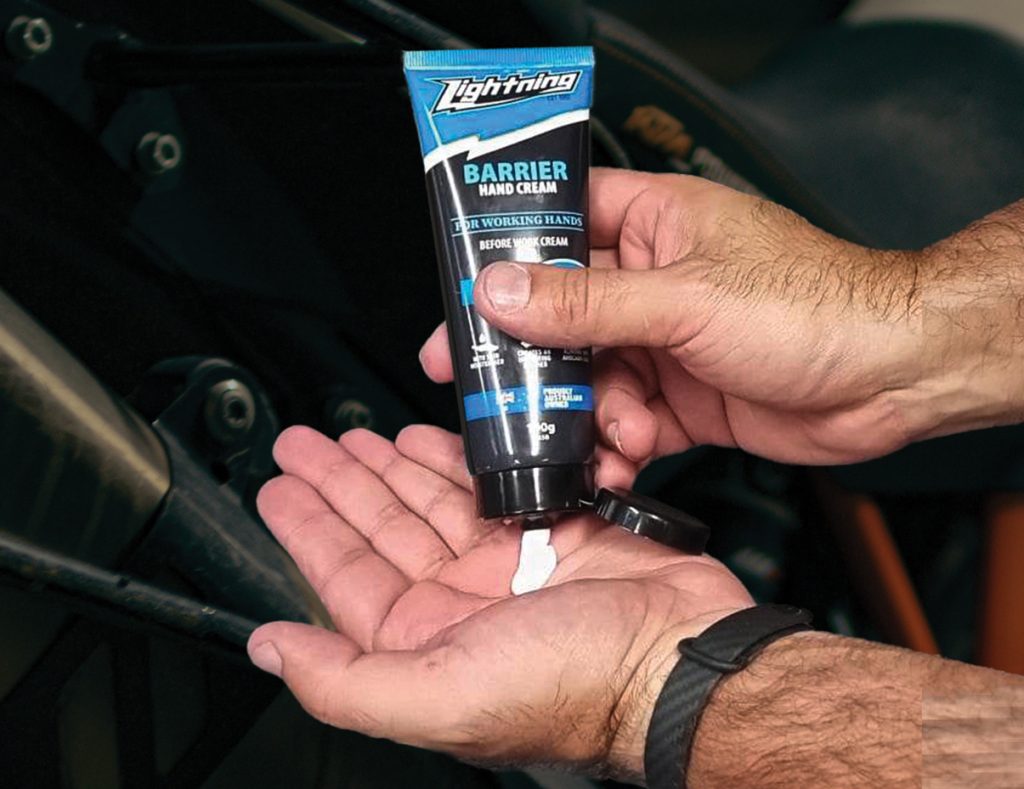 The Lightning Hand Cleaner brand was established in 1961 and has been a part of the Australian product landscape for the past 60 years.
The brand is primarily known for its hand cleaners which have graced service centres and workshops since its inception and continue to do so today as part of the Penrite range of products.
Penrite says that the Lightning Scrubber is still the preferred hand cleaner for dirty, heavily soiled hands in the automotive, marine, industrial, agricultural, mining and forest industries.
It contains a fine pumice and lanolin to moisturise the hands and its lemon fragrance leaves the hands smelling both clean and fresh.
Scrubber is also available in a pumpable version – Scrubber Light – and as a 20kg refill to reduce packaging waste.
The original Lightning Jell is also still a favorite for heavily soiled hands.
The original heavy-duty petroleum-based hand cleaner quickly removes most types of hard industrial soils. It contains soaps, surfactants, mild solvents and citrus oil plus lanolin to moisturise.
Lightning also has a range of hand cleaners which utilise natural citrus oils such as d-limonene and Eucalyptus oils.
Lightning Orange Pumice, Citrus Crème, Eucalyptus Fresh and Lemon Pumice are all suitable for heavily soiled hands and all contain skin moisturisers and fresh fragrances to protect the hands and leave them smelling fresh.
Lightning has also recently introduced Walnut Hand Scrub with all natural abrasives, with no harsh solvents.
It has been formulated with surfactants, walnut shells, and pumice to help exfoliate the skin and remove even the toughest soils.
It contains mild cleansers and skin conditioners that are gentle and leave hands clean and smooth. It is a heavy-duty, biodegradable hand cleaner with a pleasant rainforest fragrance.
For those with skin affected by soils and cleaners, Lightning's latest introduction is Barrier Cream in a convenient 100g Tube for those on the run with limited space for full size products.
It creates an insulating barrier between the skin and hard soils to help retain moisture and avoid skin irritations.
It contains Almond and Avocado oils that makes hands easier to clean and vitamin E to prevent the skin from drying and cracking.
The full Lightning range can be viewed at www.lightningcleans.com.au