MAHLE AFTERMARKET ON THE MOVE
Introducing the MPULSE App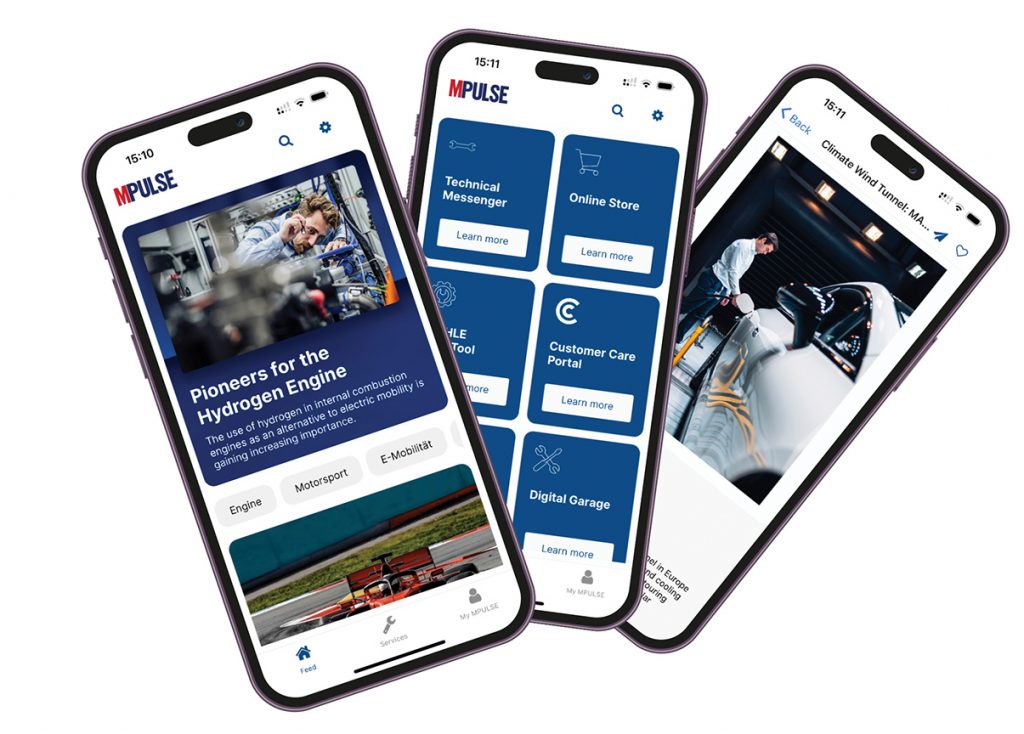 MAHLE Aftermarket is now bringing its MPULSE Mobility Magazine to smartphones as an app.
The new app offers customers a digital channel that combines all service offers and information in one place.
The main topics are new products, innovations, and exciting stories about motorsports.
And thanks to the integration of the MAHLE Training Portal and the Technical Messenger, support for the daily workshop routine is also now just a click away.
The MAHLE MPULSE app can be downloaded from the App Store and the Google Play Store.
"The smartphone is always with us. That is why we are now offering our customer magazine MPULSE as a user-friendly app," MAHLE Management Committee Member and Head of the Aftermarket, Philipp Grosse Kleimann, said.
"As a partner of the independent workshops, we use the app to provide mechanics with useful information, service, and further training – easily available, from a single source." 
MAHLE says the MPULSE customer magazine from MAHLE Aftermarket for workshops and hobby mechanics has been a success story since 2017.
After switching to an online-only magazine, MAHLE Aftermarket is now taking the next step with the app.
Readers now have even easier access to industry news, training programs, tips and tricks on maintenance and repairs of all kinds of vehicles, and the fan store.
In addition, MPULSE continuously shares knowledge about new automotive technologies and trends.
The app offers all the functions of the online magazine, such as search or translation functions and filters by topic. In addition, users can save relevant articles and information using a personal watch list and call them up at a later date. And thanks to push notifications, they will not miss any exciting topics.
In addition, the articles can be shared with colleagues and friends directly in the app.
For more information, visit www.mpulse.mahle.com/en