NATRAD WINNERS CELEBRATED AT ADRAD CONFERENCE
ADRAD says its annual conference was a sensational event enjoyed by all who attended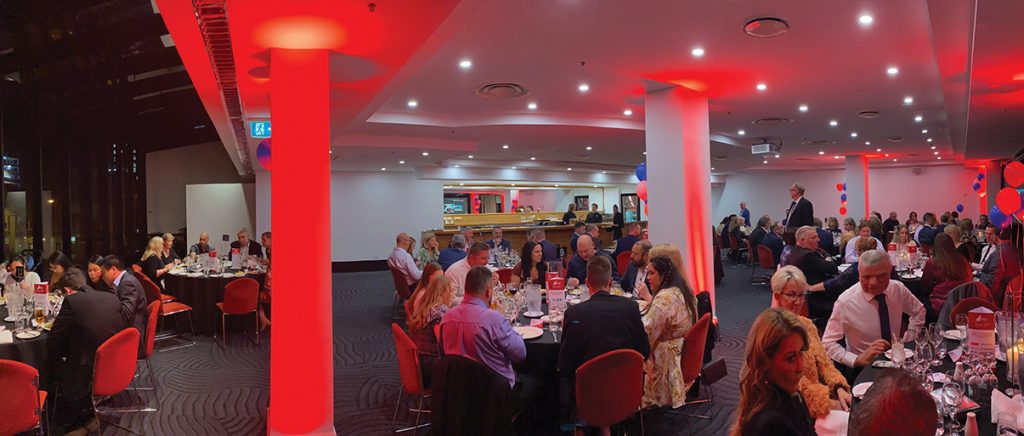 ADRAD's National Conference is typically held during August and involves individuals from leading heat exchange and automotive repair workshops across the country. This year it was at the Hotel Grand Chancellor Hobart overlooking Constitution Dock.
Repairers learn the latest news and product developments in heat exchange and automotive parts directly from manufacturers and suppliers.
The large assembly included customers from across Australia as well as key ADRAD and Natrad staff, with support and representation from a number of Australian and International suppliers.
The majority of the group who attended are regulars who have built and maintained strong support connections, camaraderie and lasting friendships over many years (and even decades). As a result, ADRAD reports the occasion felt more like a giant family reunion.
During the Gala Dinner on the final night of the Conference, Awards were presented to the
highest achievers in the Natrad Franchise, recognising their performance and success during the past year.
The event is also a time to pay respects to those Franchisees who, after many years in the industry, have decided to retire.
Being inducted into the Natrad Hall of Fame recognises each person for their significant contribution and dedication to supporting their customers, the Natrad Franchise group and the radiator industry.
This years' inductees were Graeme Wright from Natrad Gosford NSW; Barry and Mandy Pickert from Natrad Whyalla SA; and Rob and Karen Stewart from Natrad Dalby QLD, with ADRAD proud to salute these extraordinary individuals.
The highest achiever in the AutoCare group was won by Natrad AutoCare Midland, WA – congratulations to Adrian and Katie Loughton on their accomplishment.
The Natrad Radiators and Auto Air Franchise of the Year Awards are given to the best in each state, and ultimately one of these is crowned the National Winner.
State Winners were Greg and Julie Wrobel (Natrad Albany WA); Haydn Roberts (Natrad Wingfield SA); Rob and Karen Stewart (Natrad Dalby QLD); Darren and Loretta Cooper (Natrad Raymond Terrace NSW); and Glenn and Leigh Billett (Natrad Eaglehawk VIC).
At the conclusion of the evening, the National Franchise of the Year Winner title was claimed by Natrad Raymond Terrace.
ADRAD once again sends its congratulations to these exceptional businesses and everyone in their dedicated teams who contributed to their success.
For more information, visit www.adrad.com.au