NEW FROM CYCLO AUSTRALIA
Three new products have been released by Cyclo Australia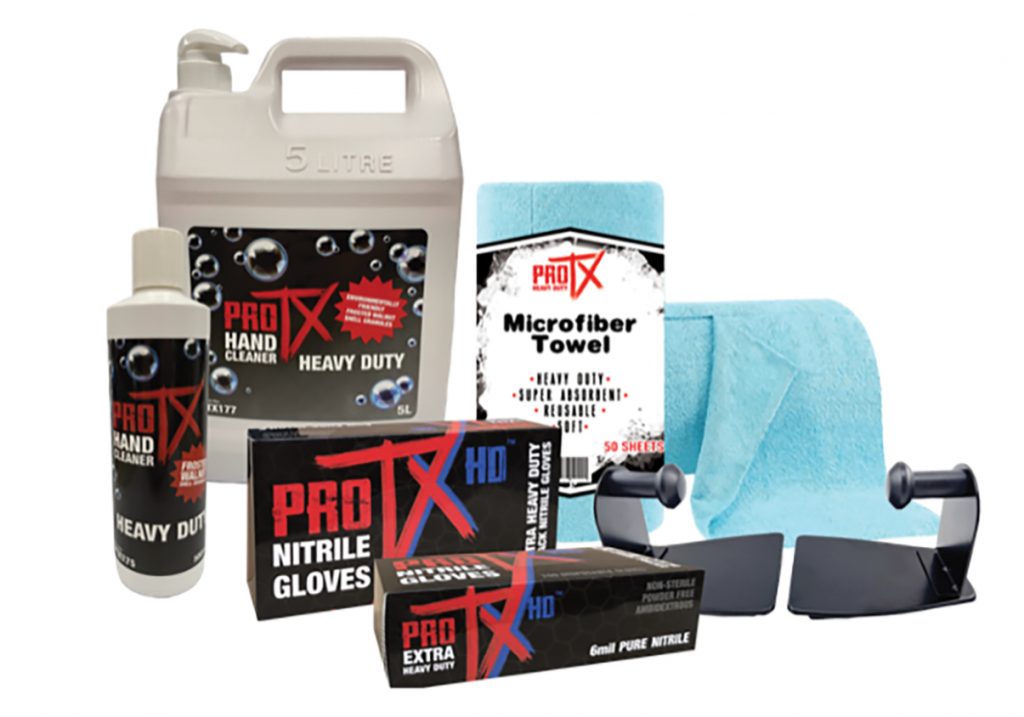 Amongst the trio of new releases are Protx Hand Cleaner, Protx Microfibre Towel on a Roll, and the Protx Towel Holder.
Cyclo Australia says all of these products complement the range of workshop consumables already offered by Cyclo Australia.
Protx Heavy Duty Microfibre Towel
Cyclo Australia says the Protx Heavy Duty Microfiber Towel is the ideal cleaning tool for any workshop or house hold, with its easy tear away lint free sheets being super absorbent and reusable, making cleaning a breeze.
With this product, Cyclo Australia says no longer will you need to go rifling through a bag of rags trying to find the right size and type of material.
It states the Protx microfibre towels are always the right towels to clean a window, polish paintwork or even soak up oils and spills.
To use, simply tear off each sheet with quick and easy access.
Protx's microfiber towel has 50 strong and durable sheets per roll. The rolls are available by themselves or in a 12-roll carton and the sheets are made of 87 percent Polyester with a RRP of $27.99.
Protx Heavy Duty Hand Cleaner
Protx Heavy Duty Hand Cleaner was made for people who get their hands dirty. With frosted walnut shell as grit, the hand cleaner will move the tough stains while also being gentle on the hands and able to be used every day.
With only a little fragrance, the hand cleaner foams up enough to help lift the dirt and grease. This product is available in 500ml and 6.5kg sizes to suit most markets, with a 20kg size available on request. The RRP for these products is $9.99 for 500ml and $36.99 for 6.5kg with a pump.
Protx Magnetic Towel Roll Holder
Cyclo Australia says the Protx Magnetic Towel Roll Holder is the perfect addition to the Protx microfibre towel, for quick access close to the job, work bench or tool box.
The Protx Towel Roll Holder is made from durable light weight steel with a strong magnetic base perfect for sticking to any steel surface, including hoists, tool boxes, benches, the outdoor barbeque and even the fridge in the kitchen.
The two adjustable magnetic holders will fit most paper or towel rolls and has an RRP of $19.99.
For more information, visit www.cycloaustralia.com or call 03 9702 4314.