SEAMLESS SWITCHING
With REDARC's new RS3 inverters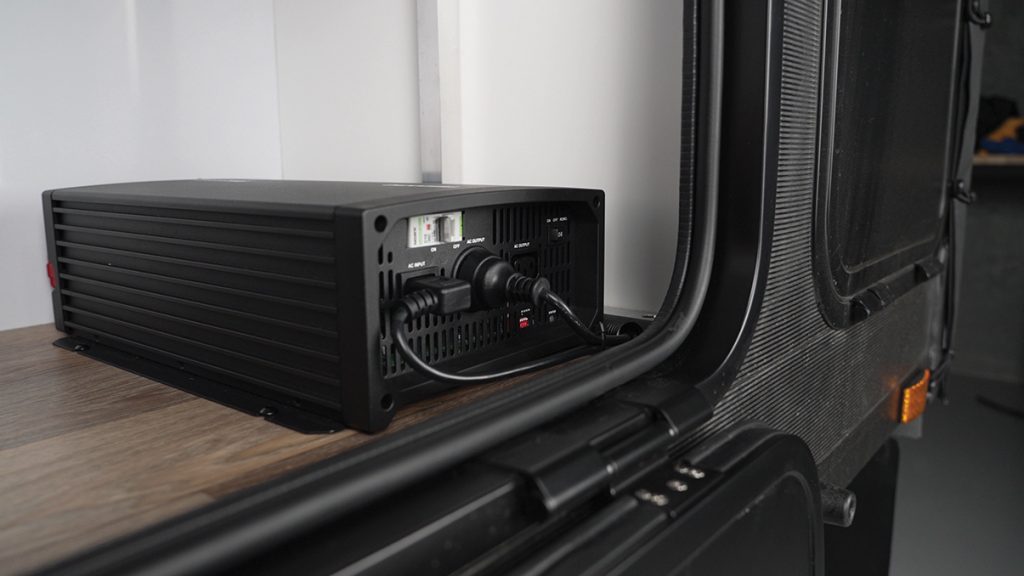 In the evolving landscape of automotive electronics, REDARC says it has once again raised the bar with its new range of RS3 Pure Sine Wave Inverters.
Available in 12V and 24V across 1200W, 2000W and 3000W capacities, REDARC explains that these durable new inverters are specifically designed to cater to the needs of trade professionals and installers, offering cutting-edge features that it says redefine efficiency and reliability in the industry.
For installers and auto electricians, time is often of the essence, and any technology that streamlines and speeds up installation is critical.
Understanding this need, REDARC has incorporated Automatic Transfer Switching (ATS) into the new RS3 inverters.
REDARC states that this feature ensures a seamless, reliable transition between battery and mains power, removing the need to source and install additional transfer switches.
ATS protects your customers' batteries, saving them from unnecessary damage by switching seamlessly between inverter and mains power.
When mains power is available, say at home or a powered campsite, the inverter detects this and seamlessly switches between sources.
This provides your customers with uninterrupted power and safeguards sensitive appliances from potential damage. It also means they are never wasting limited battery power when they don't need to.
What further sets REDARC's RS3 Inverters apart is their flexibility and adaptability. Compatible with a wide range of applications, from mobile work vehicles to more recreational setups, these inverters provide an unparalleled level of convenience for installers, says REDARC.
The ability to retrofit or integrate seamlessly into existing systems with a range of wiring kits ensures that the installation process is smooth and hassle-free, saving valuable time and effort on the job.
With an improved surge capacity, the RS3 Inverters are designed to power more demanding appliances with a smaller inverter.
At 200 percent higher for twice as long, REDARC explains this increased capacity saves valuable space and reduces weight – perfect for space conscious installations.
Built to REDARC's strict durability and quality standards, with robust vibration resistance and integrated safety features, the RS3 Inverter range is built to withstand the rigours of time and terrain.
REDARC reports that by being 75 percent quieter than comparable models, this new range of inverters ensure they won't disrupt your customers' quiet campsites.
RS3 Inverters integrate seamlessly with REDARC's entire range of off-grid power products including chargers, batteries and vehicle management systems.
Like all REDARC products, the new RS3 Pure Sine Wave Inverter range are backed by nation-wide support, including a "hassle-free" warranty, REDNetwork certified installer network and after-sales service to answer any questions.
For more information, visit www.redarcelectronics.com/au/rs3-inverters