NEW FROM DAYCO
Dayco has released a premium quality electric water pump range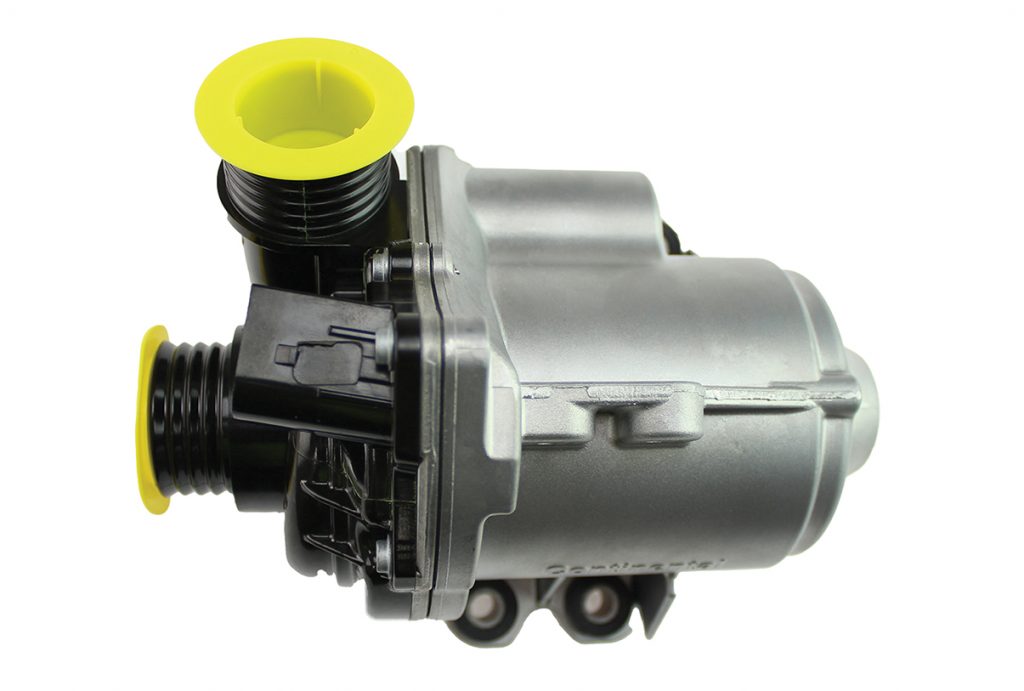 Dayco, one of the world's leaders in automotive thermal management product design and manufacturing for both the global Aftermarket and Original Equipment manufacturers, has introduced its premium quality range of Electric Water Pumps to Australian and New Zealand automotive repairers.
Electric Water Pumps have become an indispensable element in maintaining optimal functioning of a vehicle engine's cooling system.
These water pumps greatly improve engine cooling control, and they assist in generating more torque and horsepower, while also improving fuel economy.
Conventional water pumps are driven by the engine belt or the timing belt, so the higher the revs, the more water circulates through the engine cooling system.
To manage the circulation, a thermostat closes or opens the system depending on the temperature.
Using a Dayco Electric Water Pump, the coolant adjustment is electronically managed and activated in the event of specific cooling requirements.
More and more engines in Australia are or will be equipped with electric water pumps, either as the engine's main water pump or as an additional water pump.
In Hybrid vehicles, the electric water pump also cools the high-voltage inverter, which is of prime importance to the safe and efficient operation of the vehicle.
Dayco says it brings its design and manufacturing leadership from more than 110 years of success in the automotive OE and Aftermarket sectors to its premium quality range of electric water pumps.
It states that all Dayco electric water pumps have been tested in accordance with OE requirements and are manufactured to ensure perfect installation.
Dayco offers Australian and New Zealand automotive repairers and re-sellers a wide range of electric water pump applications. It explains that this new range is under continual development to meet global aftermarket replacement or fitment requirements.
Dayco also offers additional electric water pump variants for the cooling of stop-start systems, after-run and turbochargers along with inverters and battery packs found in modern EV and Hybrid vehicles. In some newer EV models, up to four electric water pumps can be fitted.
Dayco states that its Electric Water Pumps ensure increased fuel economy, reduced emissions through improved engine efficiency, and improved energy consumption control. 
Dayco is a global leader in the research, design, manufacture and distribution of essential engine drive systems and aftermarket services for automotive, truck, construction, agriculture, and industrial applications. It has more than 42 locations in 21 countries and over 3,600 associates.
For more information, visit www.dayco.com or contact Dayco Australia customer service by calling 03 9796 4044.